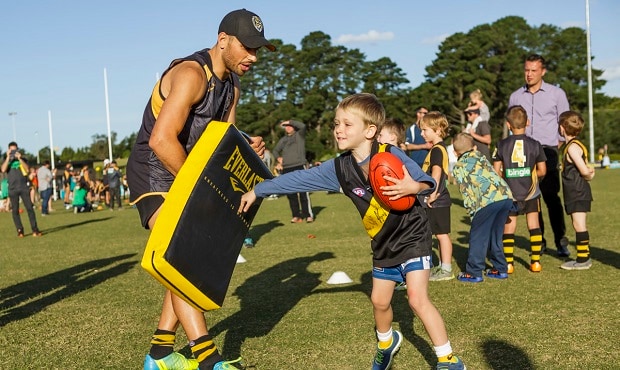 Richmond will hold two AFL Superclinics as part of the 2017 Australia Post AFL Community Camps.
The Tigers will send three groups of players to four regions - Cardinia, Swan Hill/Kerang and Mildura from Monday, February 13 to Tuesday, February 14.
Clinic 1: Cardinia
Monday, February 13 from 4:30pm
Garfield Recreation Reserve, Garfield
Clinic 2: Mildura
Monday, February 13 from 4pm
Sara Oval, South Mildura Football Ground
To register for the clinics, fill out the below form.