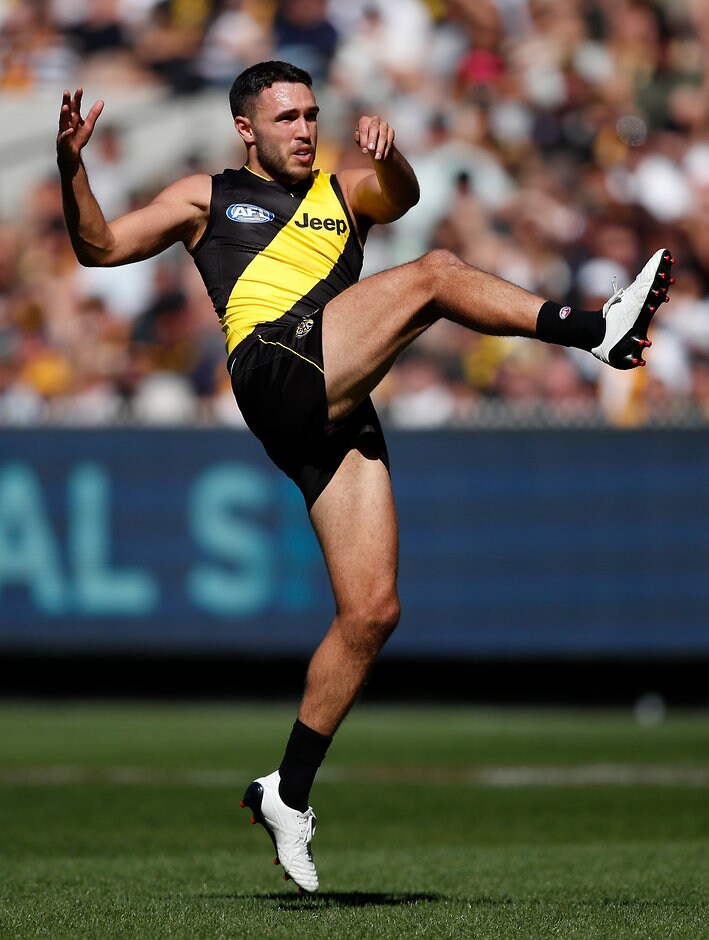 Key Richmond playmaker Shane Edwards has revealed how the sweet taste of the Tigers' 2017 premiership has acted like an elixir of youth for him.
Edwards, who made his AFL debut with Richmond in 2007, is now a 210-game veteran at the Club.
He turns 30 in October, but after experiencing last year's ultimate football triumph, retirement is the furthest thing from his mind.
"I feel like it's taken some years off my legs, actually," Edwards said on 'The Marngrook Footy Show'.
"We've never been that far before and that up and about towards the end of the year.
"I don't feel my age at all . . . I feel like I'm in the early 20s.
"There were a few years there where I actually did feel 30. So it's good to be back down."
Edwards, however, stressed the importance at this stage of his league career of not focusing too far ahead.
"Still trying to get a kick on the field is as hard as ever," he said.
"I think just probably taking it one year at a time . . . one week at a time, but one year at a time. And making sure I'm right every week and not slackening off."
Edwards has started season 2018 in impressive style.
After three rounds, he's averaging 18.3 disposals per match and is ranked fourth in the competition for goal assists and 18th for score involvements.