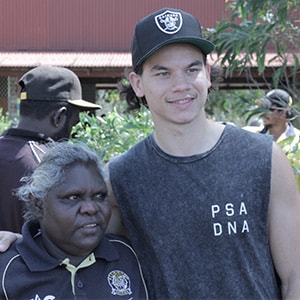 Daniel Rioli turned tour guide during Richmond's bye, with a small contingent of Tigers players and coaches joining him on the Tiwi Islands this week for a mid-season break.
4:03pm Jun 9, 2017

Daniel Rioli, Dan Butler and Jason Castagna have focused on their tackling to spur their improvement.
11:26am May 14, 2017

Rising Richmond star Daniel Rioli's goalkicking efficiency is another highlight of his impressive start to the 2017 season.
10:55am May 3, 2017