In a special series leading up to the 2017 AFL national draft, richmondfc.com.au examines the Tigers' construction of their drought-breaking premiership team this year via the competition's main talent acquisition pathway throughout the past decade. Today, we turn our attention to Richmond's recruitment of David Astbury.
2:15pm Nov 19, 2017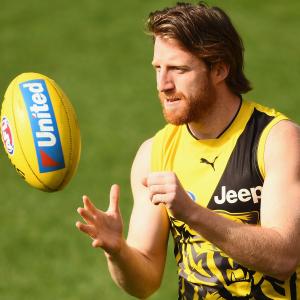 Two members of Richmond's 2017 premiership side shape as the inspiration for injury-plagued Tigers duo Ben Griffiths and Reece Conca, as they strive to get their AFL careers back on track.
11:00am Nov 11, 2017

We continue our special post-season series revealing the thoughts of Richmond's latest premiership heroes on that wonderful one day in September 2017. Today, valuable key defender David Astbury talks about the Tigers' tremendous triumph.
6:22pm Oct 18, 2017