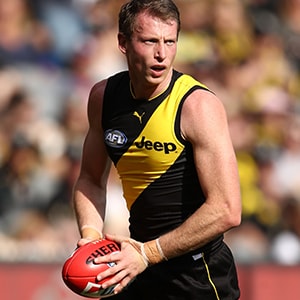 Richmond has replaced one premiership defender with another premiership defender for Saturday night's 'Dreamtime at the G' clash.
6:25pm May 31, 2018

Richmond's Physical Performance Manager Peter Burge provides 'Roar Vision' with an update on the injury status of several members of the Tigers' playing group.
5:11pm May 28, 2018

Premiership defender Dylan Grimes has been withdrawn from the Richmond side to face St Kilda on Saturday.
12:57pm May 25, 2018