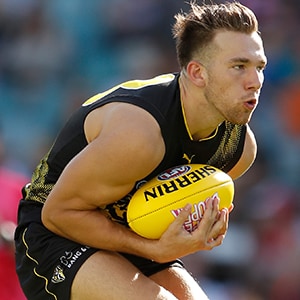 Richmond tall utility Noah Balta is determined to make his mark in 2019 as he enters his second year as a Tiger.
6:07am Dec 7, 2018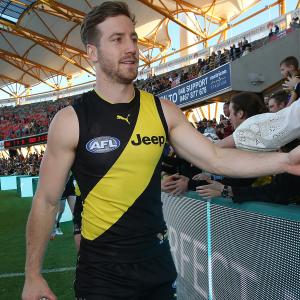 Star Richmond midfielder Kane Lambert looks likely to miss the last two home-and-away games of the season after undergoing minor ankle surgery earlier today.
3:23pm Aug 13, 2018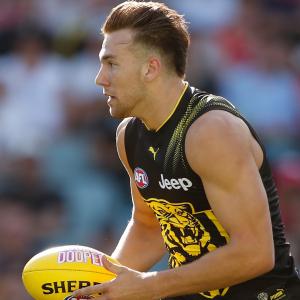 Yellow and Black barrackers who saw Noah Balta strut his stuff in Richmond's AFLX tournament at Sydney's Allianz Stadium last Saturday, would have to acknowledge that the athletic, tall teenager possesses plenty of potential.
3:54pm Feb 19, 2018