Here's the Richmond player afl.com.au believes is about to be set free in 2017... and why.
4:30pm Dec 21, 2016

Richmond's CEO Brendon Gale has spoken about what Trent Cotchin's retrospective 2012 Brownlow Medal means to the Club, as a whole.
11:20am Dec 16, 2016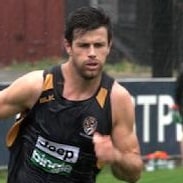 As delighted and honoured as Richmond captain Trent Cotchin was to retrospectively receive the 2012 Brownlow Medal at yesterday's special ceremony, it's team success with the Tigers that he craves.
10:58am Dec 14, 2016