In remembering the ultimate sacrifice made by Richmond players during the wars that Australia fought in, the Club has always listed the names of Les Lee, Bill Nolan, Artie Harrison, Bill Cosgrove and Bill Garvie. But what about the men of the reserves, or thirds, or our VFA era, or Club officials, who died at war?
11:57am Apr 24, 2018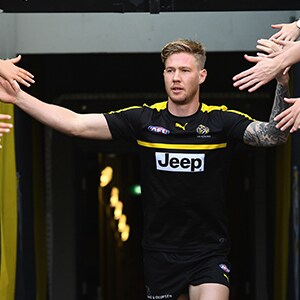 Richmond has recalled premiership backman Nathan Broad for Tuesday night's Anzac Eve clash with Melbourne at the MCG.
6:20pm Apr 23, 2018

The spirit of Anzac Day is particularly special for the VFLW Tigers' newest recruits Kirra Grimes, Alice Edmonds and Trish Muller.
6:19pm Apr 23, 2018