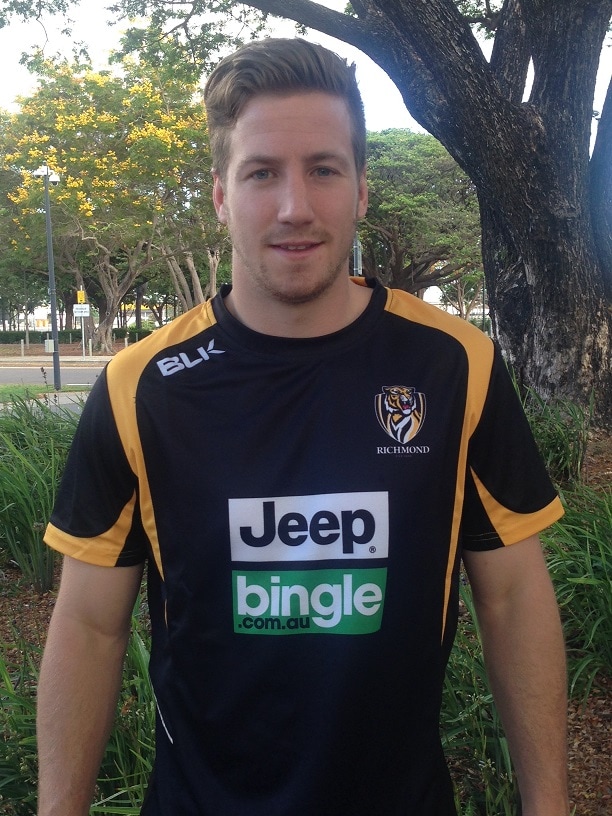 We understand that he's a special talent
Williamstown Coach Andy Collins
Denis Pagan is as an astute a judge of football talent as anyone going around.

So, when the dual AFL premiership coach, and successful, long-time junior coach, puts his stamp of approval on a player, it's only natural to take notice.

Pagan's most recent coaching stint was with TAC Cup team, the Northern Knights, in 2009.

One of the players who came under his guidance, during that time, was Kane Lambert.

Renew or join as a Richmond member for the 2015 season

The tough, inside midfielder made quite an impression on the coaching guru, through his excellent contested-ball work, endurance, fine temperament, and fierce determination to succeed.

Pagan felt he was a quality, all-round midfield package, more than capable of having an impact in the AFL competition.

So, when Lambert initially missed out on being drafted by a league club, Pagan was surprised.

But, by the time the 2013 National Draft had come and gone, with Lambert still minus an AFL home, despite having won the Fothergill-Round Medal (awarded to the best young talent in the VFL), and finished runner-up in the competition's Best and Fairest award, the J.J. Liston Trophy, Pagan was expressing something a bit stronger than mere surprise . . .

"I'm absolutely flabbergasted he hasn't been picked up," Pagan said.

"If he doesn't get rookie-listed, I reckon there's something really wrong with the system."

Well, Lambert wasn't rookie-listed this time a year ago, and he subsequently decided to change VFL clubs.

He felt he needed a fresh start, and also was keen to advance his playing career at a stand-alone club.

Williamstown, having decided to return to stand-alone status, and with the highly-regarded Andy Collins coming on board as coach, proved to be the ideal destination for him.

Lambert had an injury-interrupted start to the season, but hit his straps late in the year, culminating in an astonishing semi-final performance against Werribee.

With Williamstown trailing by 32 points at three-quarter time, and its 2014 campaign hanging by the barest of threads, Lambert took it upon himself
to turn the situation around in his midfield role.

He was the catalyst behind Williamstown's brilliant blitz of nine unanswered goals in that final term, with three of them coming off his own boot.

Almost single-handedly, he lifted the Seagulls to a 26-point win, which clinched a preliminary final berth for them.

Lambert's match statistics that day highlight his incredible influence – 32 disposals, 17 clearances, 15 inside-50s and four goals.

"It was one of the best individual games I've seen at a state league level," Collins said.

"We understand that he's a special talent."

Williamstown's season finished the following week, at the hands of Box Hill, and Lambert again missed the boat when the National Draft was held on the Gold Coast last Thursday.

But, much to his, Denis Pagan's and Andy Collins' delight, Lambert was finally handed an AFL lifeline, when Richmond selected him with its third pick (No. 46 overall) in this week's Rookie Draft.

It's been a long haul, but the tenacious 178cm, 78kg, 23-year-old is clearly ready to give it his very best shot at Tigerland.