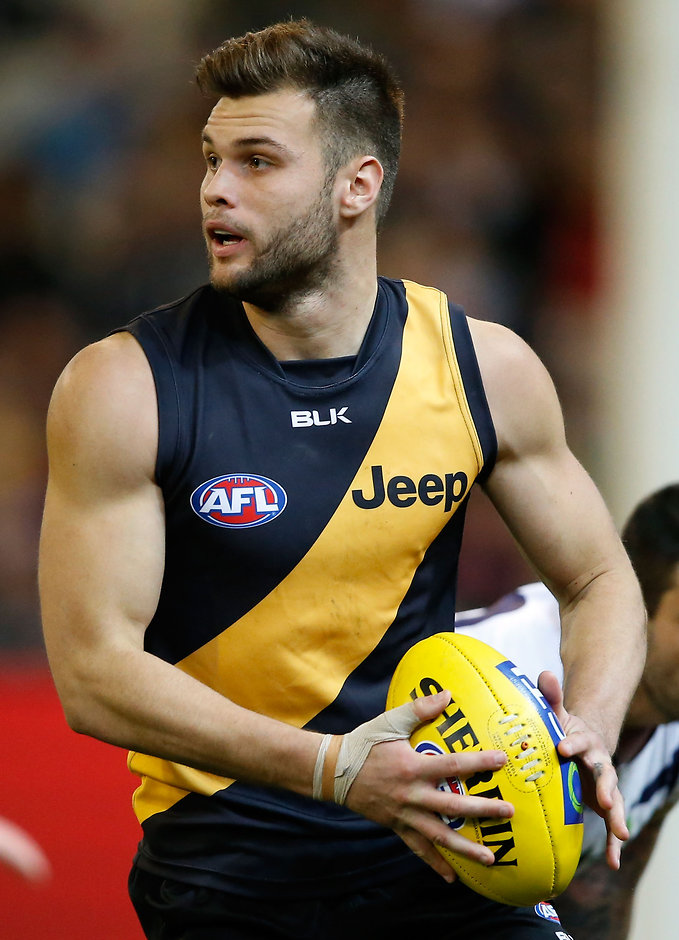 Richmond has re-signed emerging forward Ben Lennon for a further two seasons.
The 20-year-old has finalised a new contract, which will see him remain at Tigerland until at least the end of the 2017 season.
It ends weeks of media speculation, which had linked Lennon to a move to a rival club.
The Tigers, however, were always confident he would remain in the Yellow and Black.
"Throughout this process, Ben always wanted to stay at Richmond, and we always wanted to retain him," said Richmond's General Manager of Football, Dan Richardson.
"There was no discussion about him being involved in any trades. Sometimes negotiations can become protracted, but pleasingly we were able to reach a position that both parties are comfortable with.
"We look forward to Ben developing into the player we believe he has the potential to become."
Lennon improved significantly in the second half of the 2015 season, playing eight straight games from Round 16-23, before being omitted for the Club's elimination final against North Melbourne.
He settled well in a half-forward role, with standout performances coming against Gold Coast in Round 20 (22 disposals) and Essendon in Round 22 (16 disposals and nine marks in wet conditions).
Lennon, who was taken with Richmond's first selection (pick 12 overall) in the 2013 National Draft, played a total of nine games in his second season at the elite level, adding to the seven matches he played in his 2014 debut season.