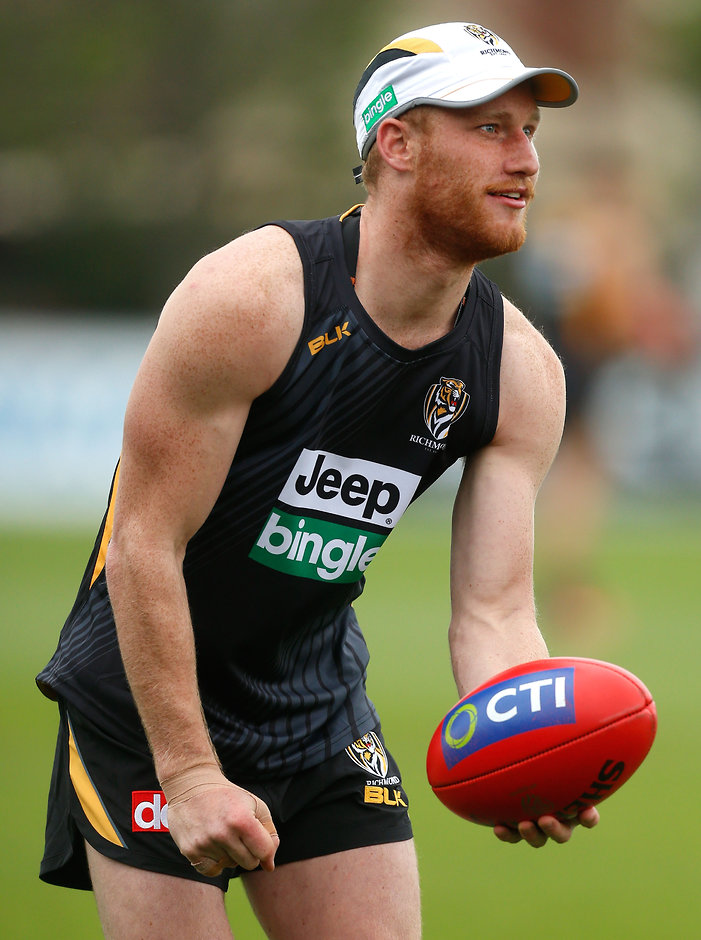 This time three years ago, Nick Vlastuin was over the moon after being selected by Richmond with its first pick (No. 9 overall) in the 2012 AFL National Draft.
The then 18-year-old was coming off a season where he'd been a strong contributor for his TAC Cup team the Northern Knights, captained Vic Metro in the under-18 national championships, and been selected as a half-back in the under-18 All-Australian team.
Richmond, having been closely monitoring Vlastuin's progress, had no hesitation in using its prized top-10 pick on him.
He, in turn, was thrilled to see a long-time dream of playing AFL football become a reality by joining the Tigers . . .
"It's pretty surreal. Growing up as a kid you've always been dreaming of it, and now it's finally come true . . . It'll probably sink in the next couple of days," Vlastuin, proudly wearing the famous Richmond guernsey, told 'Roar Vision' in a post-draft interview.
2013 Draft: Lennon's first interview
"Stoked (to end up at Richmond) . . . next couple of years are looking pretty good. They're on the rise, so couldn't ask for anywhere better."
Vlastuin then provided a concise summary of his playing style . . .
"I've been told I play like (Richmond coach) Damien Hardwick used to . . . the inside 'mid'-type player, who just loves the contest," he said.
His immediate aim at Tigerland was clear-cut . . .
"Have a good pre-season and build on my fitness, which is probably my one weakness. Try and get that up and see how we go from there," he said.
And, in a sign of things to come with Vlastuin, he wasn't the slightest bit fazed by the fact he would be thrown straight into the fray with the Tigers, having to attend the playing group's pre-season camp in Cairns the following Monday.
"That's what I want to do for a living, so looking forward to it."
Three years on, it's fair to say that Nick Vlastuin has justified Richmond's investment in him.
He's played 61 games, been a member of the Tigers' three consecutive finals campaigns, earned an AFL Rising Star nomination, and is now regarded as one of the competition's best young defenders.
Along the way, he has displayed an exemplary professional attitude to finding ways to improve his game.
That has seen him become one of Richmond's most consistent on-field performers – a player who thrives in the heat of battle, is tough, uncompromising, and always seems to be composed.
Such is the high regard Vlastuin is held at Tigerland, he recently was handed the No. 1 guernsey vacated by esteemed Club stalwart Chris Newman after having worn the No. 31 in his first three seasons of league football.
He'd bound to handle that honor in trademark minimum fuss, maximum efficiency fashion . . .