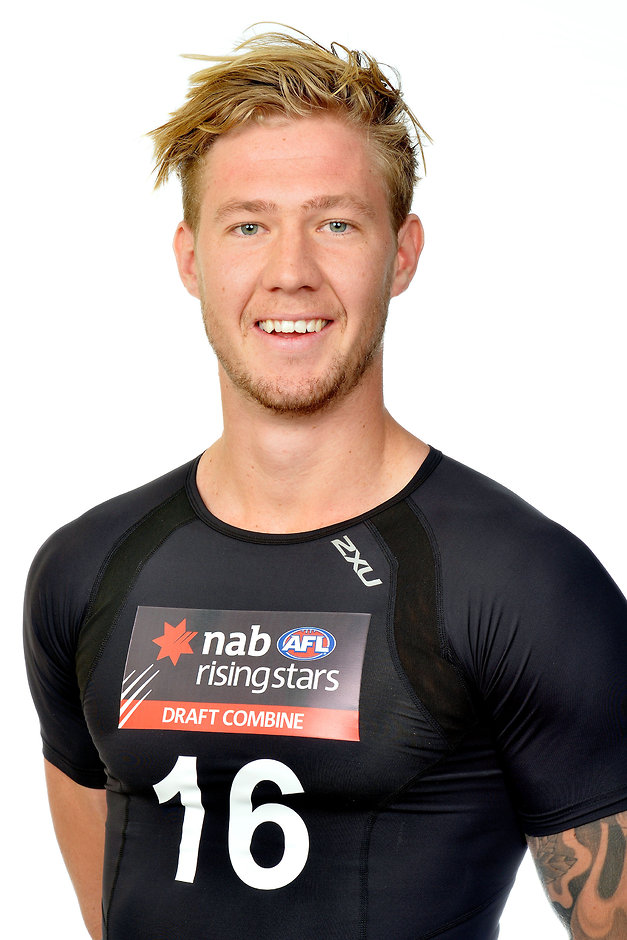 Opening Christmas presents as a kid was probably the last time Nathan Broad experienced the sort of wonderment he felt when Richmond selected him with its third and final pick (No. 67 overall) in this week's 2015 National Draft.
"Complete surprise . . . I had no idea," Broad told SportFM.
"I was nagging my manager to try and see what he could find out. But, unfortunately, he couldn't find out, so just had to sit back and hope for the best.
"It's still a bit surreal to be honest . . . hasn't quite sunk in fully yet."
Broad was at Perth's Crown Casino, with his family and some close friends, watching Fox Footy's draft coverage from Adelaide.
Visit Richmond's Draft hub for all the info on the newest arrivals at Tigerland
"My best mate Sam Mason was running a bit late with work . . . With two picks to go, about pick 65, he rocked up, and I went pick 67, so I think he's my lucky little charm," Broad said.
Broad described his past few years of football as "a bit of a roller-coaster".
"I missed out (on being drafted) when I was 18 and I've been playing in and out of the (Swan Districts) league squad for the last few years," he said.
"But credit to Swan Districts for the way they stuck at it for me, and the way they develop kids down there.
"I just sat down with the club and worked on my deficiencies and what I needed to improve on at the next level . . .
"Luckily for me, I managed to string together all games this year at league (level), which helps you a lot to make it at the next level."
Richmond members – cast your vote in the 2015 Board Election
Broad now can't wait to make the move to Victoria to start his AFL career with Richmond.
"I wish I could get over there today," he said.
"I've been out of home since I was 17, so the whole family side of moving out of home and fending for yourself kind of thing doesn't faze me at all.
"I just want to get stuck into it now . . ."
Broad then provided an insight into what he could offer the Tigers on-field.
"Hopefully some outside run and speed off half-back, maybe a bit of wing . . . Get over there and meet my teammates first and see what happens from there," he said.