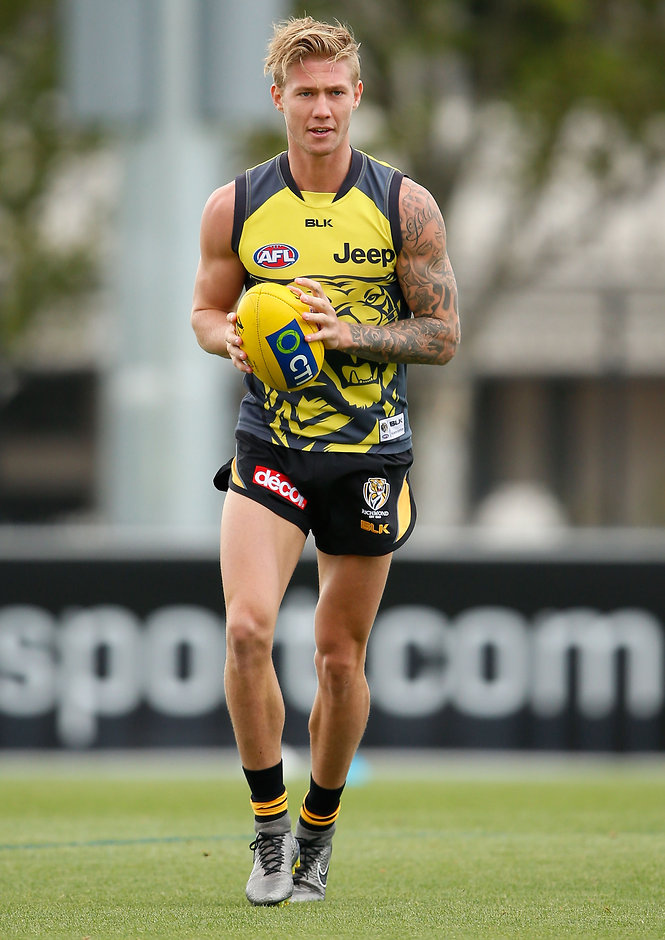 We like a plumber at Tigerland, especially one who can defend a little.
From the likes of Sheedy and Dean, to Jake King in more recent times before his forward line renaissance, many pipe dreams have played out in the Richmond backline.
Another trying to follow a similar path is 22-year-old Nathan Broad who came to the club via Swan Districts in last year's AFL Draft.
Join Now - Become a 2016 Richmond member
An apprentice when his name was read out at pick 67, Broad downed tools to make the move from Perth to Melbourne and has already made an impact on a fellow Swans defensive alumnus in the early stages of his new profession.
"'Broady' was actually one of my good mate's apprentices, so I'd met him before he was even drafted," Alex Rance told Roar Vision last week.
"He's definitely put in a good impression towards all the playing group so far.
"He works really hard, again reminds me a bit of myself from Swannies - he's a bull at a gate."
Broad was one of nine new additions to the senior and rookie lists while Rance was on his off-season break, and the 2015 Jack Dyer Medal winner has been pleased by the snippet he has seen from them following his return to training earlier this month.
"We've got some good young kids," Rance said.
"They seem to get fitter and fitter every year, and I get pushed further and further down the leader board in a lot of things, which isn't great.
Summer twilight training session and free kids' clinic set for Cardinia Shire
"They're certainly a very skilful bunch and keen to learn, and under 'Choc' (senior development coach Mark Williams) you know that they're going to get the best teaching…
"They're a very exciting group and (I'm) looking forward to seeing them play a few games."
One player Rance doesn't need to see play to have a sound knowledge of his ability, is Chris Yarran.
The pair rose through the under-age ranks together in Western Australia, and the body of work Yarran has been able to compile at AFL-level has Rance confident he'll be a complementary inclusion in the Richmond side.
"Everyone's seen the highlights that he can produce - his poise with the ball, his speed, (he is a) very skilful man," Rance said of Yarran.
"There's no doubt that I know who I'll be giving it to if he's buzzing around just to really create different angles of play, because it will reduce the predictability of what we're going to do because he's a really good decision maker."