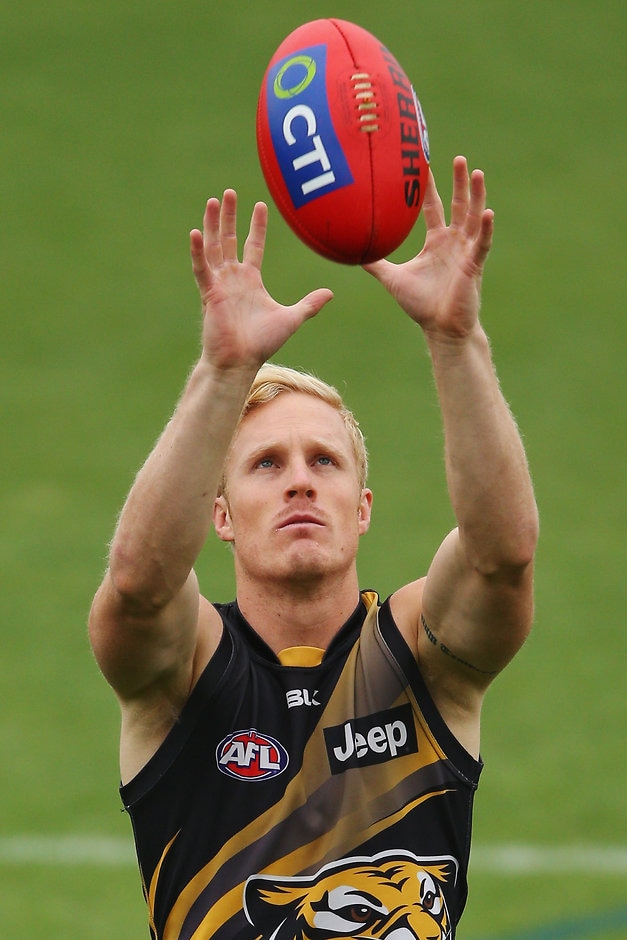 It's a case of back to the future for spirited Tiger Steven Morris in 2016 . . .
Morris, who was trialled as a small forward for much of last season, has returned to his more familiar role as a small defender, where he excelled in his first couple of years at Richmond.
"I've been training in the back half and it's fair to say I'm reasonably comfortable with that," he told RSN.
Win the 2016 Tigers Golden Ticket by becoming a Richmond member
"It's where I know I can play good footy and hopefully benefit the team at least a little bit better. So, it's good to get back there."
Morris is keen to add more of an attacking edge to his game in the backline, to complement the ability he possesses to negate the opposition's dangerous small forwards.
"It's something I've definitely been working on in the pre-season. Hopefully that comes to fruition when we hit the games," he said.
The 27-year-old, who has played 78 games in his four seasons with the Tigers, is hoping to reap the benefits from what has been a solid pre-season build-up for him.
"I've actually run better times than I've ever run," he said.
"From my point of view, I'm pretty happy where the body's at and looking forward to getting a kick on the weekend (Friday night's NAB Challenge match against Fremantle in Mandurah), rather than running around the oval as you do in pre-season week after week, session after session.
"It's going to be good fun with a young, enthusiastic team . . ."