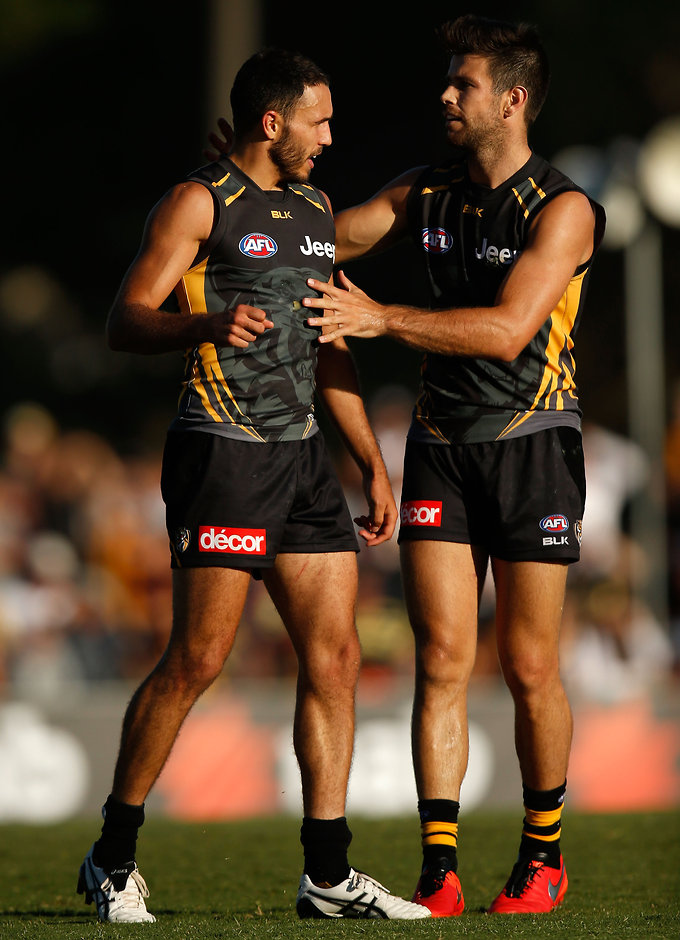 Richmond great Matthew Richardson has strongly endorsed the Tigers' plan to use talented playmaker Shane Edwards in a more permanent forward role this season.
Edwards produced an eye-catching, four-goal performance up forward in Richmond's decisive victory over Hawthorn in a second-round NAB Challenge match at Beaconsfield late last month.
Win the 2016 Tigers Golden Ticket by becoming a Richmond member
'Richo' believes the 27-year-old veteran of 168 league games, is more than capable of providing the Tigers' attack with a significant boost.
"We need small forwards, and we've addressed that area at the draft with (Daniel) Rioli. But you can't expect too much of a first-year player, so I think it's a great move if Shane can play predominantly forward," Richardson said on the latest episode of the Club's official podcast 'Talking Tigers'.
"If he played there for the whole year, I think you could get 35-40 goals out of him, absolutely.
"I think he'll still go into the middle and pinch-hit at the centre bounce, because we know he's a great clearance player. But I think he needs to play forward 75 percent of the time.
"A good clearance player normally means you're reading the play pretty well. So he can be a great crumbing player.
"Shane puts on good forward pressure as well. And, if you're a small forward now, it's not just about goals. You need to be able to lay tackles.
"We'll still need him in the middle at times . . . It probably depends on how guys like (Jacob) Townsend and Andrew Moore go in the middle.
"If they can spend more time in there, it means Shane can play forward a little bit more . . ."
Edwards' best goal return in a season during his decade-long league career at Richmond is 29 in 2012.
He kicked 13 goals in 16 games last season.