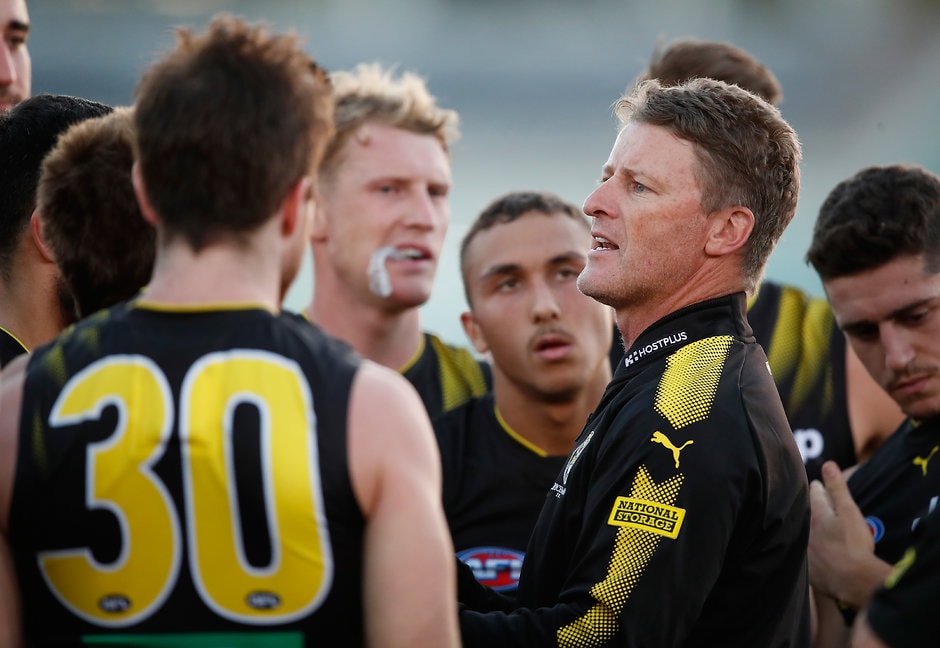 Richmond senior coach, Damien Hardwick has been awarded the 2017 Victorian Sport's, Gallagher Victorian Coach of the Year award for his outstanding coaching performance last year.
Hardwick was announced the winner at the Victorian Sports Awards ceremony on Wednesday evening, (March 14) at the Melbourne Convention and Exhibition Centre.
He was among four finalists for the award, including Craig Bellamy (Melbourne Storm, NRL), Kateryna Logochova (Gymnastics Victoria) and Craig Jackson (Swimming Victoria).
The award recognises Victorian coaches who have achieved outstanding coaching performance/s with Victorian athletes or teams at a state, national, international, or elite sport level in 2017.
Hardwick was the first coach in 37 years to lead Richmond to an AFL Grand Final and Premiership win. He was also the recipient of the 2017 AFL Coaches Association, Coach of the Year Award.
"It's a great honour and a great achievement for me personally, but also more importantly a great achievement for our football club," Hardwick said in accepting the award.
"Behind every great coach is a great team, a great team of players and administration staff as well, so I probably accept this award on behalf of our football club, that certainly had a help in me in achieving this almighty goal this year."
Last week, Richmond extended Hardwick's coaching contract for a further three years, tying him to the Tigers until at least the end of 2021.
The extension will see Hardwick become Richmond's longest-serving coach, he will surpass both Tommy Hafey and Jack Dyer's coaching records of 248 and 222 games respectively.
Star Richmond midfielder, Dustin Martin was also nominated for the Victorian Sport's Victorian Male Athlete of the Year award, along with finalists Scotty James (Snowboarding), John Peers (Tennis), and category winner Cameron Smith (Melbourne Storm, NRL).