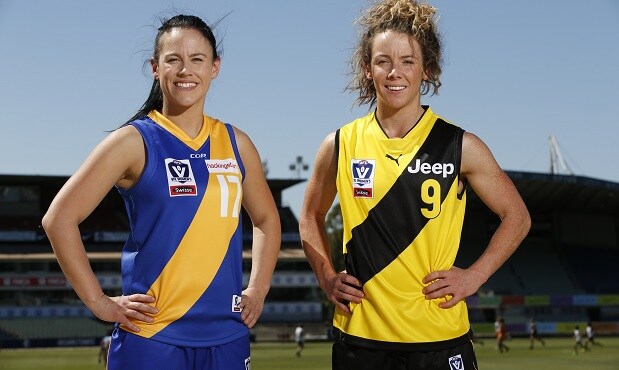 The VFLW Tigers have named their team that will travel to Williamstown for this Sunday's Round 4 clash.
Included in the team is Mildura's Courtney Wakefield, who will make her debut in the yellow and black.
Watch: VFLW mum travels 1200km each week
Richmond VFLW sits ninth on the ladder after claiming the four points in Round 1, while the Seagulls are ranked 11th.
They were dealt a 43-point loss at the hands of Collingwood in Round 3, with Justine Hocking and Emma Ross getting on the scoreboard.
This Sunday's match will kick off at Williamstown Football Ground from 2pm.
Richmond VFLW Round 4 squad
B: 69 E. Burry, 77 J. Hocking, 84 L. Bieniara
HB: 70 E. Findlay, 63 J. Graham, 73 L. Davie
C: 60 K. Dempsey, 76 E. Ross, 55 C. Wakefield
HF: 56 E. Hogan, 64 E. Gunn, 53 K. Dixon
F: 66 A. Barden, 79 L. Tesoriero, 86 N. Clarke
R: 88 P. Monahan, 83 J. Gardner, 52 J. Kennedy
I/C: 62 T. Muller, 82 G. Bibby, 59 A. Woodward, 80 J. Loutit, 89 G. Deller