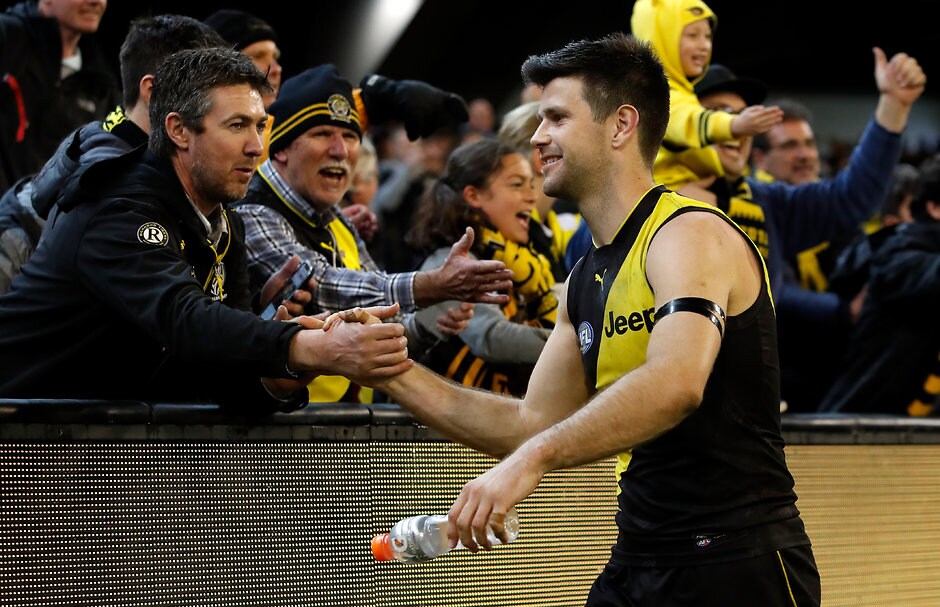 In the latest of a series of regular columns, Richmond President Peggy O'Neal answers questions from Richmond members and supporters.
Dear Members
There haven't been a lot of questions during the Home and Away season so this is only my second column for the year. If you have any queries on anything during the year, please send it to my Club email address president@richmondfc.com.au and I will answer them in my next column.
As all of you know, we won the McClelland Trophy as minor premiers and our finals campaign for the Premiership Cup is now underway. Thanks again to all of you for your support of the Club and our teams in 2018.
I am frustrated by proposed changes to members' reserved seating for 2019. I understand many who attended the recent member forum felt the same way. Please reverse this decision.
I understand that some members have been upset by these changes but I can assure you decisions such as these are never taken lightly. The changes were made after much consideration and analysis. Ultimately the Board and management are charged with making decisions that are in the best long-term interests of the Club and, accordingly, these changes will be implemented in 2019.
Has the song been fixed yet? We must have the Fable Singers back!
Yes, the Fable Singers were back at last Thursday night's final due to popular demand. We have also managed to find a solution that includes the correct lyrics. We hope that you enjoy the traditional sound.
From what I'm told Ben Rutten was a really important part of our coaching panel. Did the Club try and persuade him to stay? Will we retain our other coaches?
Ben was a fantastic part of our coaching panel and while we would have liked him to remain at the Club, we also don't want to stand in his way if he feels that another opportunity is best for his career. We wish Ben all the best and appreciate his contribution to our Club and our team. The remainder of the coaching and high performance staff will be with the Club in 2019.
While Ben is departing, we welcome Adam Kingsley to Tigerland. Adam brings a wealth of experience and we look forward to having him join our coaching staff.
Our redevelopment has been talked about but we still don't know what it might look like or when it may be built. Do you have any updates?
We continue to work hard with government - at a State, Federal and local level - to source the funding required to complete our Punt Road Oval masterplan. This is a Club priority to ensure we continue to provide our AFL players with an elite environment in which they can prepare.
Beyond that we need to support our emerging women's football program and have the space to grow our industry-leading community programming.
We also want a welcoming and healthy workplace for all of our administration staff and, understandably, as we grow, we need more staff and, consequently, we need more space.
We hope to be in a position to share our plans in the near future as the design work is underway.
Did the Board feel our first step into women's football was a success? Do you think AFLW is a gimmick?
It was wonderful to see our VFLW team play for the first time in 2018. Members of the Board and management had the privilege of attending our inaugural VFLW best and fairest dinner and saw first-hand the passion these women have for the game and our Club. In my view, that was the most important measure of success in 2018 and we have now laid firm foundations for 2019 and the introduction of an AFLW team in 2020.
I certainly don't believe AFLW is a gimmick but, as with initiatives of this magnitude, mistakes will be made and we will learn along the way. The most important thing is that we have the aspiration to build a thriving elite-level female competition and we look forward to playing our part in 2020.
See you at the MCG as we let our opposition hear the roar of the Tiger Army!