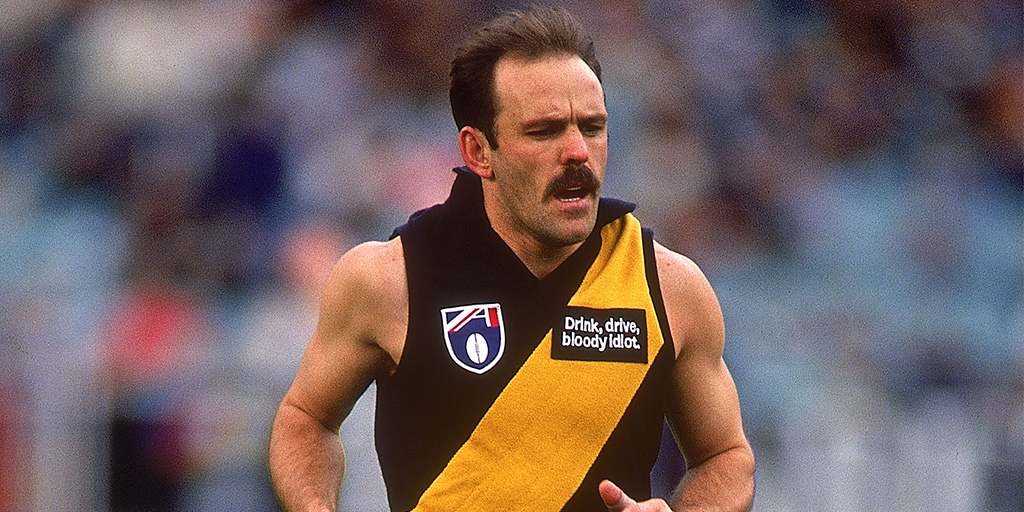 Interesting player nicknames were a feature of the league football scene of yesteryear, but, unfortunately, not in today's game at the highest level.
Tony Greenberg has embarked on another nostalgic mission and selected a team containing the best player nicknames throughout Richmond's history.
MEMBERSHIP The Hunt Continues in 2019; join as a member today
Here's the team...
B: Bushy (Mick Malthouse), Bones (Barry Richardson), Plod (Emmett Dunne)
H/B: Chunky (Merv Keane), Ghost (Jim Jess), Mopsy (Don Fraser jr)
C: Woosha (Peter Welsh), Bugsy (Bill Barrot), Princess (Bryan Wood)
HF: Swooper (John Northey), Benny (Brendon Gale), Skinny (Jack Titus)
F: General (Mark Lee), Disco (Michael Roach), Flea (Dale Weightman)
R: Whale (Brian Roberts), Captain Blood (Jack Dyer), Hungry (Kevin Bartlett)
IC: Bull (Alan Richardson), Birdman (Brett Evans), Polly (William Perkins), Brutus (Terry Smith)
Coach: Dimma (Damien Hardwick)
BROWSE Find a 2019 membership package suited to you