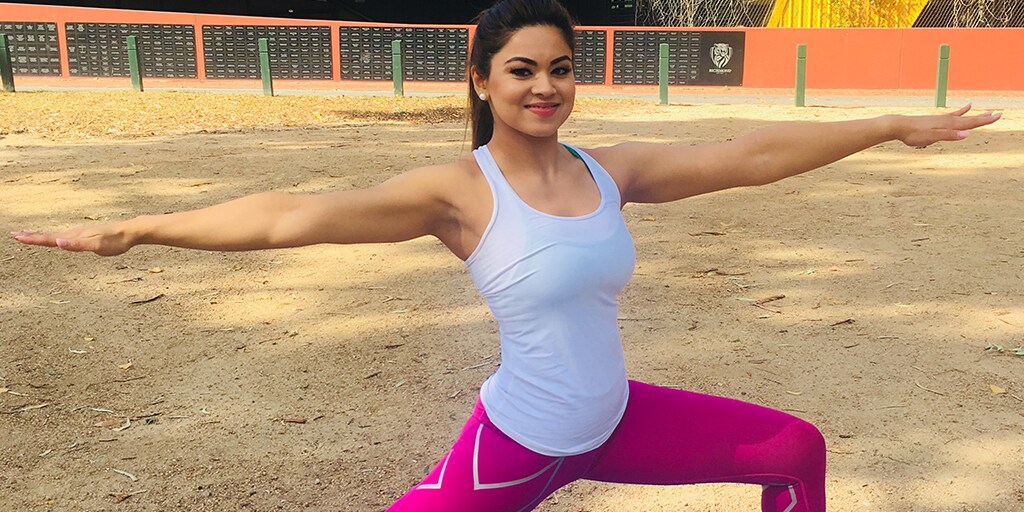 As a young girl growing up in India, Richmond fan, Rashi Kapoor always compared herself to others.
"I've always had a broad body and I think I've been called names when I was in school - Fatso or Miss Chubby – things like that that would take you away from feeling pretty and ah, that comparison of you to other girls creates a self-doubt within you."
As she grew older, self-acceptance became Rashi's mantra. However, it is still something she works on every day.
"I realise I need to accept who I am and not worry about what others are saying, but be comfortable in my own skin. It is an effort every day that I need to put in, in order to lift myself up, in order to not listen to anybody else but just working on my own self, and investing in my own worth and being comfortable within my own skin."
A yoga and gym enthusiast, Rashi tries to integrate her love for being active into her workday, utilising the access she has to training facilities. This often means she does a workout with make-up on, regardless of how others may view this.
"People do expect women to look a certain way while they are training. But it is not about their expectations. It is about how you feel while training. What do you want to wear while training? Some people would like women wearing make-up, some people would not like women wearing make-up. If you are going to the gym in the morning, you would not wear make-up but if you are going to the gym after you work, then you would have make-up on your face, and that's perfectly fine!
"Are you comfortable wearing your traditional clothes and then you work hard on your body? A lot of my aunts would go to the gym wearing their traditional costumes and still be happy and come out sweaty! As long as you're happy and as long as you're working out, that's all that matters. Wear what you like; feel comfortable. As long as you're happy in whatever you're wearing, I think it doesn't matter.
"I'm still making progress every day and beating that negative voice that's ringing inside my head and at the end of the day, I don't live to impress you and I'm going to live how I want to live; I'm going to make those choices that I like to. So, don't let others decide it or define you."
Sometimes we, as women, are our own worst enemy, manifesting fear of judgement from others and setting too high an expectation on ourselves based on what we see around us. This, Rashi says, is wasted energy and best directed towards taking that first step to being a healthier, active you.
"We see beautiful women in all shapes and sizes. It's time to stop yourself from you know, comparing your chapter one to somebody else's chapter 20.
"This Girl Can accomplish everything that she ever dreams of."
Richmond Football Club is a proud partner of VicHealth's This Girl Can Victoria campaign, celebrating women who are all kinds of active. Women who are giving it their all, or giving it a go, but not giving a damn!