The VFLW Tigers have fallen to GWS by 28 points in an invitational practice match at the Swinburne Centre on Saturday afternoon.
The 2.3 (15) to 6.7 (43) loss comes a week after the team's triumphant 35-point Round 1 win against the Darebin Falcons.
Richmond had a steady start to the match, with Emily Paterno and Kodi Jacques each scoring a goal to bring the Tigers just 10 points behind GWS at the half-time break.
The Tigers put up a fight and laid 100 tackles overall for the match, which VFLW Tigers coach Tom Hunter said was emblematic of Richmond's ethos.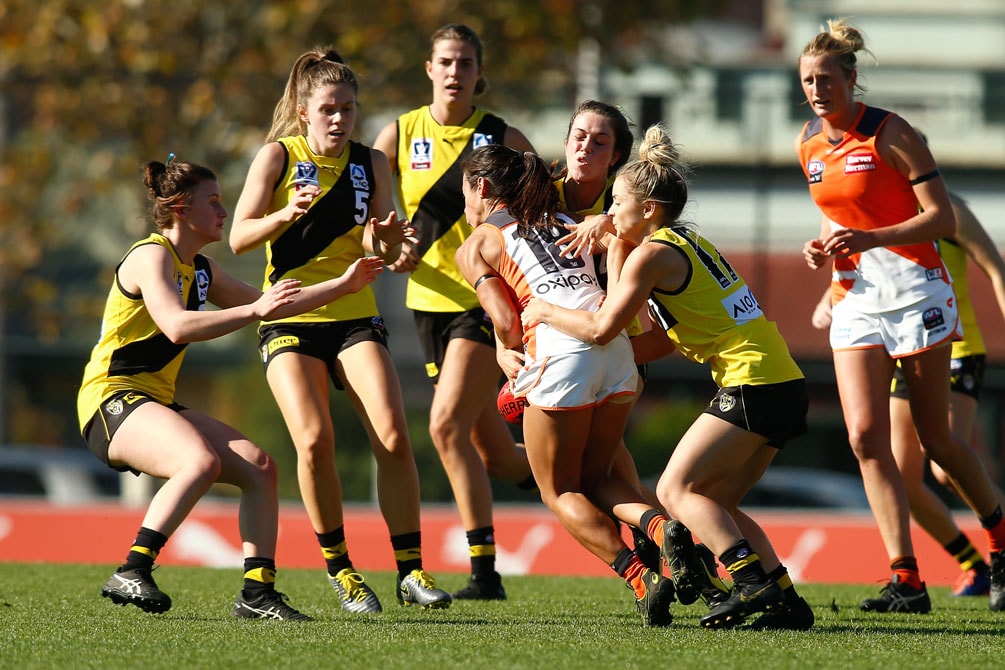 "When you think of [Richmond], you think of their pressure, and I think that when our girls wear the jumper they embody that," he said.
The Tigers struggled to keep the momentum up after the main change and were held goalless in the second half.
The Giants added three goals in the second half, leading to a 28-point victory.
Despite the fierce competition, Tiger Grace Campbell was a standout, gathering 16 disposals and laying an impressive 17 tackles.
"She's probably one of the best tacklers in the competition," Hunter said.
"She tackles and they stay tackled."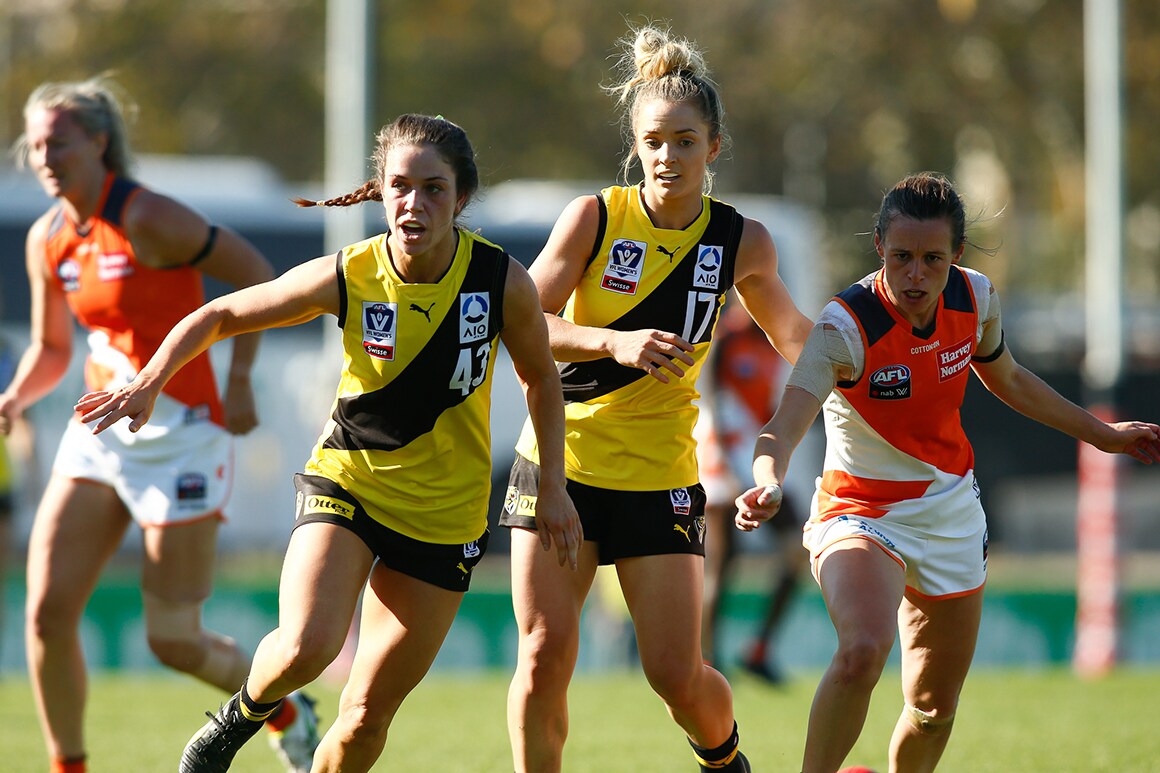 Grace Egan worked hard after the half-time break, collecting 12 disposals, six tackles and four inside-50s in total.
Hunter challenged Egan by placing her in the middle in the final quarter, and she rose to the occasion.
"She looked like a seasoned VFLW footballer, which is really exciting," Hunter said.
"She's only 18, but we're really excited about her growth in the future."
Last round's leading goalkicker and debutant Tayla Stahl was rested this week, and was a noticeable absence from the team's line-up.
Hunter said it was important to give Stahl an opportunity to rest and recover.
"The way she plays, she does compete pretty hard," Hunter said.
"We thought it was a good opportunity to give her body a rest after all the work she's done in the pre-season."
Richmond will resume their 2019 VFLW campaign on Saturday May 25 against Essendon at the Swinburne Centre at 12pm, the first of a triple-header of Dreamtime matches at Punt Road and the MCG on Saturday.
Next week's lineup will include Stahl, Phoebe Monahan, Kate Dempsey, newly-announced AFLW Tiger Courtney Wakefield, and potentially recruits Katie Brennan and Monique Conti.
"The big theme for us during the week is that the personnel may change in our side, but the expectations of the way we want to play stay the same," he said.