Broadening career pathway opportunities and aspirations are important aspects of the Richmond Emerging Aboriginal Leadership (REAL) Program.
The REAL Program – run out of the club's Korin Gamadji Institutue - has been delivered for the past five years thanks to the support of the Victorian Electoral Commission and, more recently, support partner A.G. Coombs.
Forty-six participants attended the most recent five-day program and gained a valuable insight into career pathways opportunities when they heard from A.G. Coombs employee Mungara Brown.
Brown spoke to participants about his journey from young, emerging Indigenous footballer to becoming a mechanical services plumber and father of four.
"Where I started was football, I loved footy," Brown said.
"Being a kid that was 15, 16 years old around our area, that was all that you wanted to do.
"It was going all right. I went through the TAC Cup, with the Northern Knights, and was lucky enough to go on to win the league medal."
"But I always knew because I was short, it was going to be hard."
Brown has been working with the leading building services specialist A.G. Coombs for 11 years, thanking them for their support and saying they felt more like family than an employer.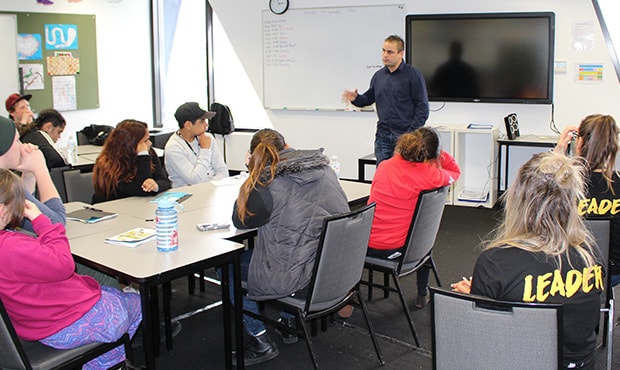 On the final day of the program, last Friday, KGI Director Aaron Clark addressed participants and key stakeholders at a morning tea.
Clark thanked Brown for sharing his story of resilience and determination.
"Learning about and celebrating key Aboriginal and Torres Strait Islanders who have excelled in their field is important, but it's also critical to profile attainable role models through our programs; Mungara's story of resilience, and his career with A.G. Coombs, is a great example of how we can achieve this," Clark said.
"We are very thankful for the support of our partners including the VEC, Federal Government and A.G. Coombs, and the contributions of their staff, in particular their Indigenous staff who have a great connection with our youth."
Clark also reiterated the program's desire to develop the next generation of Indigenous leaders.
"Cultural identity is a big issue that currently confronts a lot of young people, and it's about how we celebrate that, it's how we profile it," Clark said.
"At the Richmond Football Club, for a number of years, we've taken a strong and bold approach to this - from our football jumpers, and the stories contained within them.
"It wasn't sexy and it wasn't cool and no one wanted to change their jumpers… to six years later when all 18 clubs now present Aboriginal imagery on their jumpers."
"We want to come from a strength based approach around culture and identity and around the celebration of that."
More information about the Korin Gamadji Institute and its programs can be found at http://www.kgi.org.au/