The VFLW Tigers have rounded out their pre-season campaign by defeating Williamstown in a practice match on Sunday morning at the Downer Oval.
The 7.9 (51) to 0.2 (2) win comes less than a week before the team's opening round clash with the Darebin Falcons, this Saturday May 11.
MEMBERSHIP Become one of the Club's first inaugural Women's Football Foundation members
The Tigers started strongly using the wind in their favour, kicking three goals in the opening three minutes of the match, and four goals in total in the first quarter.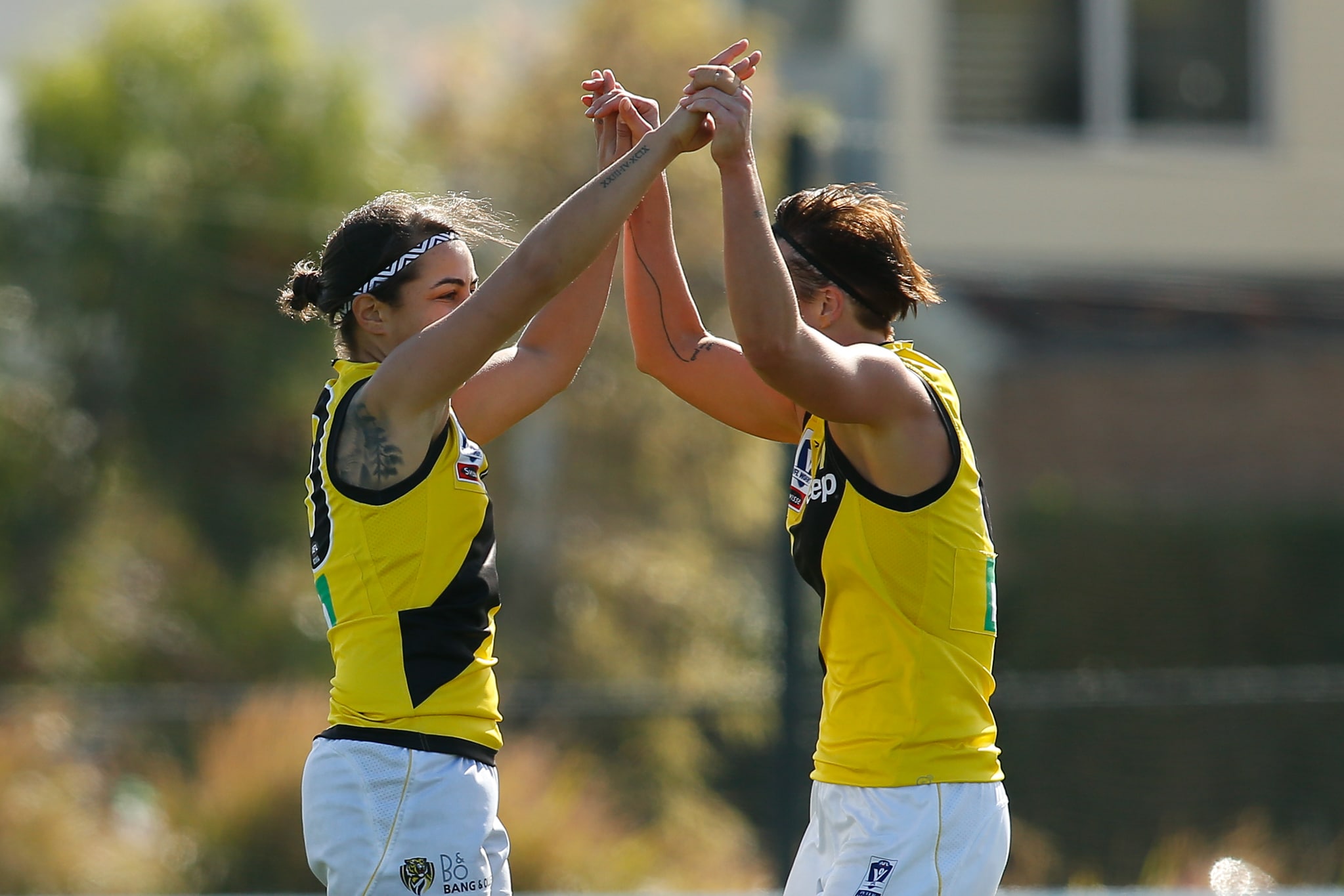 After a goalless second term from both teams, the sun came out after the half-time break, as the Tigers fought off the persistent tackles made by the Seagulls and booted a further three second-half goals.
The visitors carried their momentum through to the final siren and finished with a triumphant 49-point lead.
Midfielder Jenna Colwell was a force to be reckoned with as she collected 12 disposals and kicked five of the seven goals scored by the Tigers.
Other notable performers on the day were Alana Woodward (16 disposals, 12 tackles, one goal), Tayla Stahl-Smith (one goal from seven disposals) and Kodi Jacques (team-high 17 disposals, 10 tackles).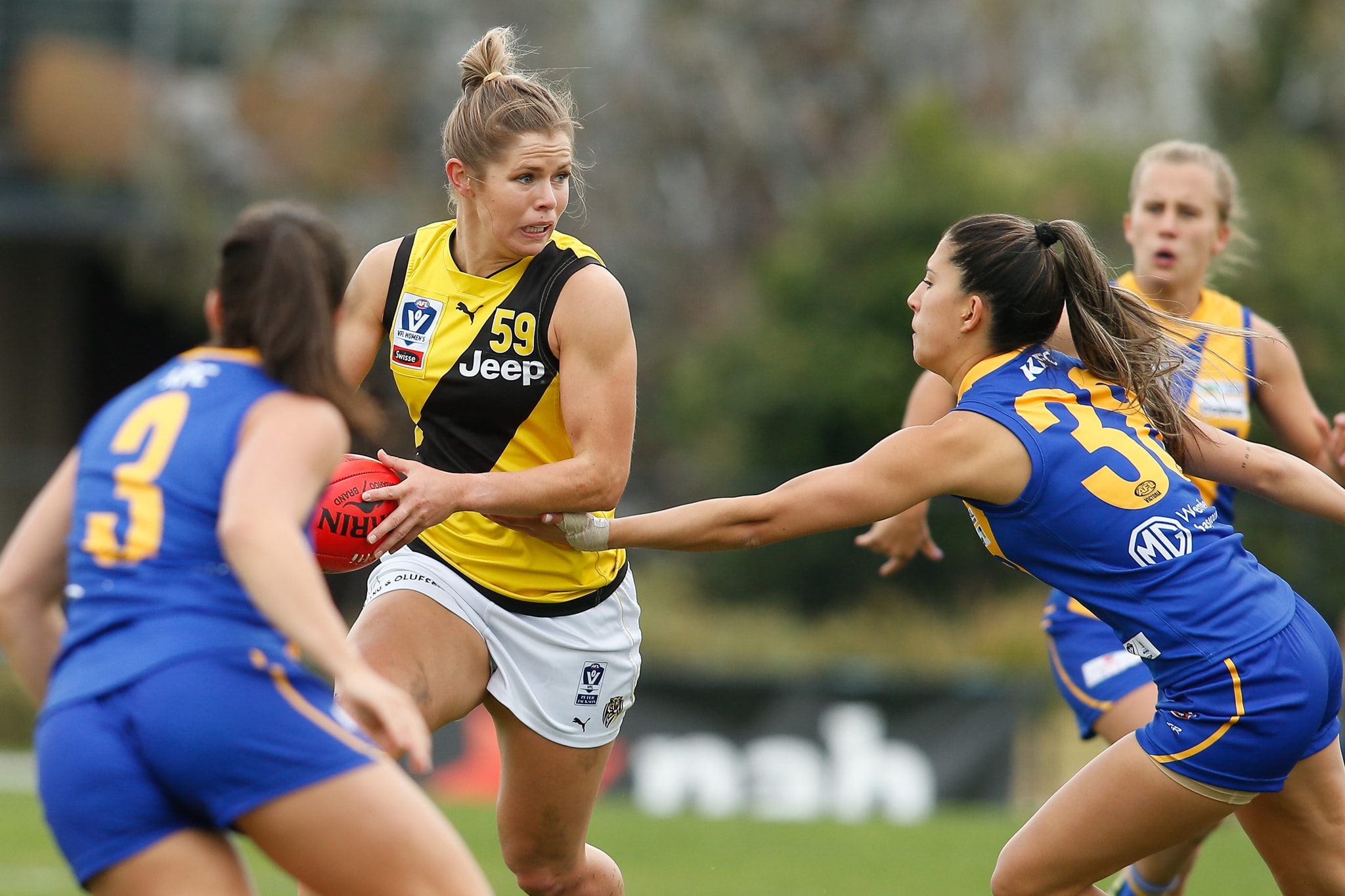 Maddy Brancatisano played her first game for the club after joining during the recent AFLW Sign & Trade Period. She finished the match with 13 disposals, six tackles and three clearances.
BROWSE Find a 2019 membership package suited to you
The only minor hiccup of the day occurred early in the first quarter when Melissa Lindsay had to head to the interchange bench after sustaining a nose injury.
The win over Williamstown wrapped up a pre-season campaign which included a one-point win over the Australian Defence Force All Stars and a six-point loss to Collingwood.