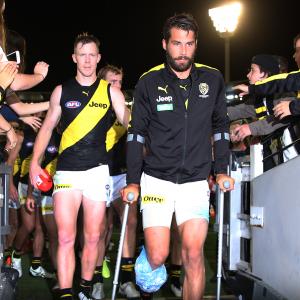 Scans have confirmed that Richmond defender, Alex Rance has ruptured his anterior cruciate ligament.
11:07am Mar 22, 2019

"We'll cross our fingers and hope for the best", with star defender Alex Rance suffering what Richmond fears is a "suspected ACL" injury on Thursday night.
10:51pm Mar 21, 2019

Richmond's brilliant 'bookends' Alex Rance and Jack Riewoldt, will celebrate major milestones in the Tigers' big 2019 season-opener against Carlton at the MCG.
11:06am Mar 21, 2019