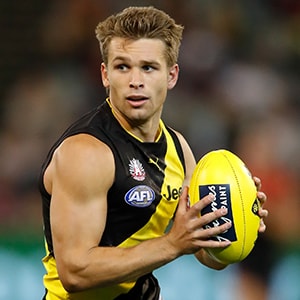 While missing last year's finals series was devastating for premiership player Dan Butler, the small forward is channelling his disappointment into motivation as he prepares for the 2019 season.
6:09pm Jan 23, 2019

Alex Rance and Jack Riewoldt are expected to be fit for Richmond's preliminary final on Friday week, but the window of opportunity is closing for Dan Butler following the end of the VFL team's finals campaign on Saturday.
11:40am Sep 11, 2018

Premiership forward Dan Butler has run out of time to press his case for Thursday night's clash with Hawthorn, with Richmond deciding he won't play at any level this weekend.
11:25am Sep 5, 2018