Two talented Tigers feature in the AFL's Goal of the Year and Mark of the Year nominations for Round 1.
2:00pm Mar 25, 2019
It's very early days, but the signs are strong that talented Tiger cub Jack Higgins will not be afflicted with the dreaded second-year blues in 2019.
5:02pm Mar 12, 2019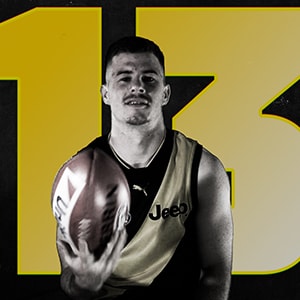 Eight Richmond players, including the 2018 best first-year player Jack Higgins, will have new numbers for the 2019 season.
10:30am Dec 5, 2018