It was a particularly happy homecoming for the five West Australian members of the Richmond side that defeated Fremantle in such impressive fashion at Optus Stadium last Sunday.
5:49am May 14, 2019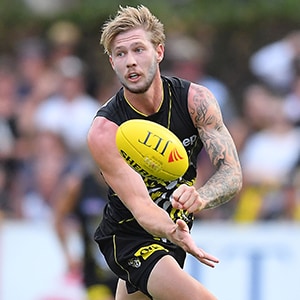 The capacity for Richmond's defenders to win plenty of ball was further highlighted in last Sunday's JLT Community Series win against Melbourne at Shepparton.
7:27am Mar 6, 2019

Nathan Broad was on the track Wednesday morning and looked to move freely after logging limited minutes in Monday's training session.
1:49pm Sep 19, 2018