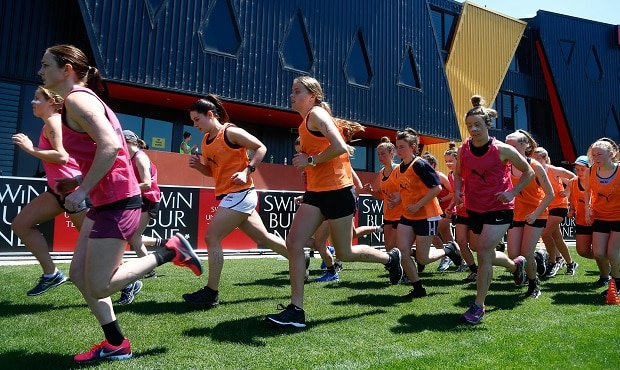 Richmond has begun its search for the Club's inaugural group of VFLW players.
Following the appointment of Tom Hunter as VFLW and Academy coach, the Tigers held a Talent Day at the Swinburne Centre last Saturday.
Read about Tom Hunter's appointment as VFLW and Academy coach.
About 70 participants, who travelled from various areas across Victoria, attended the skills and match simulation session.
They trained under the watchful eyes of Richmond's general manager – football Neil Balme, general manager – football talent Dan Richardson and list manager Blair Hartley.
Richmond's AFLW football operations manager Kate Sheahan said it was a highly successful event.
"We were very pleased with the level of skills on display," Sheahan said.
"To see so many determined and passionate female footballers was also exciting for the Club as we establish a VFLW program.
"The response from the participants was overwhelmingly positive - they felt we provided a supportive and inclusive environment."
The Club will next hold a VFLW Talent Day at Bendigo's Queen Elizabeth Oval on Friday, December 15.