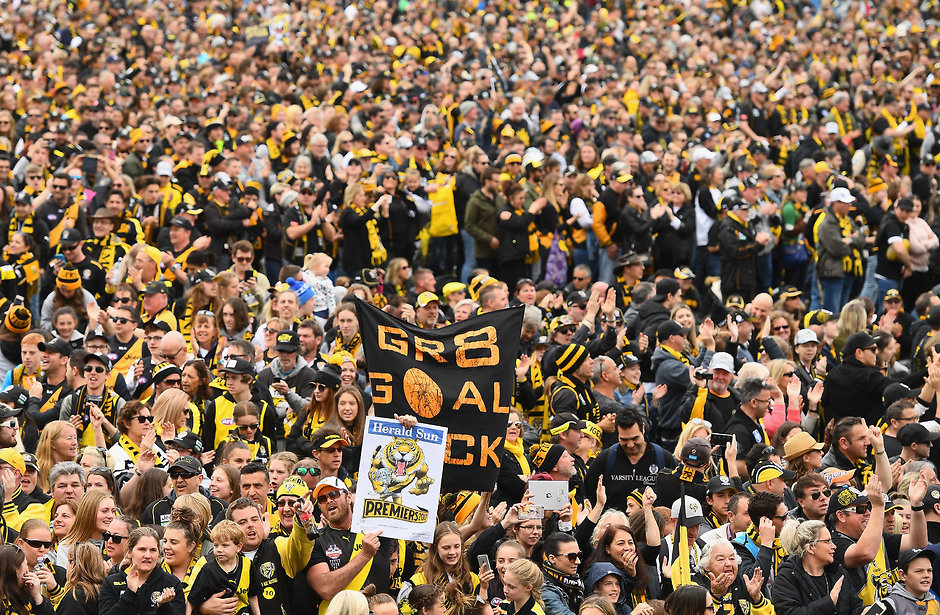 Richmond's 90,000 members are invited to a special event at the Swinburne Centre, Punt Road Oval on Sunday, May 6, to celebrate the recent record membership milestone.
Following the Club's announcement of 90,000 members last week, the Tiger Army are invited to be part of a historic aerial photograph on Punt Road Oval, with the attending members forming the number '90,000' on the ground.
The photo will be captured at 12pm, members can then walk to the MCG to watch the Tigers take on Fremantle at 1:10pm.
There will be plenty of family friendly activities at Richmond's 'Before the Pounce' event from 10.15am, including jumping castles, plaster funhouse, face painting, mascots, and free showbags for the first 500 kids.
The Tigerland Superstore will also hold a clearance sale at the Club, with more details available soon.
Don't miss your chance to help the Club celebrate this historic occasion. Click here to register for the photograph. A copy of the photo will be available online following the event.
90,000 Member Celebration Photo
Sunday, May 6
Arrive by 11:30am for 12pm photo
Swinburne Centre, Punt Road Oval