There are many great things that come with making it to 100 years of age in this day and age.
For starters, you have seen all ten Richmond premierships – and a few more years that have been leaner than hoped for.
You get the customary letter from the Queen and a party with friends and your entire family.
But for Valma Brundell, who celebrated her 100th birthday on Thursday afternoon, a kiss from Richmond great Matthew Richardson would've taken the proverbial triple-figure cake.
Born in Richmond during World War I while her father Melville Melotte was fighting for the AIF in northern France, Valma, like most Richmond residents at the time, was born into following the Tigers like her father.
This passion for Richmond has carried on through the family for generations and was on display when they gathered at Heidelberg Golf Course today.
Valma's grandson Paul Murphy, an ardent Tiger supporter as well, said while she may not be able to follow the club as closely as she used to, information is never too far from hand.
"Her eye sight's not so great these days, but her many grandchildren and great-grandchildren give her updates and she knows when the Tigers have been successful and not so successful," he said.
"I think maybe one of the things that has kept her going is she wants to see that elusive Tigers' premiership."
Cheers to you Val, and I think that's a sentiment we can all share.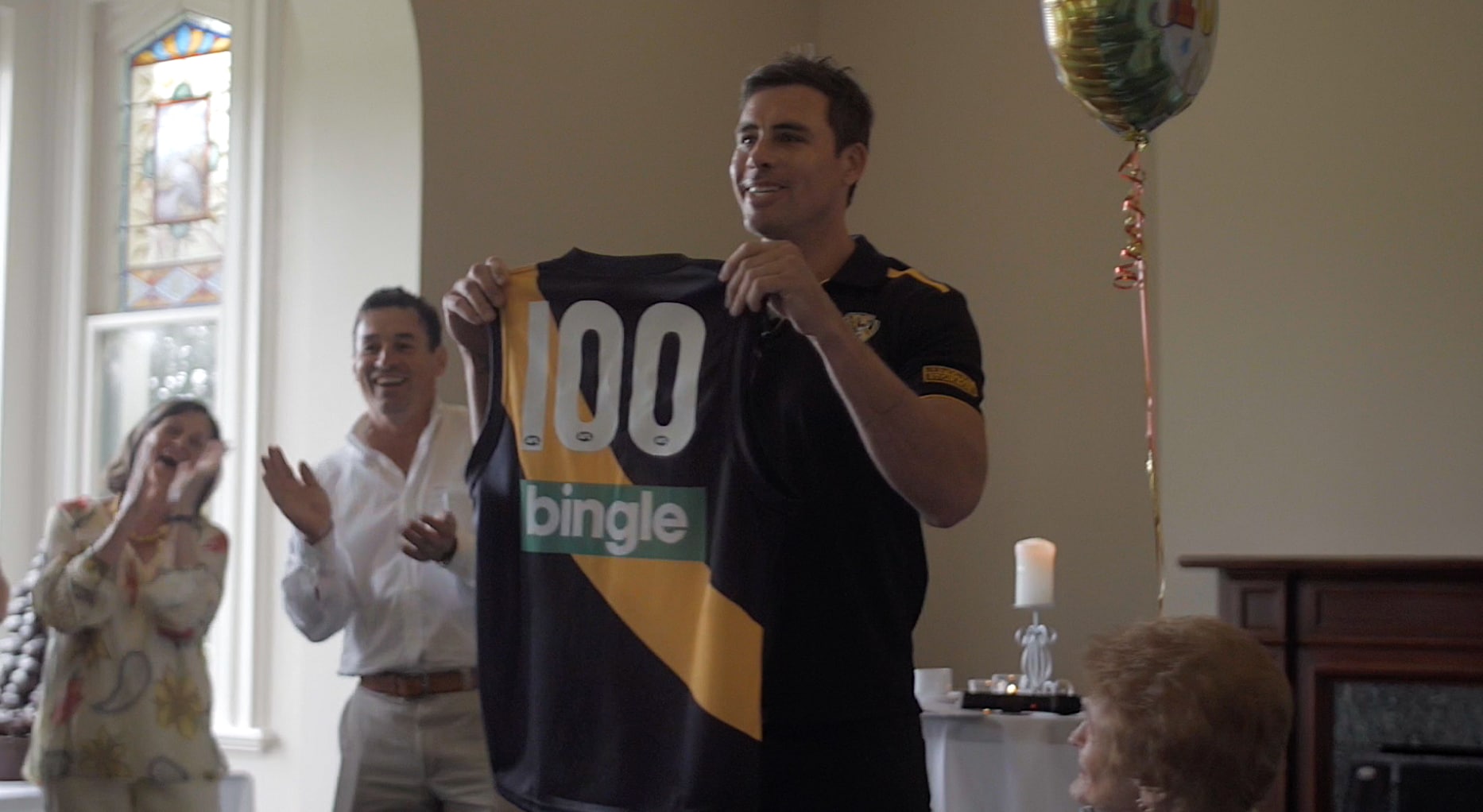 Matthew Richardson presents Val with a 100th Richmond guernsey