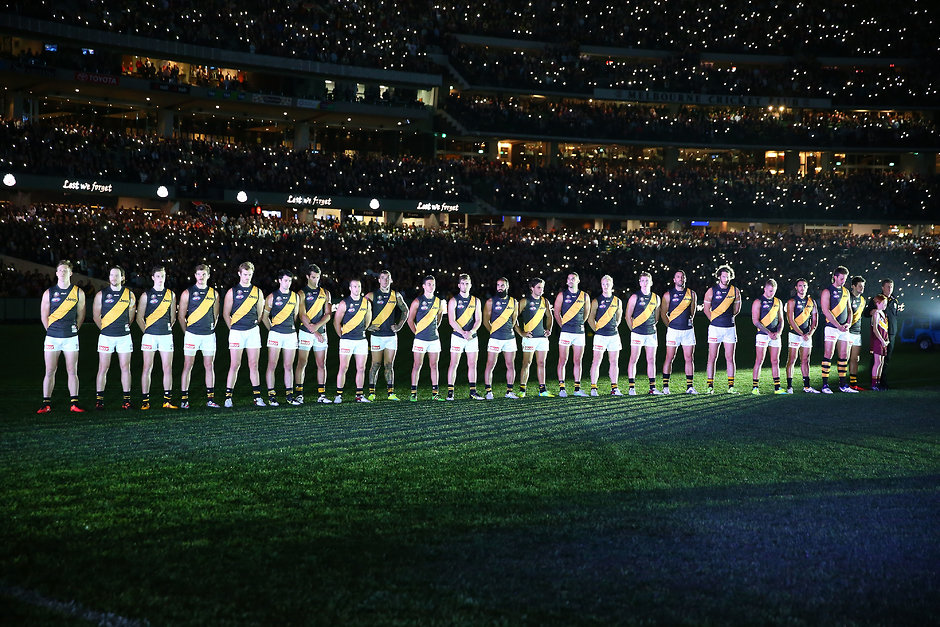 Richmond's Tuesday night Anzac Eve clash with Melbourne early in season 2018 is unusual scheduling, but it's not the first time the Tigers have played on that day throughout their history.
They have featured in four Tuesday games previously, with two of them against the Demons.
All those four matches – in 1961, 1972, 1978 and 1989 – were played on Anzac Day (April 25), long before Collingwood and Essendon took ownership of the special occasion.
In 1961, 1972 and 1978, the Anzac Day fixture was the Tigers' third game in 11 days (April 15, 22 and 25), and their next match during each of those years was on May 6.
Here's how Richmond fared in its four previous Tuesday games . . .
1961, Round 3 v South Melbourne, Punt Road – lost by 44 points.
1972, Round 5 v Melbourne, MCG – won by five points.
1978, Round 5 v Melbourne, MCG – won by 71 points.
1989, Round 4 v Hawthorn, Waverley Park – lost by 44 points.