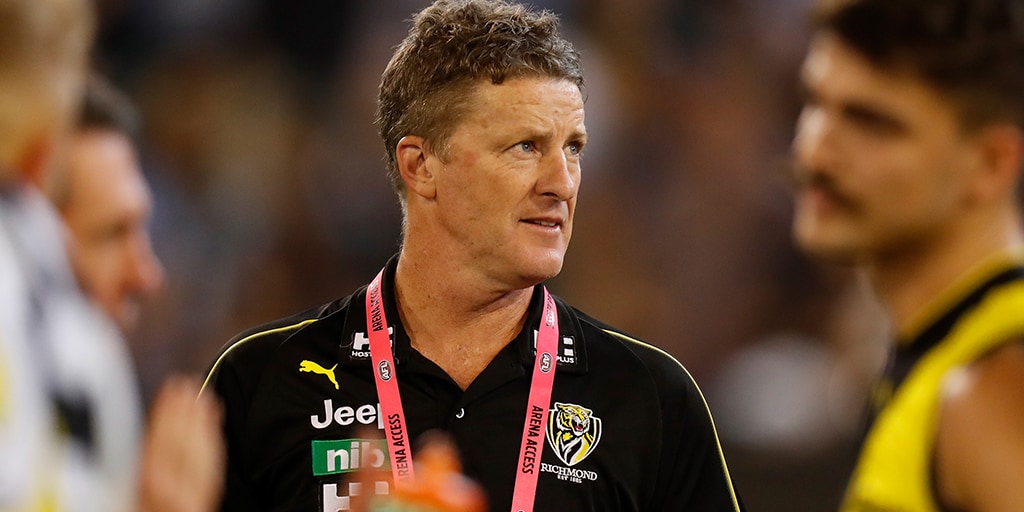 Damien Hardwick will join Richmond 'Immortal' Jack Dyer in equal second spot on the Club's all-time coaching games' list when he enters the coaches' box (or sits down on the bench) for Sunday's big Round 17 match against Greater Western Sydney at the MCG.
MANY CULTURES Celebrate the Many Cultures that make up our 'One Tiger Army' at the Round 17 match against GWS
It will be Hardwick's 222nd game as Richmond's coach, the same as what Dyer compiled in charge at Tigerland from 1941-1952.
Four-time Richmond premiership coach and another Tiger Immortal in Tommy Hafey holds the Club's games' coaching record with 248 from 1966-1976.
CROWD Guess the Crowd for our Round 17 match with GWS and go into the draw to win
Hardwick is poised to go past Hafey, and into No. 1 place on the games coached list for the Tigers, during the second half of next season.