When Alice Edmonds got "dragged along" to Punt Road Oval for a Richmond VFLW training session last year, she only had a few years of local football experience.
Fast-forward one year, and Edmonds has produced a superb start to her second season as a Tiger, developing into the role as Richmond VFLW's number one ruckwoman.
MEMBERSHIP Become one of the Club's first inaugural Women's Football Foundation members
Speaking to 3WBC on VFL Rewind on Monday night, Edmonds said Tigerland has quickly become her second home.
"I'm absolutely loving every minute of it," she said.
"The step up (from local football) was huge, and from all the different sports I'd played, I couldn't compare it with any other sport or any Club. It was so awesome and still is, it surprises me every week how great it is."
Standing at 6 foot 3 inches, the obvious place for Edmonds when she first starting playing football was in the ruck.
And her aerial ability, developed from years of playing basketball, has lent itself to a proficiency there.
Edmonds' exceptional work rate has not gone unnoticed, the 21-year-old a deserving recipient of the Aunty Pam Pedersen Trophy for best on ground in the VFLW Tigers' Round 3 Dreamtime win over Essendon.
Edmonds credited her quick progression on the field to the facilities and development pathways that have been offered to her at Tigerland.
"Up until last year, my first year at Richmond, I didn't have access to any sort of gym or external facilities. This year and last year it's been crazy with access to facilities, ice baths, everything the (AFL) guys get, we get. Anything you can think of, we've got it," she said.
"(Last year) I had Emma King (North Melbourne AFLW and former Richmond VFLW player) as the other ruck who I really lent on, and she taught me a lot.
"Just the support from all the coaches and the Club, and Brendon Gale doing some work with the rucks, it was really great to develop that way.
"It's been pretty awesome and it's put us in good shape for this year, which the scoreboard is showing."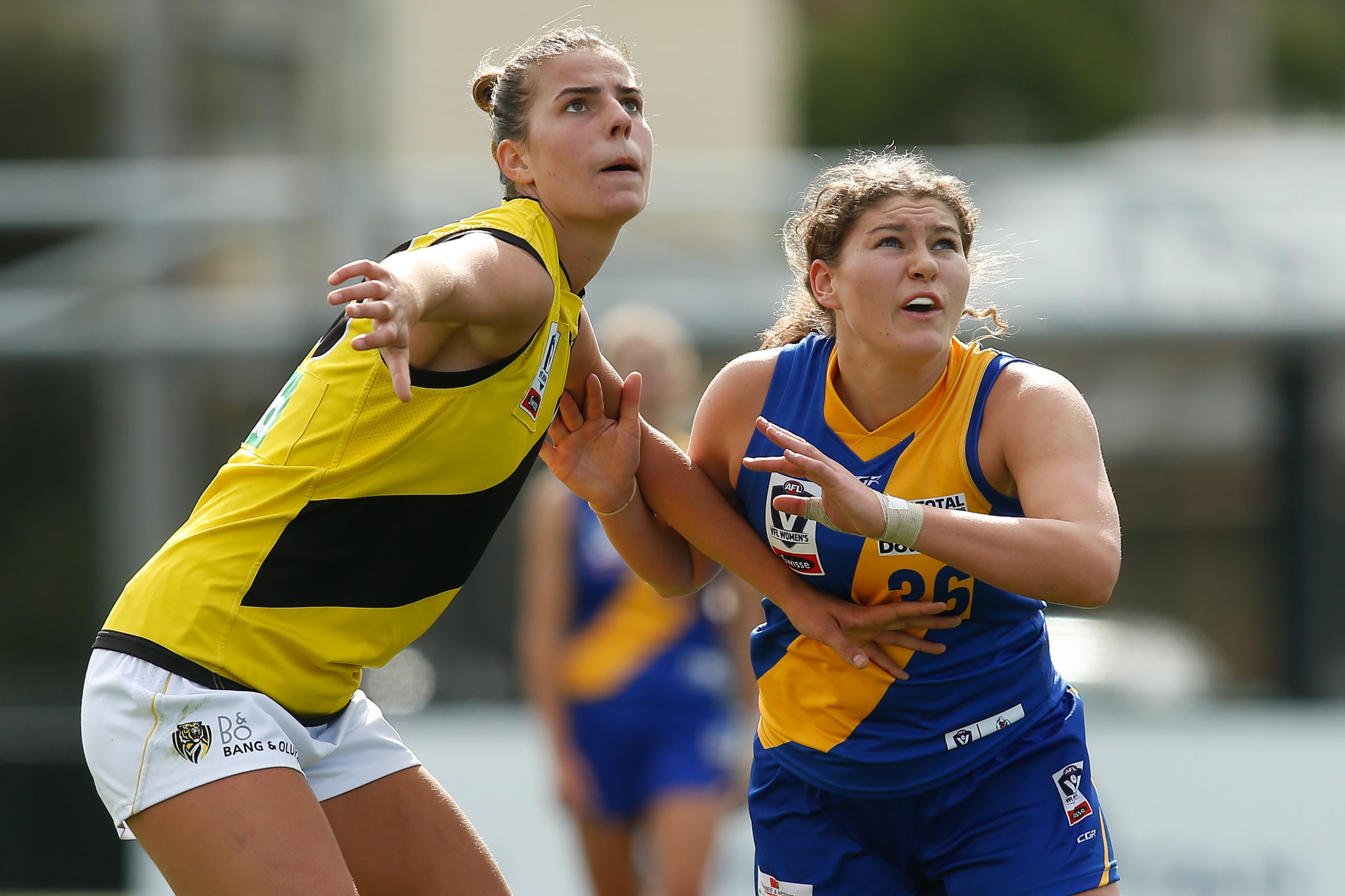 Taking the learnings from their first year in the VFLW last year, the Tigers are starting to reap the rewards of their professional environment. They've enjoyed a promising start to the 2019 season, currently sitting at 3-0 after four rounds.
"I think it goes to show how good it's been with the new team this year. Having the AFLW girls come in and all the other new girls," Edmonds said.
"They've come in really well into our program and our values, and they've slotted in so easily, it's been amazing."
Edmonds, who serves in the Australian Defence Force, spent a year working in Townsville before arriving at Tigerland. She is now in the Army Reserves.
BROWSE Find a 2019 membership package suited to you
She cited Tiger teammate Laura Bailey, police officer and former Western Bulldogs AFLW player, as the biggest influence on her football career.
"She's been a massive support to me and we have similar interests and work lives," she said.
"She's been great as someone to talk to and lead us through, and I know to a lot of the younger girls she's a really big role model."