Richmond VWFL power-forward Chris Henderson has put yet another exclamation mark on his outstanding debut wheelchair season by claiming the VWFL's league Best and Fairest medal.
Henderson polled 24 votes to edge past Collingwood's Brendan Stroud and St Kilda's Ryan Smith (23 votes each) in a thrilling count at the Swinburne Centre's Maurice Rioli Room.
The star recruit's swag of accolades this year includes Team of the Year selection and the Robert Rose Medal as best on ground in the Tigers' historic premiership win.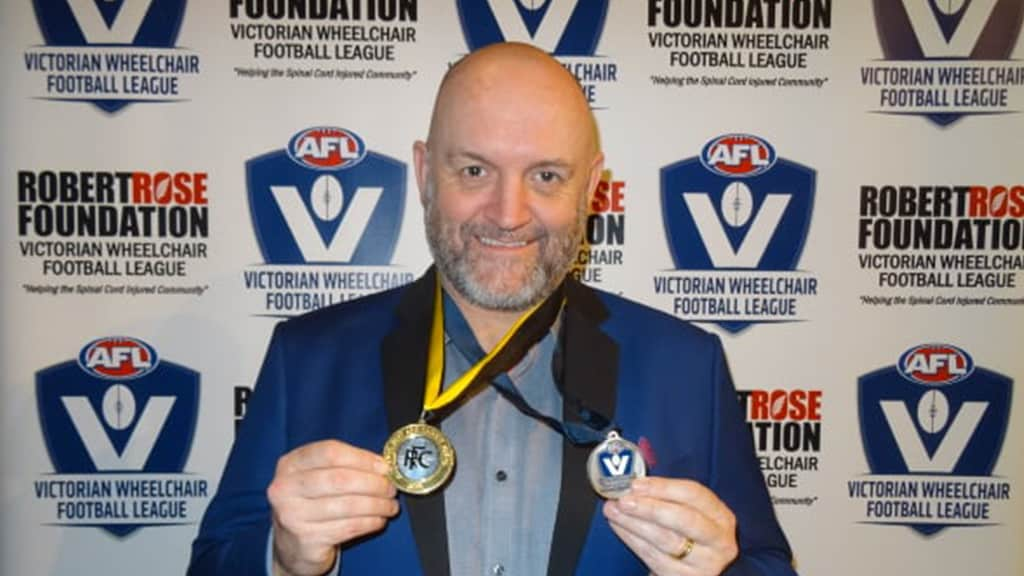 Unsurprisingly, Henderson was also named as Richmond's best and fairest at the 2019 Jack Dyer Medal.
Speaking at the VWFL awards on Wednesday night, Henderson credited his wife Hollie who was unable to attend but viewing on a live stream.
"She's been to nearly every game this year to support me and that's meant the world," he added.
Henderson was not always a clear-cut selection for the Tigers, with the former WAFL able-bodied footballer admitting he did not set the world on fire at any of the try-outs.
"I could handpass I guess, but those guys (coaches and teammates) had to teach me how to use a chair. I want to thank those guys from the bottom of my heart because they took a punt on me, and it's worked out okay I guess," he said.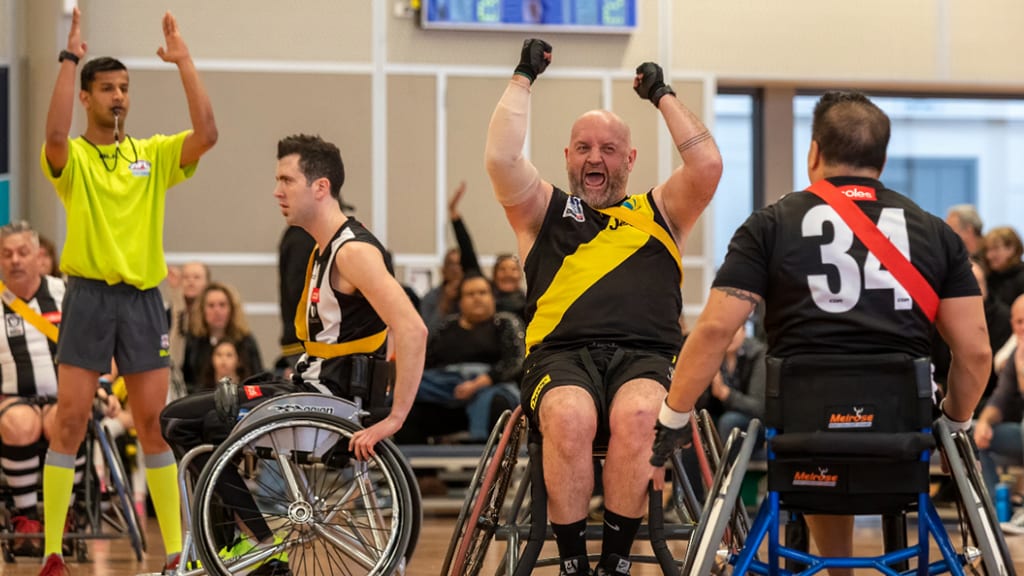 Henderson also paid special homage to centreman Nathan Wilburn who was named as another Richmond player in the VWFL Team of the Year.
"Thanks to Nath in the middle, he makes me look good. I am so glad he made the Team of the Year, he deserved that, he has been phenomenal," he said.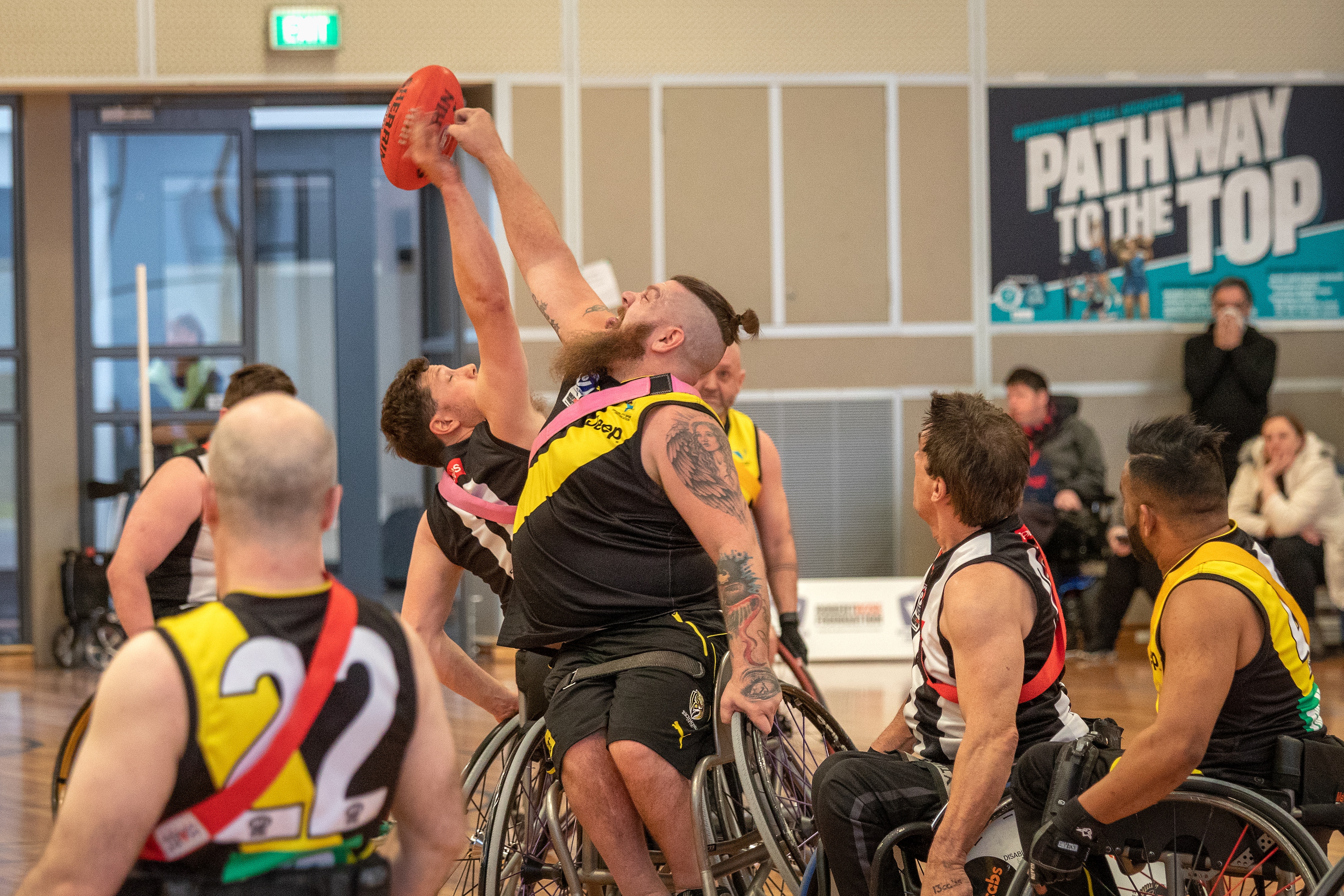 Further thanks went to Richmond's Head of Community, Michael Lacy, and Diversity and Inclusion Coordinator, Rana Hussain.
"It's great to be a part of a footy club and to be active and stuff, but it makes it a whole another experience being part of an AFL club," Henderson said.
"We actually feel (we are) a part of an AFL club with the way (Richmond) treat us, the way they embrace us and how they include us in things.
"You can't get that experience any other way.
"I was a mad St Kilda fan growing up but I'm now a Richmond bloke."