In the wake of the AFL's 2018 national and rookie drafts, Tony Greenberg delves deep to bring Yellow and Black barrackers some interesting Tiger tidbits.
Richmond's Clarence connection continues with the acquisition of talented, young, 'running machine' Fraser Turner via the 2018 AFL national draft.
Turner, taken by Richmond with its third pick (No. 58 overall) in the draft, comes from the same Tasmanian club as two of the greatest Tigers of all time – Royce Hart and Jack Riewoldt.
Hart, a four-time premiership player at Punt Road (1967, 1969, 1973, 1974) and captain of two of those teams (1973, 1974), was selected at centre half-forward in the AFL Team of the Century, is a dual Jack Dyer Medallist (1969, 1972), two-time winner of the Club's leading goalkicker award, and a Tiger 'Immortal'.
Riewoldt is a Richmond premiership player (2017), triple Coleman Medallist (2010, 2012, 2018), dual Jack Dyer Medallist (2010, 2018), nine-time winner of the Tigers' leading goalkicker award, and a future Yellow and Black Immortal.
It's a truly elite path for Richmond's latest Clarence product to follow, and he is a completely different player to that outstanding key forward duo, but if he can turn out to be one third, or even a quarter as good, in his on-field role, the Tigers will be well pleased.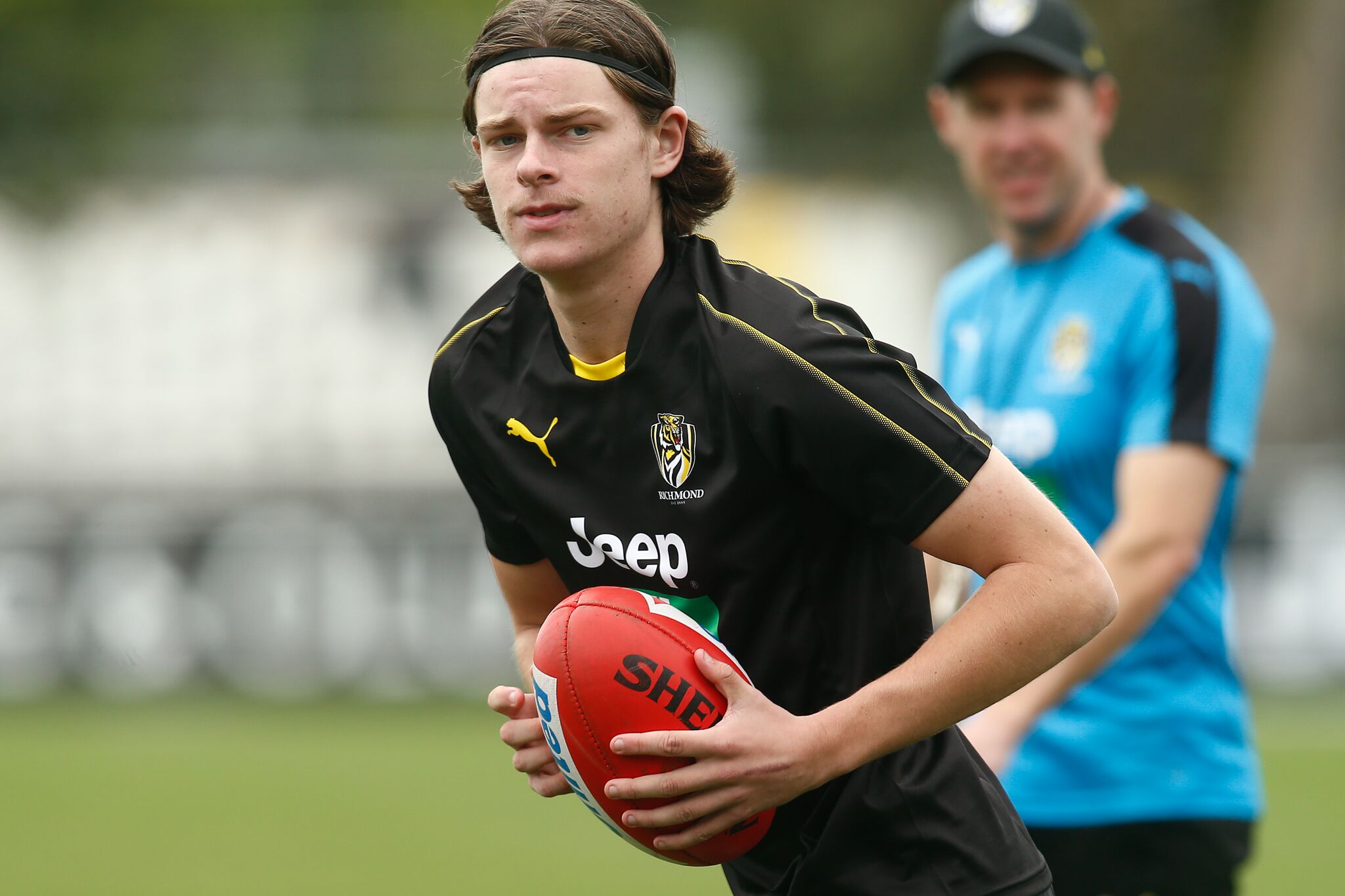 The Oakleigh Chargers are making their charge at Tigerland...
Just over a year ago, Richmond had no players on their list from the Warrigal Road-based TAC Cup club. Today, however, there are three Chargers plying their football trade with the Tigers.
'Pocket rocket' Jack Higgins, who made such an impression throughout his debut season of AFL football for Richmond this year, has now been joined by the Club's first and second picks in the 2018 national draft – Riley Collier-Dawkins and Jack Ross.
Mind you, Oakleigh Chargers still have a fair way to go to catch rival TAC Cup club, Northern Knights, who are clearly the No. 1 provider of junior football talent to the Tigers.
There are nine players on Richmond's playing list from the Northern Knights – captain Trent Cotchin, Dylan Grimes, Josh Caddy, Jason Castagna, Nick Vlastuin, Kane Lambert, Jayden Short, Ivan Soldo and Patrick Naish.
While on the subject of football factories churning out playing talent, Western Australia is proving to be a particularly productive one for Richmond.
Although Reece Conca returned home to WA following the 2018 season, accepting an offer from Fremantle, that was offset by the arrival at Tigerland of hard-working, young Perth midfielder Luke English (the Club's fourth pick in last week's AFL national draft).
English has Sandgroper Tiger teammates in Alex Rance (from Swan Districts), Nathan Broad (Swan Districts), Kamdyn McIntosh (Peel Thunder), Shai Bolton (South Fremantle), Liam Baker (Subiaco) and Ben Miller (Subiaco).
Luke English also adds to the European flavour that's permeated Richmond's playing ranks over the years, joining the likes of Peter WELSH (46 games, 1980-84), Jack SCOTT (86 games, 1939-45), Lloyd FRENCH (3 games, 1970-71), Ben HOLLAND (125 games, 1996-03) and James SPAIN (40 games, 1923-25 and 1927).
And throw in former assistant coach Wayne BRITTAIN (2003-04) for good measure.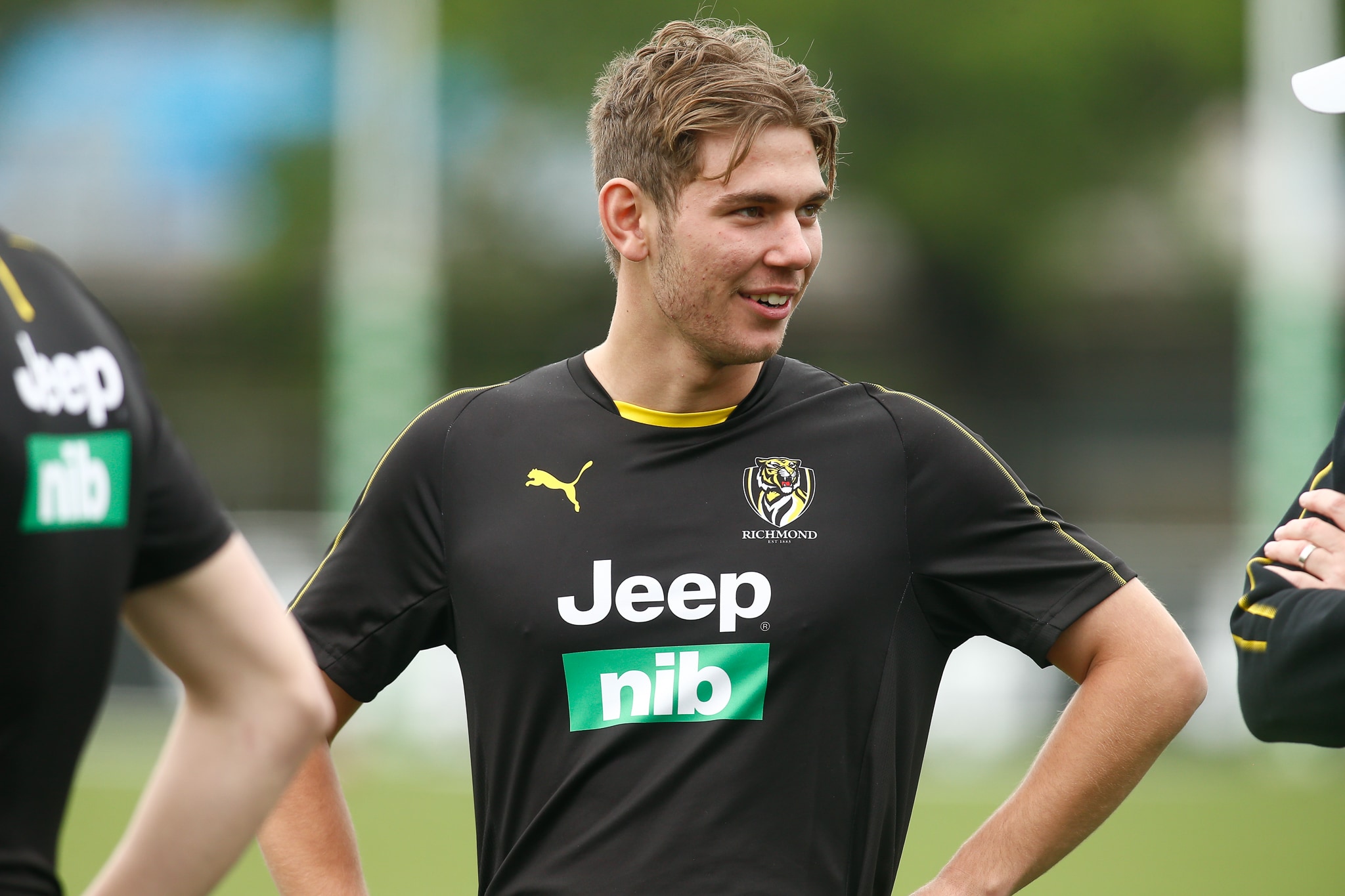 Hyphenated surnames are in vogue on the Tigers' playing list . . .
Riley Collier-Dawkins, the Club's first pick in the 2018 national draft, finds himself alongside fellow hyphenated Tigers Callum Coleman-Jones and Derek Eggmolesse-Smith.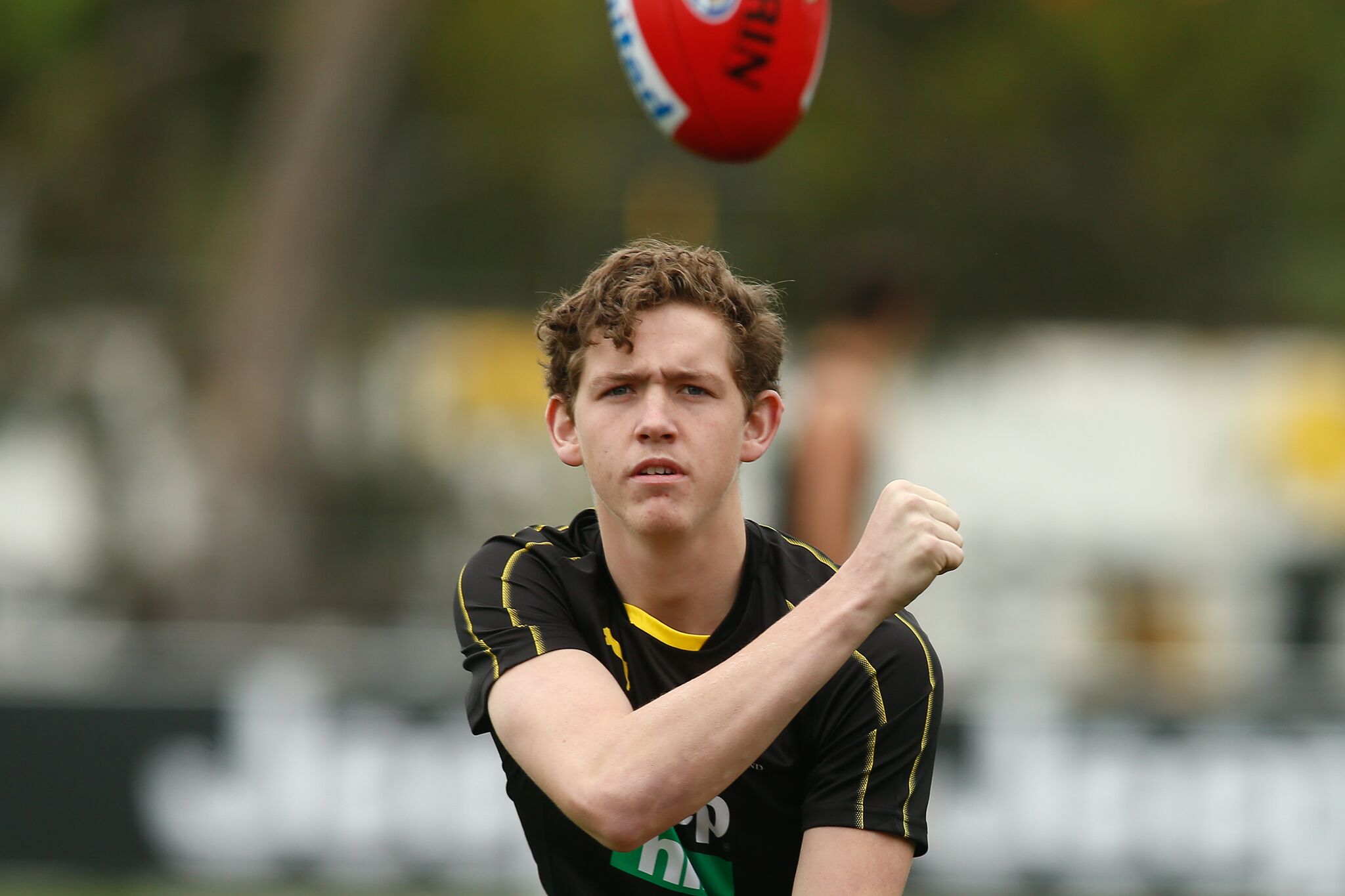 And the number of Tiger Jacks keeps growing...
Richmond's second selection in the 2018 AFL national draft, Jack Ross, joins Jack Riewoldt, Jack Graham and Jack Higgins on the Club's playing list.
Historically, I reckon it's fair to say that Jack is the most famous first name in Tigerland history, when you consider the fabulous football feats of the likes of Riewoldt, Jack Dyer, Jack Titus and Jack Baggott.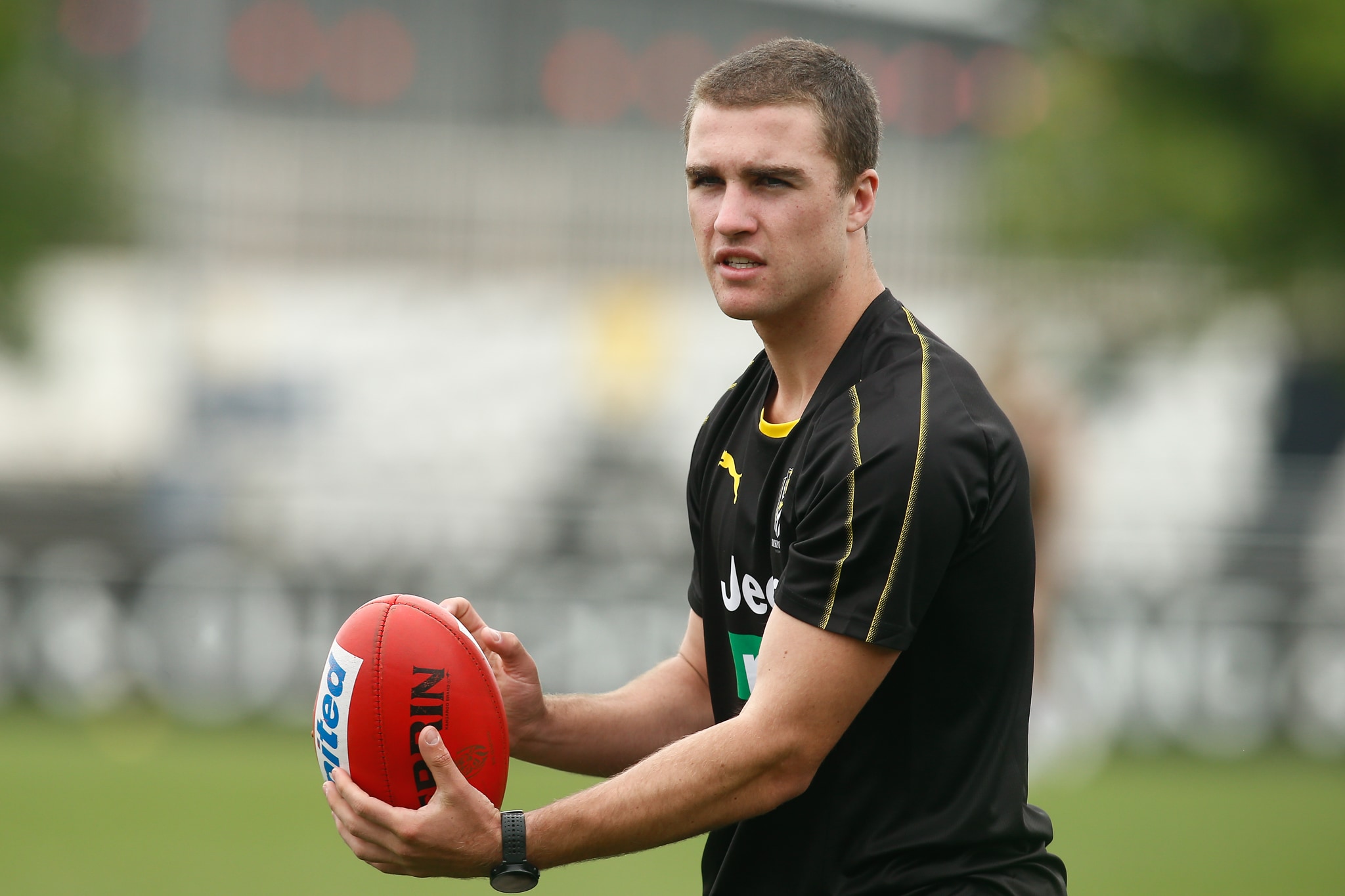 Richmond will enter the 2019 season with half its playing group aged 22 or under – Liam Baker, Noah Balta, Shai Bolton, Dan Butler, Jason Castagna, Mabior Chol, Callum Coleman-Jones, Derek Eggmolesse-Smith, Ryan Garthwaite, Jack Graham, Jack Higgins, Oleg Markov, Connor Menadue, Ben Miller, Callum Moore, Patrick Naish, Daniel Rioli, Ivan Soldo, Riley Collier-Dawkins, Jack Ross, Fraser Turner and Luke English.
The youngest player on the Tigers' list is Tasmanian draftee Turner, who doesn't turn 18 until Boxing Day.
Richmond's current oldest player is Shaun Grigg, who will be 31 next April.
View this post on Instagram