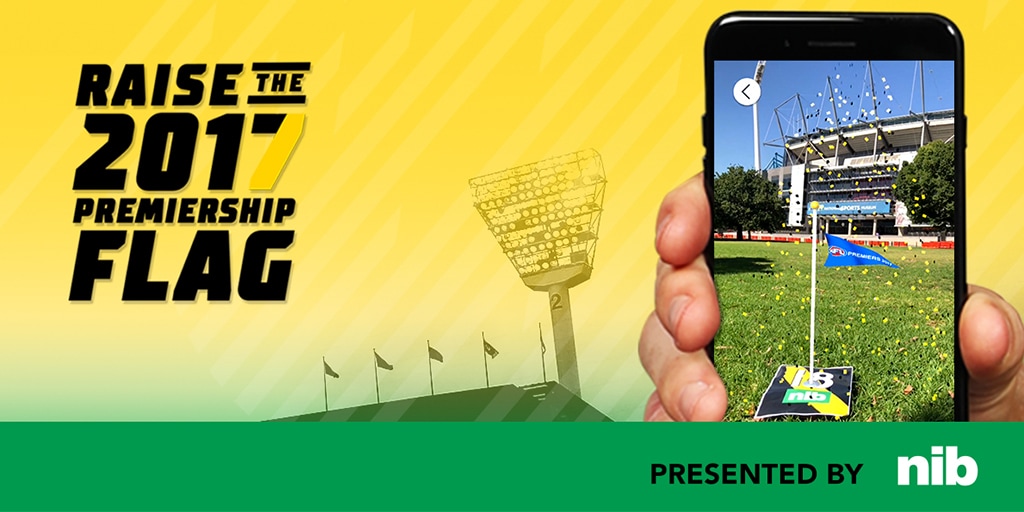 Richmond fans can now practice raising the 2017 premiership flag in anticipation of the Round 1 blockbuster against Carlton in less than a week's time, thanks to joint-major partner, nib.
With the premiership flag to be unfurled at the MCG ahead of the 2018 season opener, we're giving all Tigers an early opportunity to raise the flag anywhere across the globe via the Official Richmond App.
You will need the latest version of the Official Richmond App to use this activation - Version 4.6.1
Simply follow the steps below to activate the 2017 premiership flag anywhere you may be, courtesy of augmented reality technology.
Download/update the latest version of the Official Richmond App via the App Store/Google Play.


Open the Official Richmond App, scroll down and tap the "Raise the 2017 Premiership Flag" button on the home screen.


Download the #18 Richmond guernsey here, print or open on a second screen (eg. iPad), and position on a flat surface.


Point your device's camera towards the number and the 2017 premiership flag will appear.


Turn up the phone volume and swipe down repeatedly to raise the flag to the top of the pole.


Snap a picture and share using #nibFlagRaise via social media for the chance to win a $1000 travel voucher thanks to nib.
Once you start swiping the flag down, the Richmond club song will begin playing, and once it reaches the top of the flagpole, yellow and black confetti will rain down from the top of the screen.
Handy tips: have the printed guernsey or second screen closer to your device's camera to activate the flag, then move the device down and further back to get more background in your shot. To share directly to your social media accounts once you've taken the picture, press the button in the top right-hand corner, then swipe across to the 'more' option and add the social media platform of your choice.
For any further troubleshooting, try closing and re-starting the app or contact digital@richmondfc.com.au.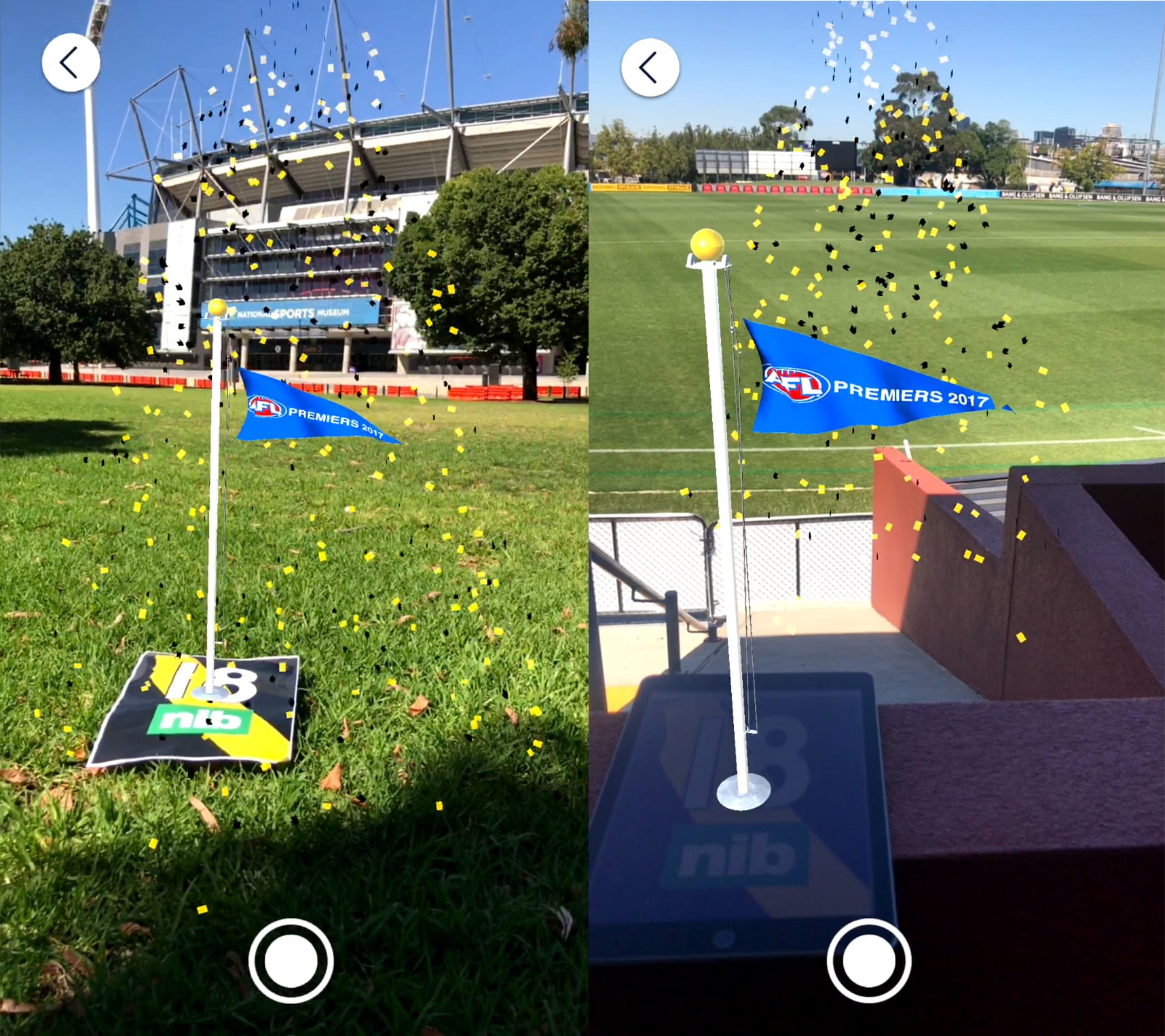 Complimentary #18 guernsey cards with instructions on the back will also be available for collection on the MCG concourse ahead of the Round 1 clash against Carlton, as well as the Tigerland Superstore check-out counter at the Swinburne Centre, Punt Road Oval.
Visit richmondfc.com.au/raisetheflag for more info and competition terms and conditions.
For iPhone: Download from the App Store here or search "Richmond" in iTunes App Store
For Android: Download from Google Play here or search "Richmond"