With the monkey of beating Collingwood now off the Tigers' back, Richmond Wheelchair Football captain/coach, Matt Morris is confident his team can claim a maiden VWFL premiership.
Richmond has lost just five games since the competition's inception in 2018, with four of those defeats coming against the Magpies, including a 60 point loss in last year's decider.
FINALS Visit the 2019 Finals Hub for all the details on Richmond's qualifying final against Brisbane
But a stunning two-point victory over the Pies a fortnight ago has Richmond full of confidence they can extract Grand Final revenge against Collingwood this Sunday at Boorondara Sports Complex.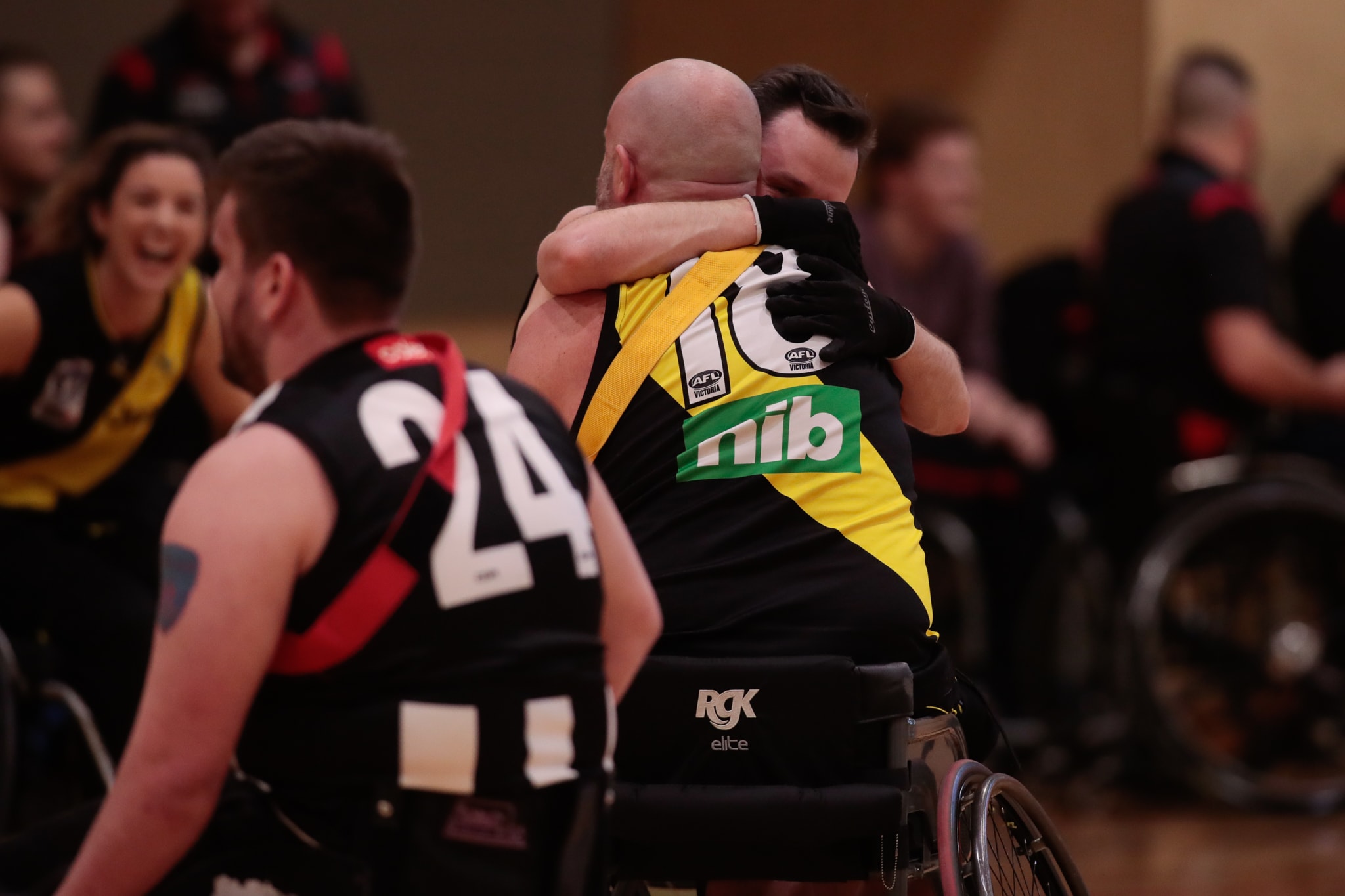 "This year we go in with a lot of confidence having beaten them (Collingwood), we're ready to do it again," Morris said.
"It's been different this year, we've been able to train as a team once a week and really have the opportunity to drill in some structures and game plans, it's something that has worked really well for us."
Morris said that the team had formed a close bond since coming together.
"I think that our first goal is to be friends and then we work from there, we have fun together and work together really well on the court. We're all on the same page," he said.
"A premiership would be a massive reward for two years of hard work, (but) we are grateful just to be playing in the league and having Richmond backing us, that's already enough for us.
"But there's no doubt a premiership would be a cherry on top."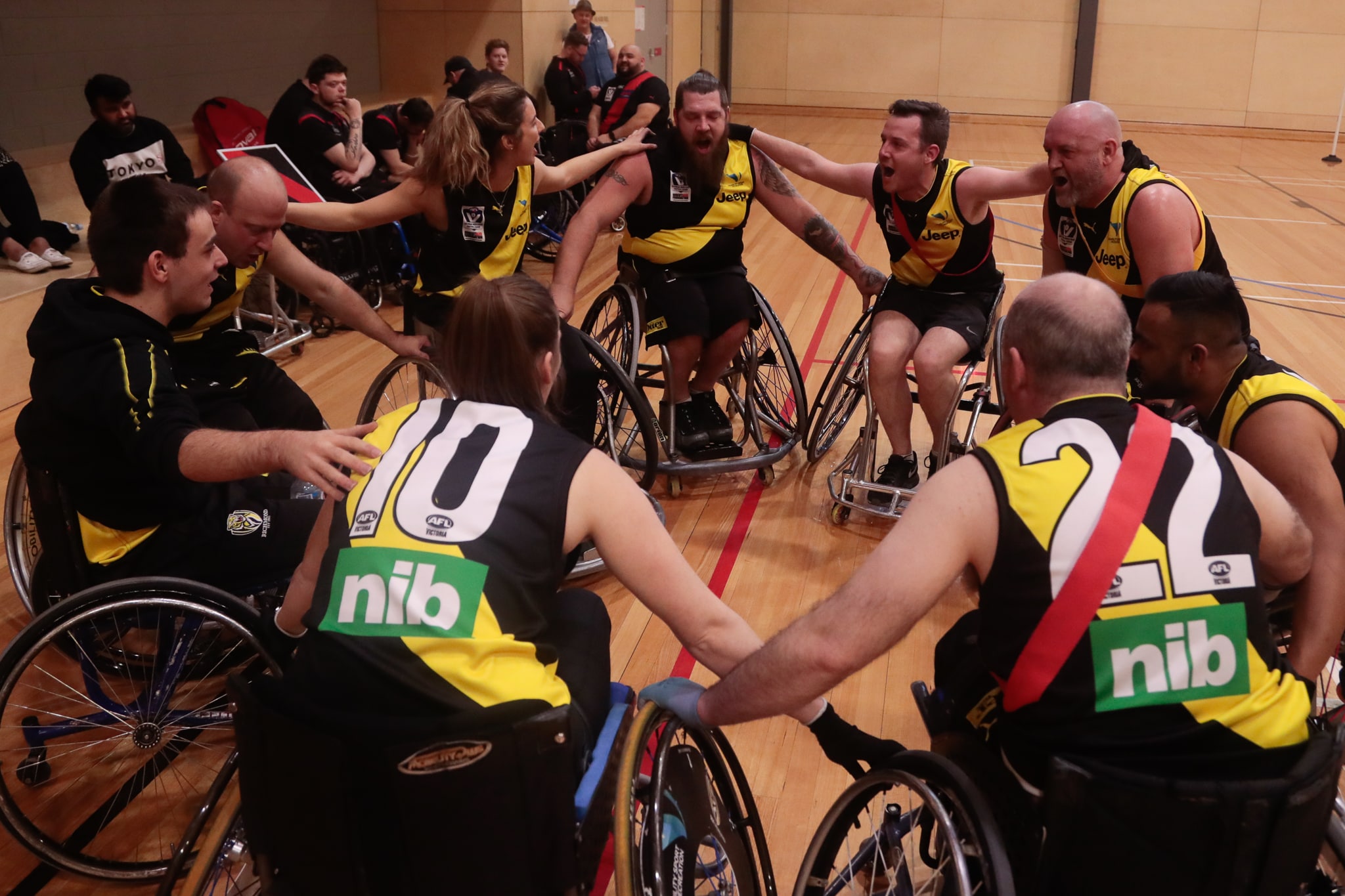 One Tiger that has particularly impressed Morris this season is Chris Henderson, who bagged eight goals against the Magpies last game.
"Chris is in red-hot form, he has a weapon of a handball on him, we have worked him pretty hard and another eight from him on Sunday would be pretty handy," he said.
Morris added that he and vice-captain Yasmina McGlone were looking to pass on any experience from last season's decider to the new players in the group.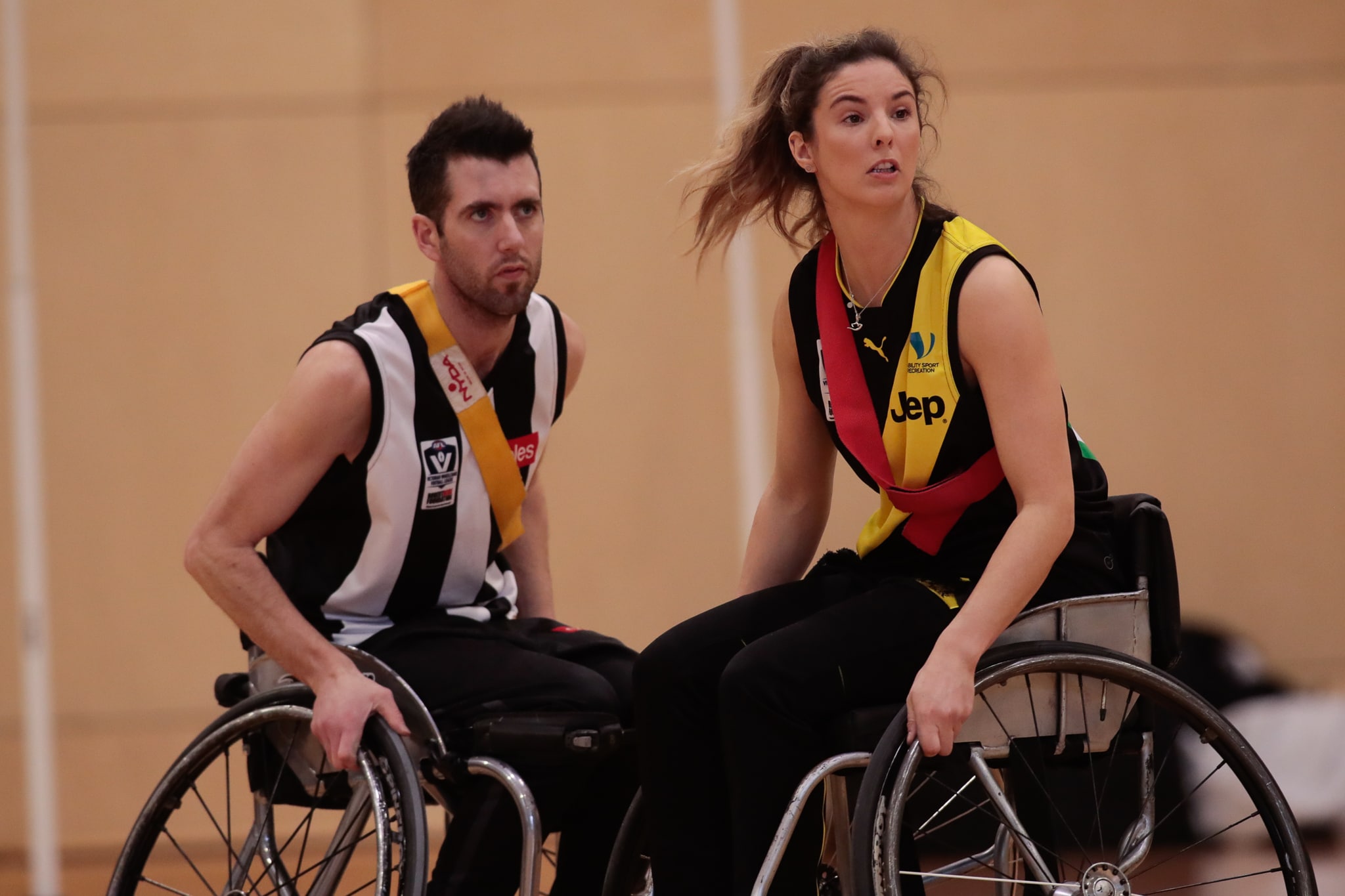 The captain/coach set up a training session on the slightly different court which is used for the Grand Final to cater for the bigger crowd.
"It's just to settle everyone down, the court has some different lines on it because it's used for different sports and it can make it seem, for some reason, like it is a deceptively bigger space," he explained.
SUPERSTORE Gear up for Finals with the Tigerland Superstore and show your support this September
"We have been trying to keep a lid on things and just slowly build things up towards Sunday, but we will be ready."
The Grand Final gets underway at 12.15pm on Sunday.