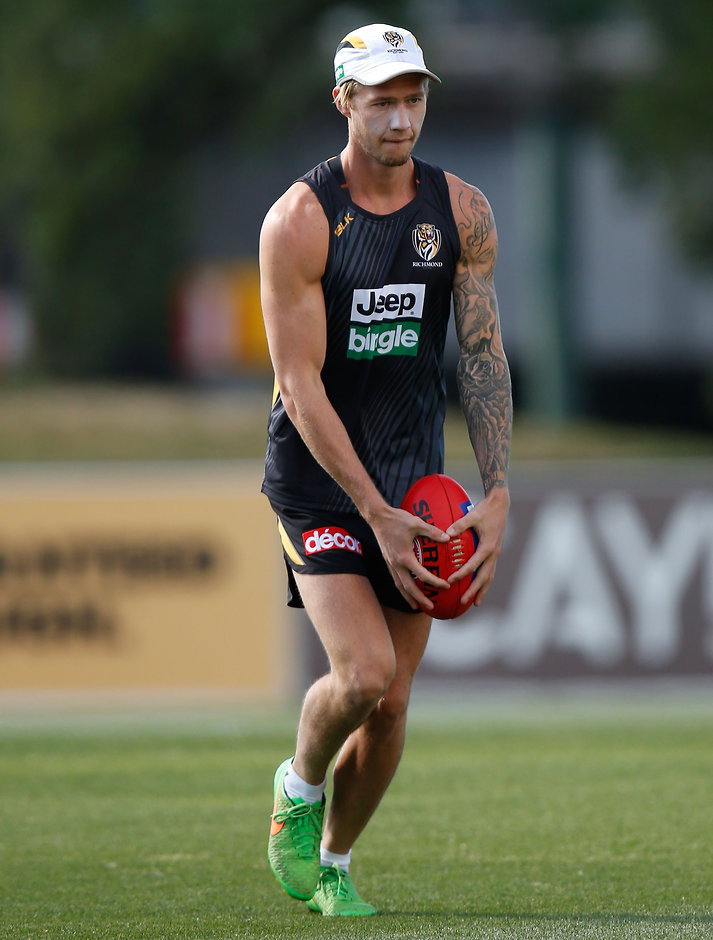 Nathan Broad is loving life in his early days as a Tiger.
The mature-age recruit from WAFL club Swan Districts, selected by Richmond with its third and final pick (No. 67 overall) in the 2015 AFL National Draft, has made a smooth transition to Tigerland, thanks to his new teammates . . .
"It was great . . . all the boys welcomed me really well," Broad told "Roar Vision'.
Visit Richmond's Draft hub for all the info on the newest arrivals at Tigerland
"They were all good . . . they got around me and (fellow draftee) Oleg (Markov) straight away.
"They're an unreal club – you can tell already with the culture."
Broad admitted he thought his chances of being picked up in last week's draft were gone, as he watched the Fox Footy coverage of the event unfold with some family members and friends.
"Richmond weren't really on the target to be honest. Once a few of the clubs that I thought were the main interest passed, I thought I'll start preparing for Friday (rookie draft) and hope for the best," he said.
"To get my name called out, third last pick of the draft, was a bit of a shock.
Richmond members – cast your vote in the 2015 Board Election
"I wasn't really paying attention . . . When I heard my name, we (his family and friends) just looked at each other and everyone started celebrating. It was a bit unreal, to be honest . . .
"It's finally sunk in, now that I'm here and training."
Broad, 22, has hit the ground running, producing an impressive performance in a 3km time trial around the Princes Park circuit that the Richmond players completed last Saturday.
"It's the first time I've ever done a 3km (time trial) . . . I'm normally used to 2km time trials, he said.
"It was a bit of a challenge, but I just tried to figure out where I'd be with one of the boys.
"Good to get it done, knuckle down, and try to put some size on in the gym.
"I'm pretty happy with my time, so if I can improve on that, I'll be stoked."