With his first full pre-season in four years under his belt, Dion Prestia is going full steam ahead towards round one.
The star Richmond midfielder spoke to RSN Breakfast Club on Tuesday morning, saying if there was a game this weekend he would be "ready to go".
MEMBERSHIP The Hunt Continues in 2019; join as a member today
"It's been a really good pre-season on a personal note and on a club note," he said.
"This is the first pre-season in about four years I've been able to pretty much do every session.
"Training has ramped up…and my body feels great, I feel like I'm moving better than I ever have."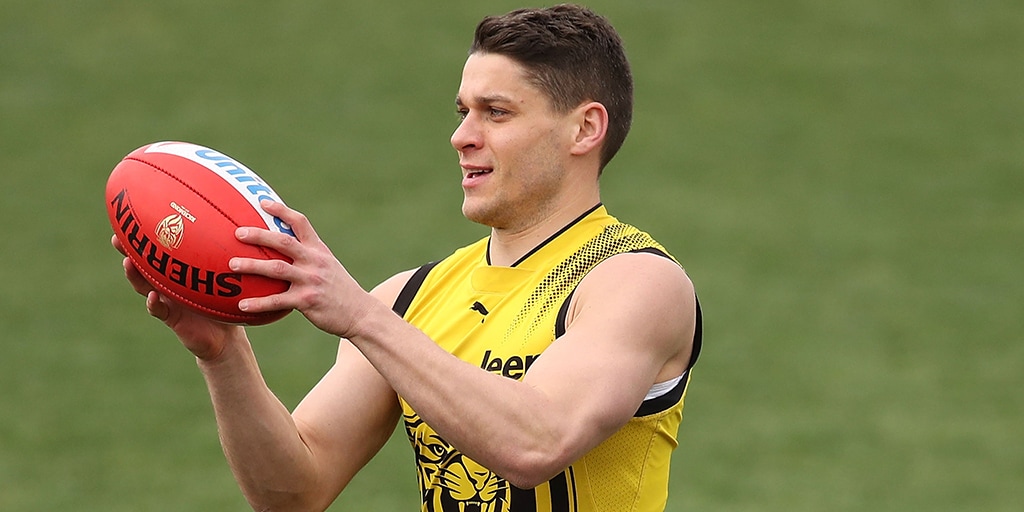 With season 2019 comes new rules and clubs who have tinkered with their game plans, but Prestia is not worried.
He is confident the Tigers' renowned defensive pressure will continue to hold them in good stead.
BROWSE Find a 2019 membership package suited to you
"Clubs can't take that away from us," Prestia said.
"(The defensive pressure) is what we've focused on this pre-season…we can bring that and that's what has managed a successful team over the last two years.
"Obviously we have to tweak a few things because clubs work out what you're doing and your game plan…and with the rule changes coming in.
"I don't think we have to change too much."
See all the best shots from this morning's session - https://t.co/EpNrfLUvoR

: @CameronEGrimes pic.twitter.com/id0LBDKMz5

— Richmond FC (@Richmond_FC) January 31, 2019