Silky, young midfielder Kodi Jacques is now an AFLW footballer, after being added to Richmond's inaugural list this week.
The 18-year-old has been a consistent performer for the VFLW Tigers this season, averaging 10 disposals and five tackles across 11 games.
VIDEO Hear from Kodi Jacques after signing as an AFLW Tiger
After putting in the hard yards over her first year in the Yellow and Black, Jacques said it felt "absolutely amazing" to have turned her dream into a reality.
"(Playing football) is all I ever wanted to do…as a young kid, I was two years old and had a footy in my hand," Jacques said.
"I've been working pretty hard these last couple of years since (AFLW) become a factor."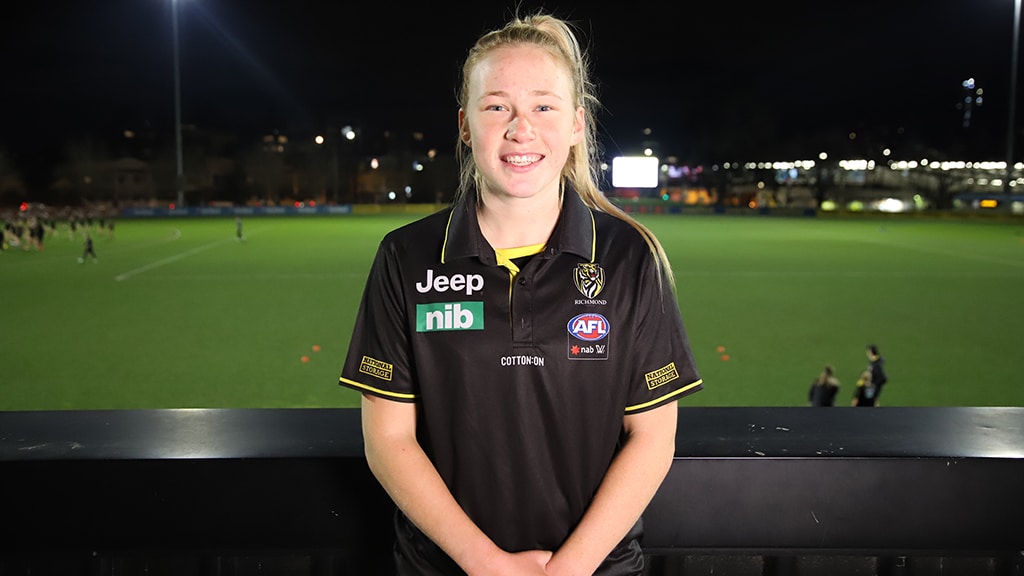 When Jacques first decided to give competitive football a go, it was obvious the teenager had a knack for the sport.
So much so, that she skipped local level entirely and started straight in the TAC Cup with the Bendigo Pioneers before joining local side Bendigo Thunder.
"I kind of did it the opposite way around but it all worked out in the end," the Vic Country representative said.
"My parents always said when I was younger that I always had the natural ability to play football."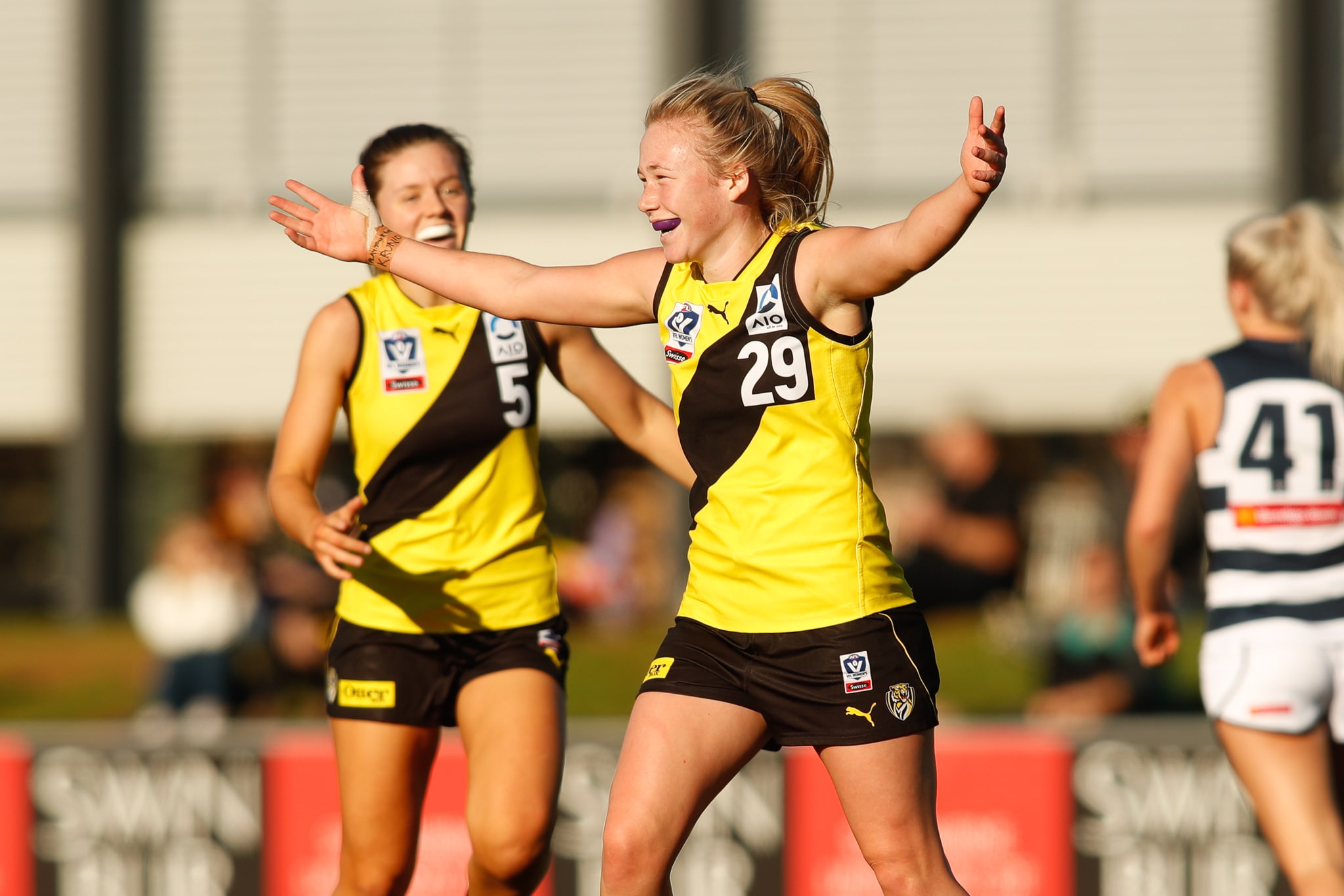 The Bendigo local's Tigerland journey began late last year when she attended a Richmond Women's Come and Try Day in Shepparton.
The talent day proved a fruitful exercise for the Tigers' recruiters with Jacques' close friend from Bendigo, Grace Campbell, who she brought along to the session, also now on the inaugural Richmond AFLW list.
"Bendigo is an amazing community and they always get around us when something big like this happens…I can't wait to play (AFLW) with Grace," Jacques said.
Jacques, a former netballer, considers her kicking and defensive pressure the top traits she'll bring to Richmond's inaugural AFLW side.
She was surrounded by her Tiger teammates at a VFLW training session when she learnt of her selection, a moment she will forever cherish.
"It was absolutely amazing to have all the girls around me for that moment," Jacques said.
"They mean the world to me, I absolutely love this Club and I love the girls as well."
 

 

 

View this post on Instagram
Richmond Head of Women's Football, Kate Sheahan, said Jacques had worked extremely hard to get to the point of being offered an AFLW contract.

"Kodi has matured immensely since she first joined our program last year, she has a lot of natural ability, but it has been her willingness to work that has helped her thrive," Sheahan said.
MEMBERSHIP Become one of the Club's first inaugural Women's Football Foundation members
"She has dedicated herself to being a committed, dependable team player. Everyone's journey to the big league takes a different path and Kodi's has been a rewarding one.

"We can't wait to watch her continue to develop as she enters into a semi-professional regime, it's a very exciting time for her and everyone at our Club."
Jacques is the seventh and final Open Age VFLW elevation for the Tigers, with the remaining 14 spots on the list to be made up of NAB AFLW Draft and Rookie selections.
Richmond inaugural AFLW players for 2020:
Katie Brennan
Phoebe Monahan
Iilish Ross
Maddy Brancatisano
Christina Bernardi
Sabrina Frederick
Monique Conti
Hannah Burchell
Courtney Wakefield
Tayla Stahl
Alice Edmonds
Grace Campbell
Rebecca Miller
Akec Makur Chuot
Gabby Seymour (rookie)
Kodi Jacques