Richmond's Wheelchair Football Team has overcome two early-season losses to claim their inaugural Robert Rose Cup as Victorian Wheelchair Football League premiers.
The Tigers, who fell one step short last season with a Grand Final loss to Collingwood, came out firing in the 2019 edition, to slam on four first-quarter goals to the Magpies' one, eventually winning 9.7 (61) to 7.5 (47).
FINALS Visit the 2019 Finals Hub for all the details on Richmond's qualifying final against Brisbane
Vincent Naidu was everywhere, scoring three majors including a long-range effort that set the Richmond crowd alight.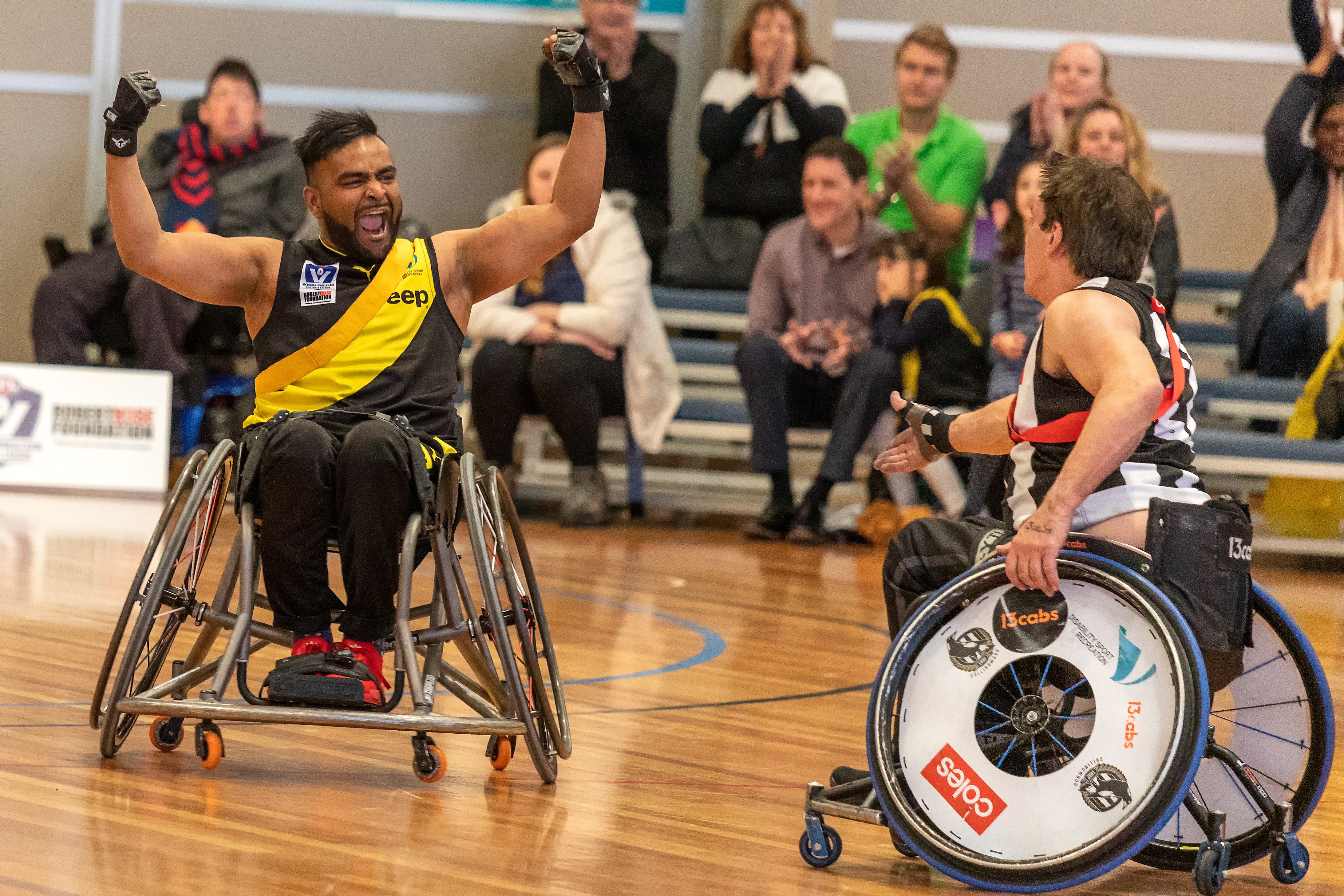 But the second term didn't go to plan, as Collingwood quickly diminished Richmond's 19-point buffer with three goals in six minutes.
Tim Nield, who was fantastic all day in defence, was able to stem the flow with repeat intercept marks, but Richmond went into half-time seven points down.
Needing a spark after the break, Nield was again involved, weaving a beautiful pass to Chris Henderson, who was the eventual Robert Rose Medalist for best on ground.
Henderson marked strongly on the lead and slotted through the Tigers' first major since the seven-minute mark of the first term.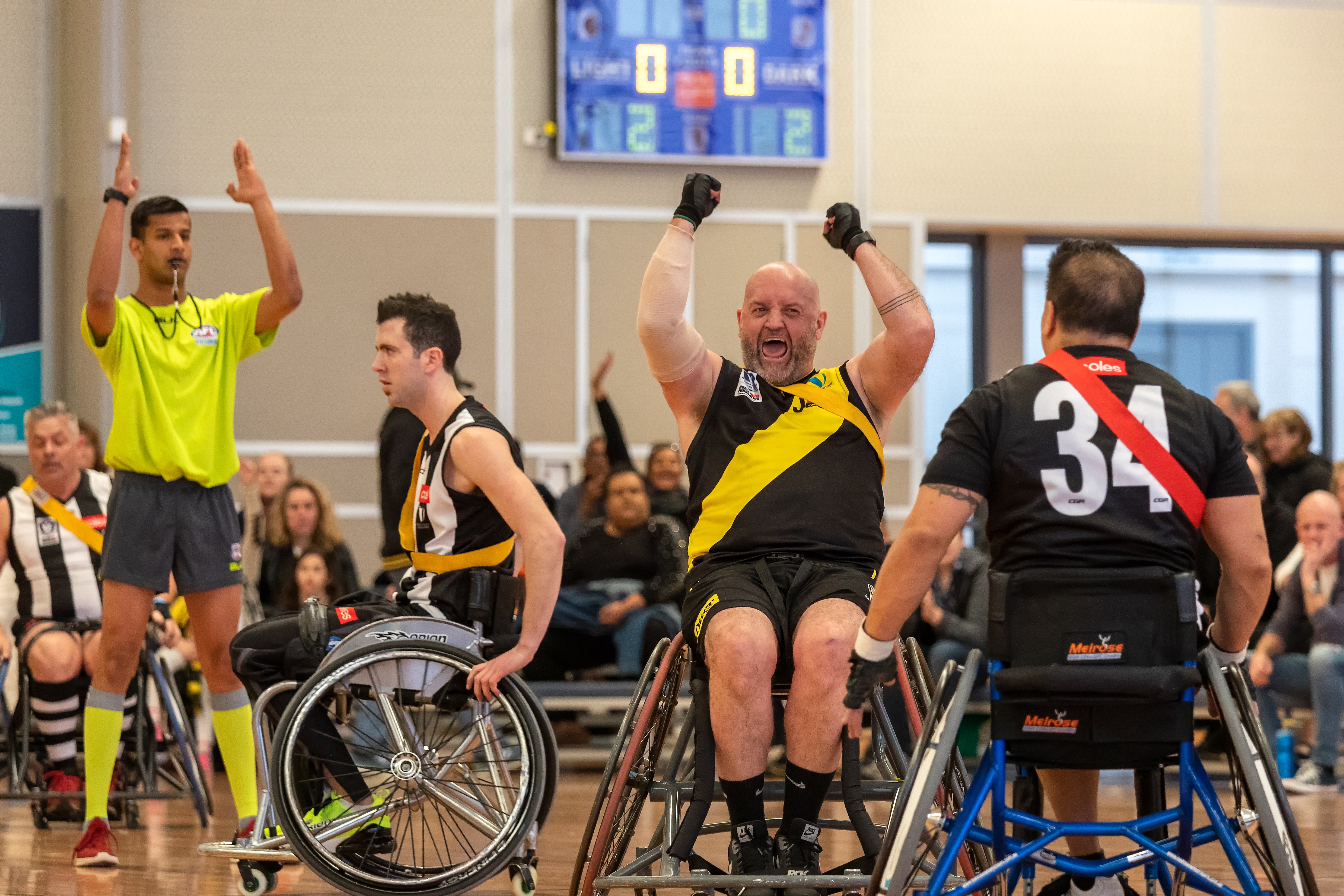 As the Grand Final intensity turned up, Naidu won a contested ball and it spilt out to Nield, who again hit up Henderson, who from range put the Tigers back in front.
His third goal had the Boroondara Sports Complex buzzing, as the Tigers went into three-quarter time one goal in front.
The elusive Naidu slipped out the back to score the first goal of the final quarter, but Collingwood's Brett Newman instantly responded, getting on the end of a brilliant long pass.
Again, the Tigers' star forward pair, Naidu and Henderson, wreaked havoc for Collingwood. Naidu, with incredible speed, intercepted a Collingwood pass and put the football on a platter for Henderson.
Henderson made no mistake with his set-shot and Richmond opened up a 13-point lead with just six minutes to play.
The game was then almost put to bed, as ruckman Nathan Wilburn spiked the centre clearance to Henderson, who whipped the ball around his body on his non-preferred hand. But it trickled into the post.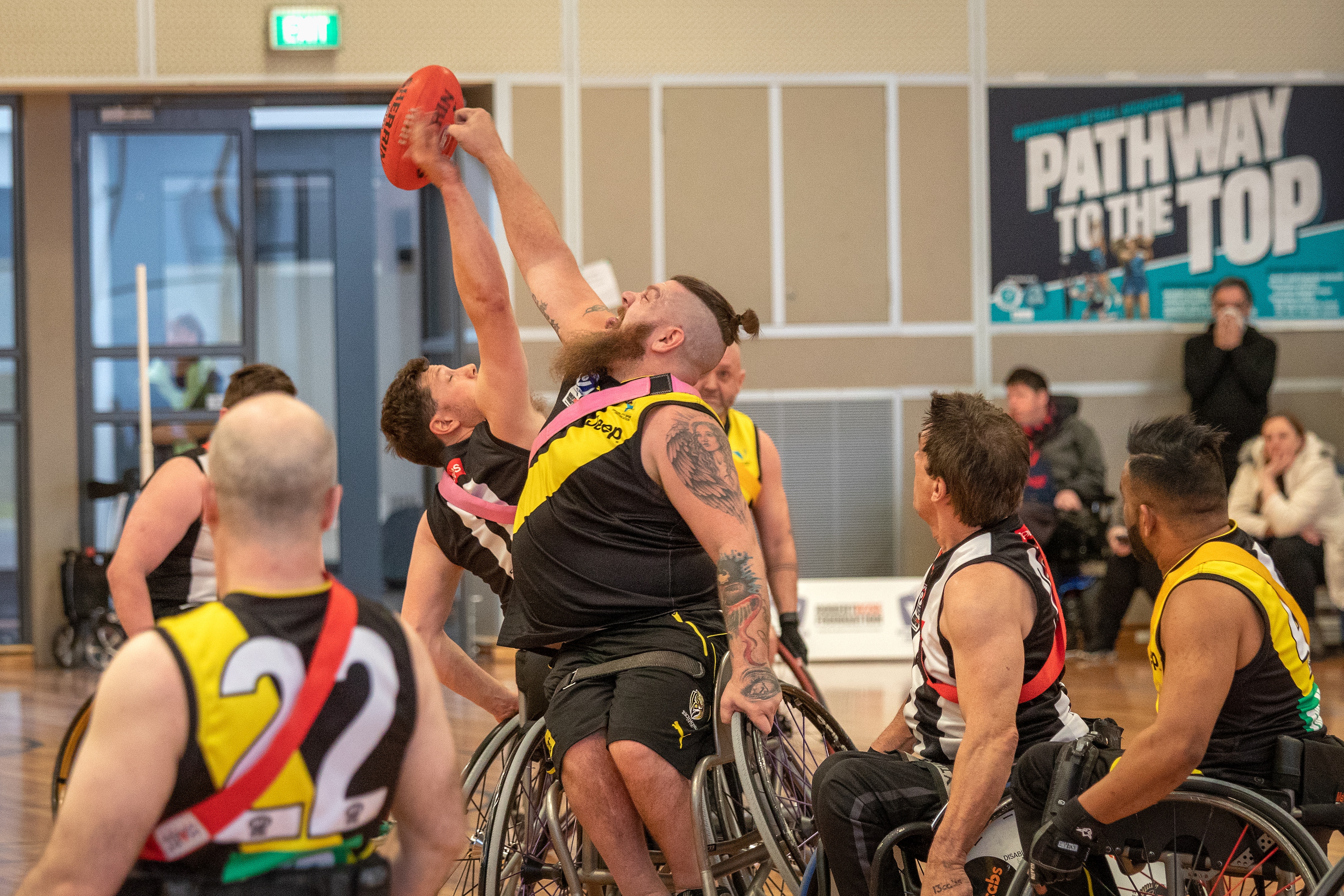 The stadium let out a collective sigh as the Magpies then moved the ball forward to get the margin back to just eight points.
Tough nut captain-coach Matt Morris was knocked from his chair in a heavy collision with two opponents but stayed on the court for the frenetic final stages.
Fittingly, it was Henderson who scored the sealer, with the Tigers' leading goal-scorer securing a 14-point win.
View this post on Instagram
Speaking post-game, Morris described his emotions as "transcendent", the skipper taken aback by the incredible atmosphere.
"I'm feeling so good, we've worked so hard for this…we've just got on so well this season, (there's been) not one fight amongst us," he said.
"We just said before this game, 'let's do this for each other' and now here we are.
SUPERSTORE Gear up for Finals with the Tigerland Superstore and show your support this September
"There was unfinished business without a doubt, we used last season's loss as motivation without a doubt this week.
"But mostly, we just tried to come into the game pumped and eager to just stick to our structures."
Richmond 4.1 4.3 6.5 9.7 (61)
Collingwood 1.0 5.4 5.5 7.5 (47)
GOALS
Chris Henderson 5, Vincent Naidu 4
Premiership Team
3 Yasmina McGlone (VC)
4 Vincent Naidu
5 Tim Nield (VC)
10 Miranda Charlton
13 Nathan Wilburn
15 Adam Georgelin
18 Chris Henderson
22 Matt Morris (captain/coach)
41 Teisha Shadwell
43 Ben Milton