Richmond's wheelchair football team will take a new look line-up into 2019 as they aim to go one better than last season's Grand Final loss.
Richmond were permitted just two pre-draft selections which they promptly used on vice-captains Yasmina McGlone and Tim Nield.
MEMBERSHIP The Hunt Continues in 2019; join as a member today
Following the draft, Captain Matt Morris, Adam Georgelin and Nathan Wilburn also remained at the Club.
The 10-round competition will kick off on May 12 with Essendon, Hawthorn, Collingwood, St Kilda and the Tigers again the teams involved.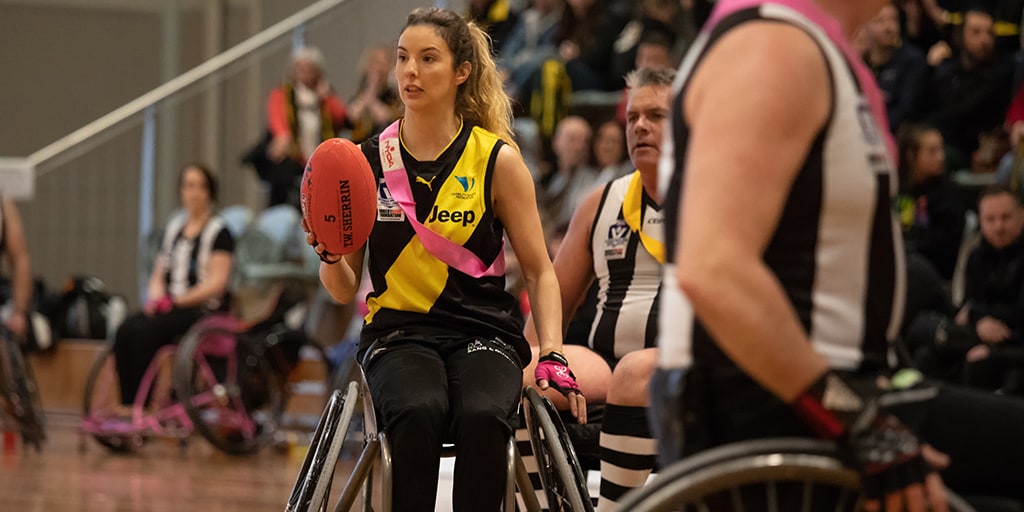 Richmond will face Essendon in a Dreamtime clash on May 26 which will shape as a marquee match. The VWFL team, like their AFL counterparts, will wear a special Indigenous jumper.
The game will take place on May 26, a day after Dreamtime at the 'G.
Among the Tigers' new draftees is youngster Teisha Shadwell, who is in the mix for a spot in Australia's Paralympic basketball team.
Shadwell was a star able-bodied basketballer before a serious foot injury.
Ben Milton, Chris Henderson, Vincent Naidu and Miranda Charlton (able-bodied) have also been added to Richmond's squad for 2019.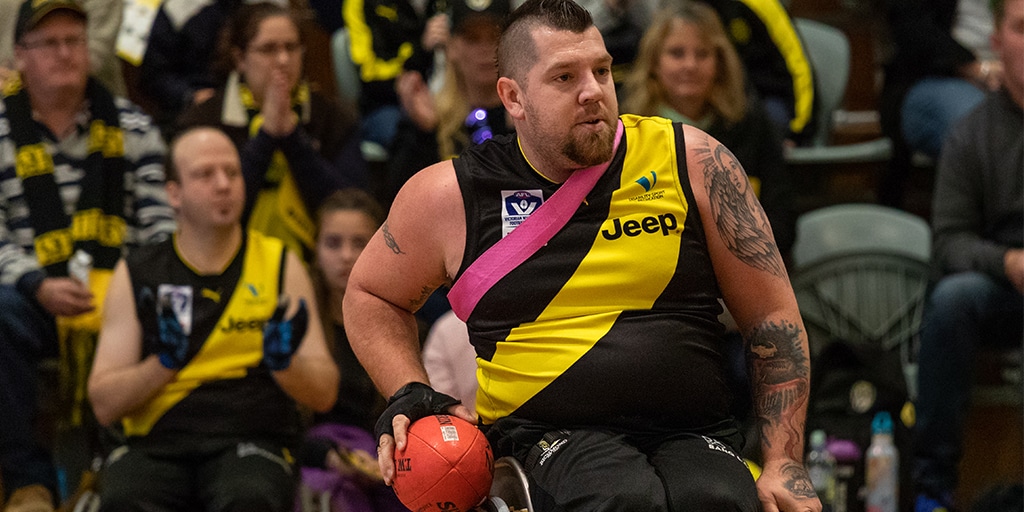 Richmond Football Club Diversity and Inclusion Coordinator, Rana Hussain, said that the Club's main aim remained to provide opportunities for people with a disability to play sport and compete.
BROWSE Find a 2019 membership package suited to you
"(But) there's no doubt we also would love to win," she added.
"We had such a great season last year and although we missed out on the silverware, being able to see the changes in the players' lives and what it meant to them to be able to play and be part of the Richmond brand was amazing."
Richmond's 2019 Robert Rose Foundation VWFL team:
Teish Shadwell – Wheelchair Basketball Australian representative. Known for speed, agility and wheelchair skills.
Tim Nield – Great knowledge of the game and ability to make smart decisions under pressure. Can play both ends and is an excellent leader.
Matt Morris - Strong defender that understands the game well. Will captain the team again in 2019.
Miranda Charlton - Tall forward recruited from Essendon, also plays basketball in the Big V League.
Ben Milton - Dedicated young player also recruited from Essendon, looms as a handy forward option.
Yasmina McGlone - Exceptional defender, claimed last season's best and fairest. Was selected in the 2018 All Australian team and is part of the leadership team.
Vincent Naidu - Speedy utility recruited from St Kilda, was new to the game last year.
Adam Georgelin - Mid-season edition to Richmond last season, versatile player capable of taking a strong mark.
Chris Henderson - First time VWFL player that comes with an expansive skill set. Chris played senior football in the WAFL.
Nathan Wilburn - Experienced campaigner, fast and agile with a powerful handball. One of the competition's best players.