In our next edition of Our Stripes, co-hosts, Richmond's Diversity and Inclusion coordinator, Rana Hussain, and Richmond's Multimedia Executive, Tiffany Cherry talk with Richmond defender, Bachar Houli.
In this conversation, the first practicing Muslim to win an AFL premiership opens up about his faith, his journey to acceptance, and the growth of the Bachar Houli Foundation, which now includes programs for boys and girls.
MANY CULTURES Celebrate the Many Cultures that make up our 'One Tiger Army' at the Round 17 match against GWS
Tune in to Our Stripes – a Richmond Football Club podcast, celebrating the many and varied cultures and communities of our club that make up our famous strip, the mighty Yellow and Black. Hear personal insights into the broader diversity of our Richmond community and share a laugh with some of your favourite Tigers.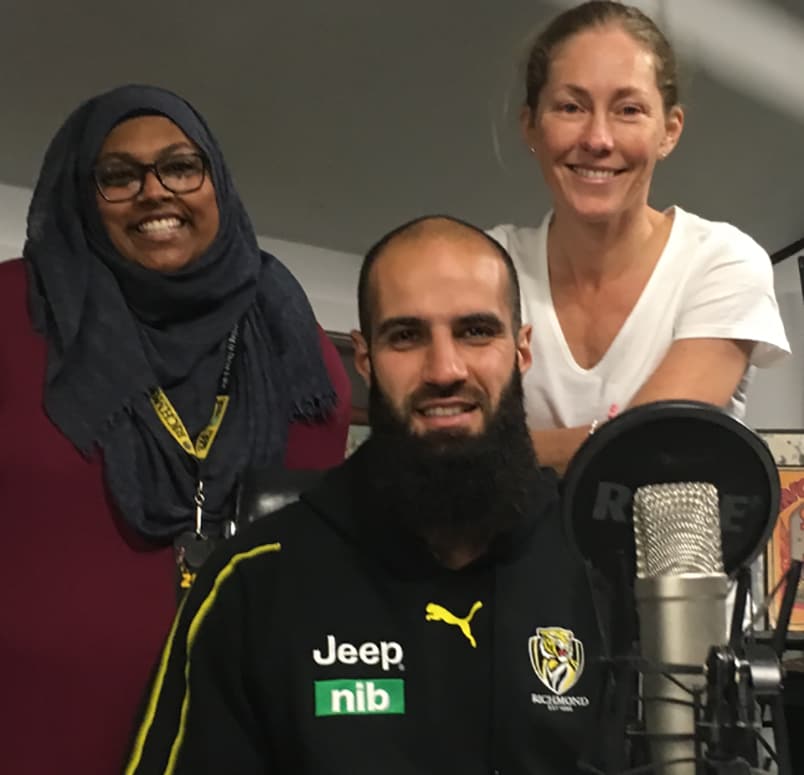 To listen to this episode of Our Stripes, click on the video player above or audio file below...
Find Our Stripes on Apple Podcasts, Google Podcasts or Spotify