In our next edition of Our Stripes, co-hosts, Richmond's Diversity and Inclusion coordinator, Rana Hussain, and Richmond's Multimedia Executive, Tiffany Cherry talk with Richmond VWFL players Yasmina McGlone and Teisha Shadwell.
In this conversation the group talk about Yasmina and Teisha's journey to wheelchair sports and overcoming adversity. The pair discuss what playing sport has brought to their lives and the challenges that come with living with a disability.
GUERNSEY Learn more about Richmond's 2019 Dreamtime Guernsey designed by Daniel Rioli and his parents
Tune in to Our Stripes – a Richmond Football Club podcast, celebrating the many and varied cultures and communities of our club that make up our famous strip, the mighty Yellow and Black. Hear personal insights into the broader diversity of our Richmond community and share a laugh with some of your favourite Tigers.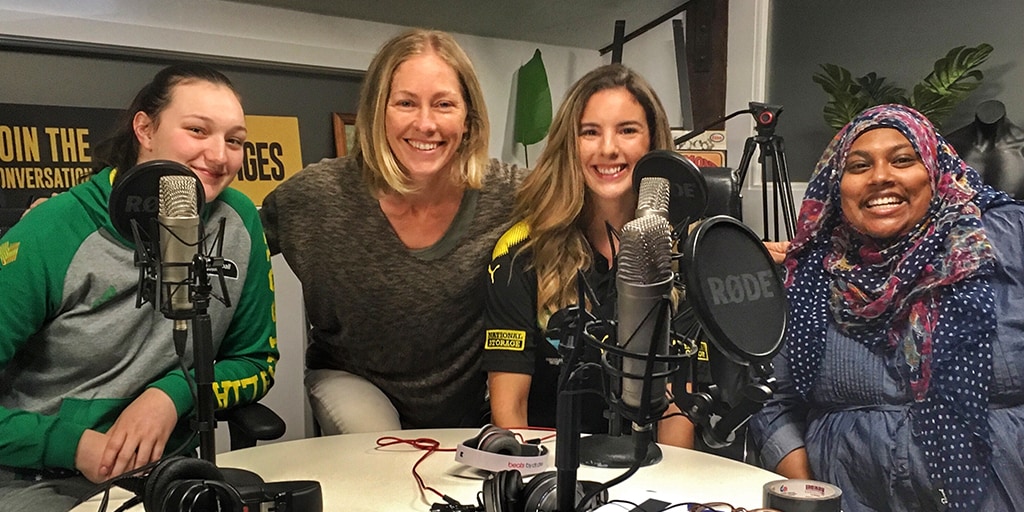 To listen to this episode of Our Stripes, click on the video player above or audio file below...
Find Our Stripes on Apple Podcasts, Google Podcasts or Spotify