Courtney Wakefield admits it doesn't sound real, but she is now an AFLW footballer.
The 32-year-old received the news this week that she was to become the ninth AFLW Tiger from Richmond Head of Women's Football Operations, Kate Sheahan.
MEMBERSHIP Become one of the Club's first inaugural Women's Football Foundation members
"It is a dream come true, a dream that probably started when I was in Under 11s, I didn't think it was an opportunity I was ever going to get," Wakefield said.
"It was always very distant; I was just trying to focus on little milestones at the time, starting at that first training session, which was just a try-out day.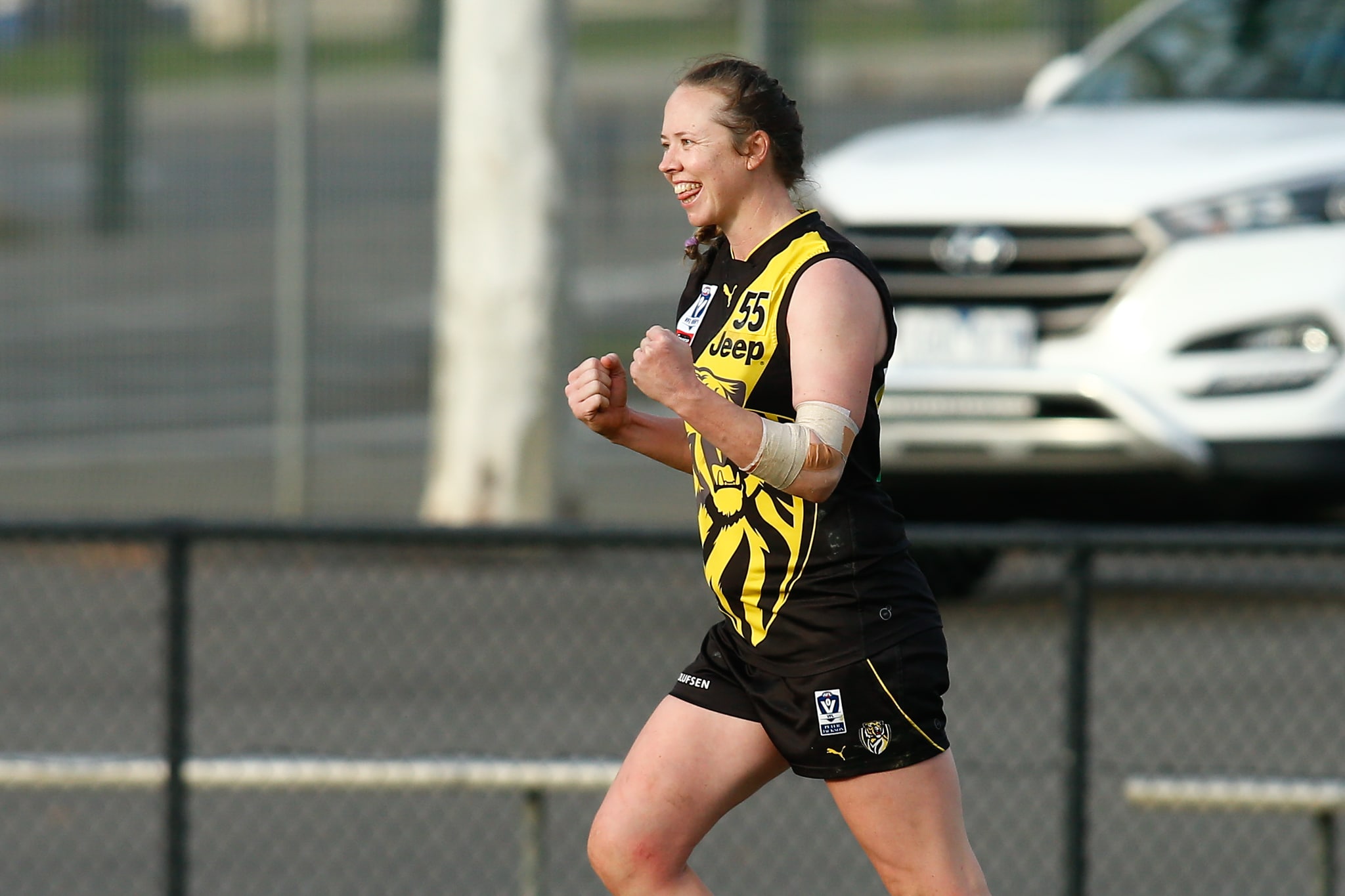 "Next was making the VFLW list, then playing VFLW was another big thing to tick off. After getting through the season (last year) I guess I set the bar a little higher."
The mother of two is the first VFLW Tiger to graduate to the Club's AFLW team, an honour she will share with her entire family.
"There's certainly more than just me involved - there's my husband (Tom), two kids (Til, 4, and Sid, 18 months) and the wider family, my parents, and my older sister Erin," she said.
"It's very exciting, I'm not just excited for me, I'm excited for everyone involved because it's been a fair old slog."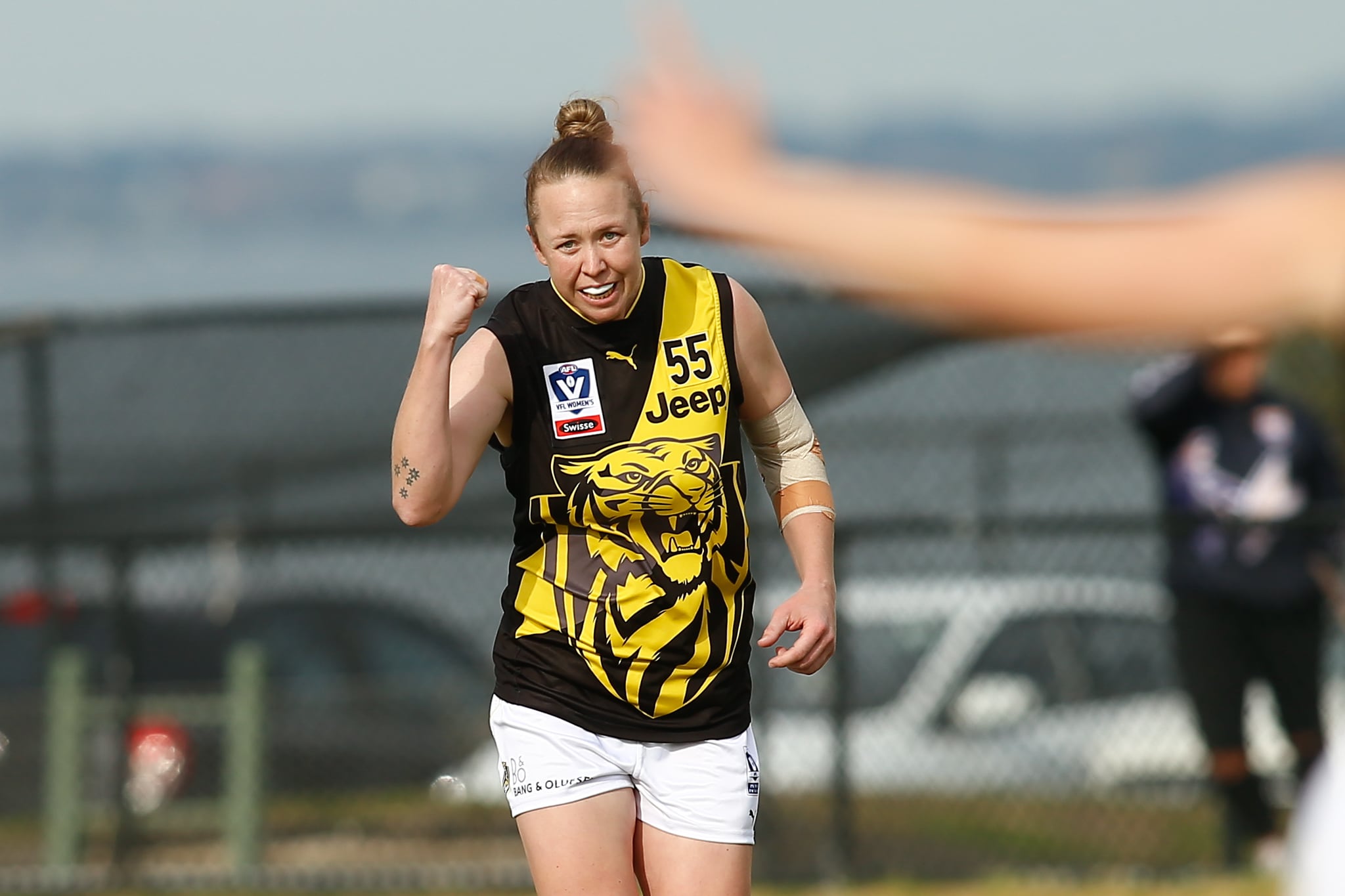 Wakefield said her daughter was starting to understand football, but not that her mother was an elite-level player just yet.
"She loves the Tigers and one day she wants to play like mummy does, which is really special for me," she said.
"My main aim now is that once the kids are old enough, they understand how important they were in this journey for me, and I think they will."
The Wakefields will "bring the country to the city" this summer, with plans to temporarily relocate from the family farm, one hour north of Mildura, to Melbourne for the AFLW season.
100K MEMBERS Don't miss the celebration - secure your seat for Round 9 v Hawthorn
For now, though, Wakefield has her eyes firmly set on the VFLW season. 
"It's great that I've been able to tick that box (making the AFLW list), but my main interest is still very much the VFLW, we have a long and exciting season ahead of us," she said.
"We don't want to get too far ahead of ourselves, but I believe we didn't score against Darebin last year, so to come out and win by 35 points in round one is very exciting."