Richmond fans will get an extra footy fix this Sunday when the VFL Tigers face the Northern Blues in the opening match of a double header at the MCG.
The two sides will meet at 11.50am, ahead of Richmond's Round 21 match against Carlton at 3.20pm.
ROUND 21 Upgrade to a reserved seat or buy your tickets at ticketek.com.au
Tall forward Callum Moore will make his long-awaited return after 13 weeks on the sidelines with an ankle injury.
The ladder-leading Tigers will also be buoyed by the return of livewire forward Daniel Butler, who comes back into Richmond VFL's line-up after a week in the senior side.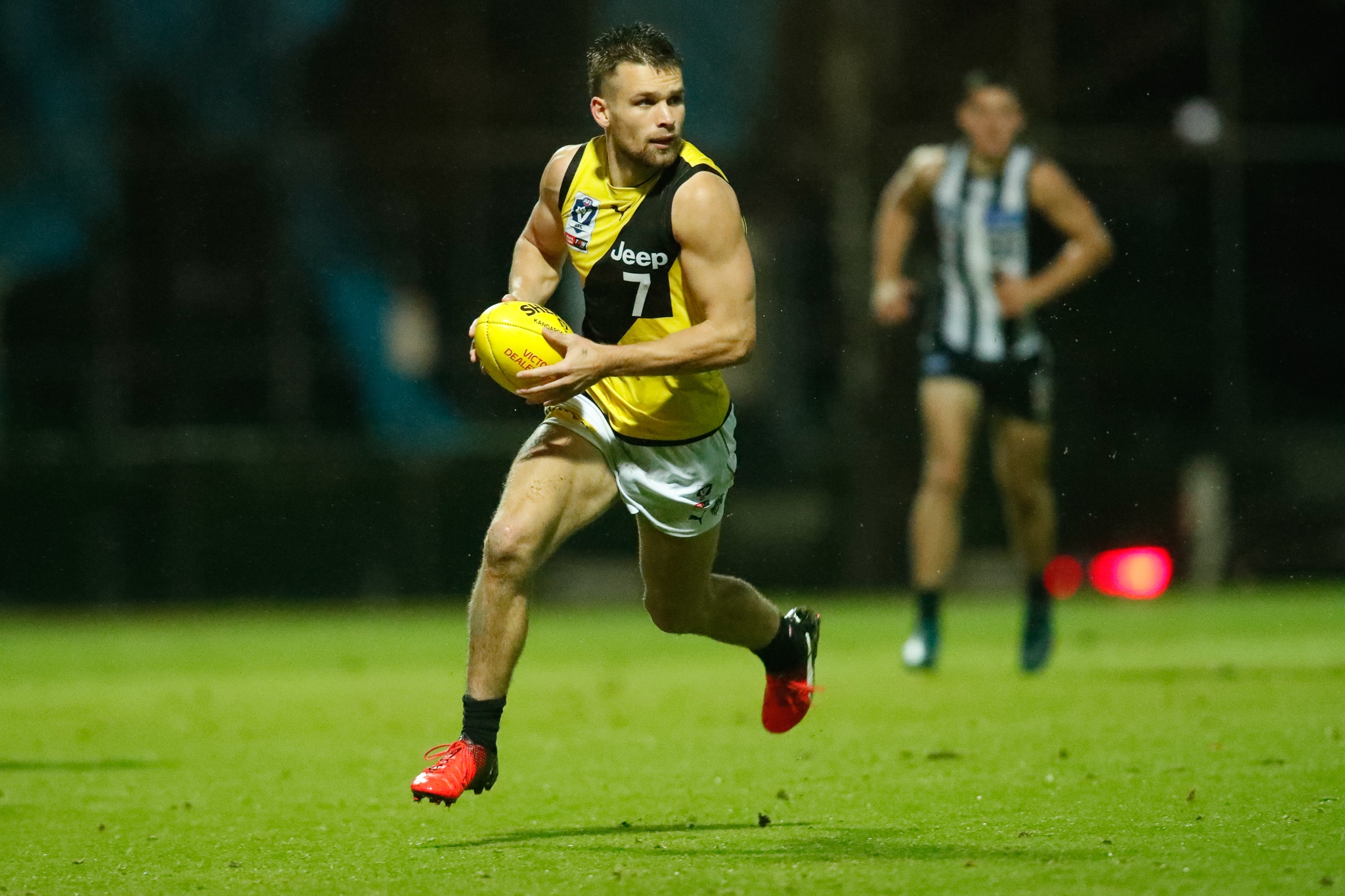 Tom Silvestro, Charlie Thompson and Lachlan Street have also been named in the extended squad of 30.
All patrons attending the VFL curtain raiser will require a valid AFL event ticket or valid game day membership to gain entry.
The MCG Gates 1, 3 and 6 will open at 11.30am, as well as MCC and AFL reserve sections.
DONATE NOW Donate to the Alannah & Madeline Foundation and help stop online bullying
The match will be broadcast live on Channel 7 from 11.30am.
Live updates will also be available via the Richmond VFL Instagram and Twitter accounts.
VFL Round 19
Richmond v Northern Blues
Saturday, August 11, 11.50am
MCG
B: 43. D. Eggmolesse-Smith, 42. R. Garthwaite, 33. K. Mcintosh
HB: 45. P. Naish, 38. N. Balta, 44. S. Stack
C: 37. C. Menadue, 27. J. Ross, 50. M. Pickett
HF: 39. J. Aarts, 46. B. Miller, 21. J. Townsend
F: 36. C. Moore, 31. O. Markov, 28. F. Turner
R: 40. C. Coleman-Jones, 26. R. Collier-Dawkins, 32. L. English
Int: 54. J. Ballard, 53. H. Beasley, 7. D. Butler, 78. D. Coffield, 56. B. Grewar,
58. C. Harris, 51. S. Morris, 64. T. Silvestro, 55. L. Street, 60. C. Thompson, 16. M. Weller
23P: 71. N. Baltas
View this post on Instagram