Just one game for premiership points ago, Tayla Stahl was playing for Bass Coast in Division Two of the South Eastern Women's Football League.

Now, she is a Richmond AFLW listed player.
MEMBERSHIP Become one of the Club's first inaugural Women's Football Foundation members
Stahl's stunning rise to become the Tigers' 10th AFLW signing is a result of a goal kicking run that includes 67 majors from just 15 games.
Put simply, her form has been too good to ignore.
Stahl, 24, was recruited to the Club's VFLW program after a year of footy that brought with it; a premiership, league goal kicking award and the SEWFL Division 2 league best and fairest.
She then started 2019 with six goals on VFLW debut in the Tigers' Round 1 win over Darebin.
The Richmond AFLW list managers had seen enough.
Quick, clean and evasive, Stahl was a latecomer to the game, having crossed over from netball where she had previously been a member of the Victorian under 18s team.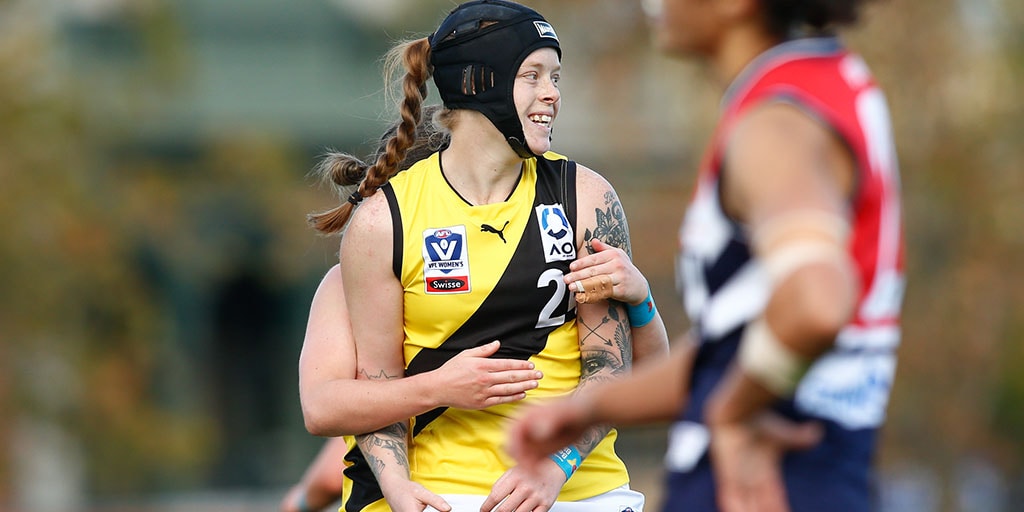 "I took up football to challenge myself," she said.

"I've always loved it and been around it, so when there was an opportunity to play, I got started, I never would have thought I'd end up at Richmond.
"I have been so happy with the Club and everyone has been really good to me."
Stahl is the second player elevated from the Richmond VFLW program straight onto its AFLW list.
Under expansion rules, the Tigers have until August to continue elevating players with a maximum of seven allowed.
The VFLW Tigers will be in action this Saturday at the Swinburne from 12pm.
BROWSE Find a 2019 membership package suited to you
 

 

 

View this post on Instagram
Richmond AFLW List for 2020:
Katie Brennan
Phoebe Monahan
Iilish Ross
Maddy Brancatisano
Christina Bernardi
Sabrina Frederick
Monique Conti
Hannah Burchell
Courtney Wakefield
Tayla Stahl