Jack Titus holds Richmond's all-time goalkicking record of 970 goals, which he set in a wonderful 294-game league football career from 1926-1943.
Titus was the Tigers' leading goalkicker 11 times, won the Club's Best and Fairest award in 1941, and represented Victoria on 14 occasions.
MEMBERSHIP The Hunt Continues in 2019; join as a member today
He headed the league goalkicking in 1940 with 100 goals, which was a record for a Richmond player that stood for 40 years, until Michael Roach kicked 112 in 1980.
Another long-standing record Titus held was for most consecutive games in the competition – 202 in all, from 1933-1943. That record lasted until 1996, when it was broken by Melbourne ruckman Jim Stynes.
Although Titus was only 177cm tall and weighed just 70kg, that small, light frame certainly didn't prevent 'Skinny', as he was affectionately known, from putting his remarkable stamp on the game as a full-forward.
What Titus lacked in size, he more than made up for in courage, speed and skill. Despite being constantly buffeted by bigger opponents, Titus almost always managed to beat them.
He had strong hands and a great spring for his size, which enabled him to consistently take spectacular marks. To cap it all off, he was a deadly accurate kick for goal.
Richmond recruited Titus from Victorian country club Castlemaine and he started his career at Tigerland with the Cubs, which was the Club's reserve-grade team back then.
Initially, he played at centre half-back, centre half-forward, wing and half-forward, before carving his niche so superbly at full-forward.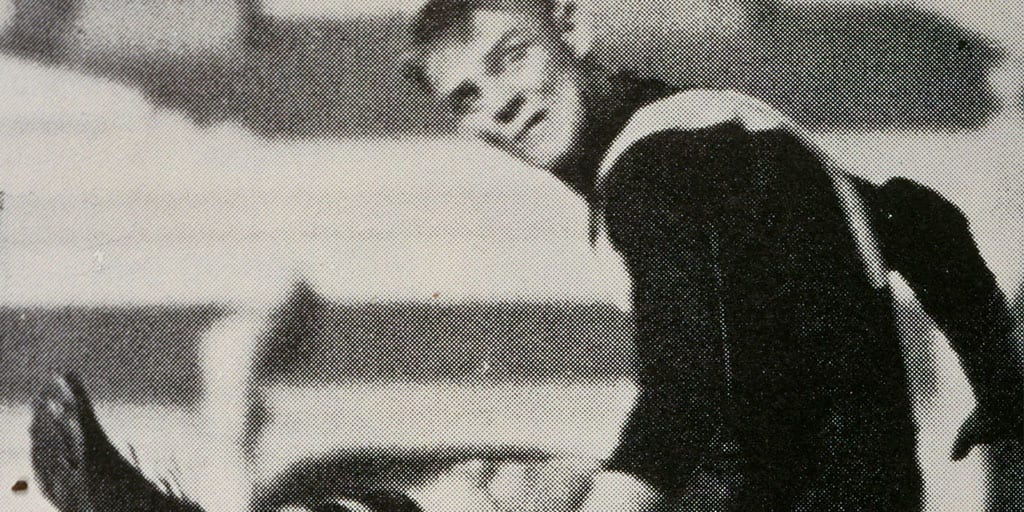 "They call him 'Skinny' down Richmond way, but if he is thin, he is of whipcord," Bentley said.
"Out on the field he is as elusive as they come – a clever, cunning mark, a deadly kick, and a man with an aggravating habit of turning up smiling just where he shouldn't be.
"During his 14 years at Richmond he has taken a tremendous number of hard knocks, but he survives and maintains his form in an amazing manner . . .
"There is no better forward in the game than Jack. Some of his work is amazing in its freakishness. He does the most surprising things, and gets away with it.
"He is as game as they come, and is always in the thick of it. When you remember that there is not too much of him physically, his endurance is amazing.
"But, above all else, Jack's greatest quality is his fighting heart and his spirit of good fellowship on the field and in the rooms."
The man regarded as the greatest Tiger of them all, Jack Dyer, also was full of praise for Titus in the same Sporting Globe article, describing him as the best player, pound for pound, that he had ever seen!
"I have seen enough of Jack to know that there isn't a gamer or a cleverer forward in the game than him," Dyer said.
"He is supremely confident. There is, in fact, a very perky ego about Jack. He is irrepressible.
"Titus relies on his judgment in beating opponents. His timing is perfect and his anticipation of the flight of the ball uncanny . . .
"He is as cunning as a fox. Experience has given him a quick and certain estimate of the strength and weakness of opponents. He avoids the strength and exploits the weakness. He is as fast as any man in the game over the first 10 yards, while his dash to the ball is deadly in its certainty. It is no use playing him from behind."
Titus was a pivotal member of Richmond's 1932 and 1934 premiership teams, booting six goals in a magnificent, match-winning Grand Final display against South Melbourne in '34.
His best goal return in a match was 10, which he achieved three times, and he scored five goals or more on 86 occasions.
Following his retirement as a player, Titus served his beloved Tigers extremely well off the field, as a board member, selector, recruiter, and even as fill-in senior coach in 1965.
When Richmond announced its Team of the Century in 1999, Titus was named at full-forward.
BROWSE Find a 2019 membership package suited to you