We continue our special post-season series presenting the thoughts of Richmond's latest premiership heroes on that wonderful one day in September 2019. Today, forward turned wingman Josh Caddy talks about the glorious triumph.
Taking on a new role as a wingman in 2019
"I had a frustrating first half of the year playing as a forward, we had a lot of ups and downs as a team with a lot of injuries and I wasn't in really good form. And then Jack came back into the side and there was him and Lynchy and myself and Dustin (in the forward line). Dimma said, 'mate, we obviously like playing our small forwards and we might have to look for another position for you, there might not be space in the forward line for someone like you. So, we're going to play you up on the wing, and we're unfortunately going to play you in the VFL for a little bit to have a go at that.' It was disappointing to hear first up, obviously every AFL player is here to play AFL not VFL, but I went back and really enjoyed playing those two games in the VFL, obviously the VFL boys went on to win the flag and Craig McRae is a great man, a great coach. So, I had a really enjoyable couple of weeks and was fortunate enough to get back into the side and play the rest of the year up on the wing. And I loved every minute of it. I embraced it, I just wanted to be playing footy, I didn't care where it was…because I felt something special brewing again this year and was pretty lucky to be out there (on Grand Final day)."
Grand Final lead-up
"You expect it to be something really big and then it's actually something really quiet and normal. Probably up until the Friday when you go to the parade and the open training out here (at Tigerland), where the place was full to the brim…The parade is pretty special, it's something we embraced as a group, similar to 2017."
The big game itself
"The shine was shining bright in the first quarter and it was pretty hot early…I was absolutely buggered…I got hit hard a few times, there was a lot of tackling, a lot of pressure. Late in first quarter we kicked that couple of goals and started to create that scoreboard pressure on and then things went pretty well our way."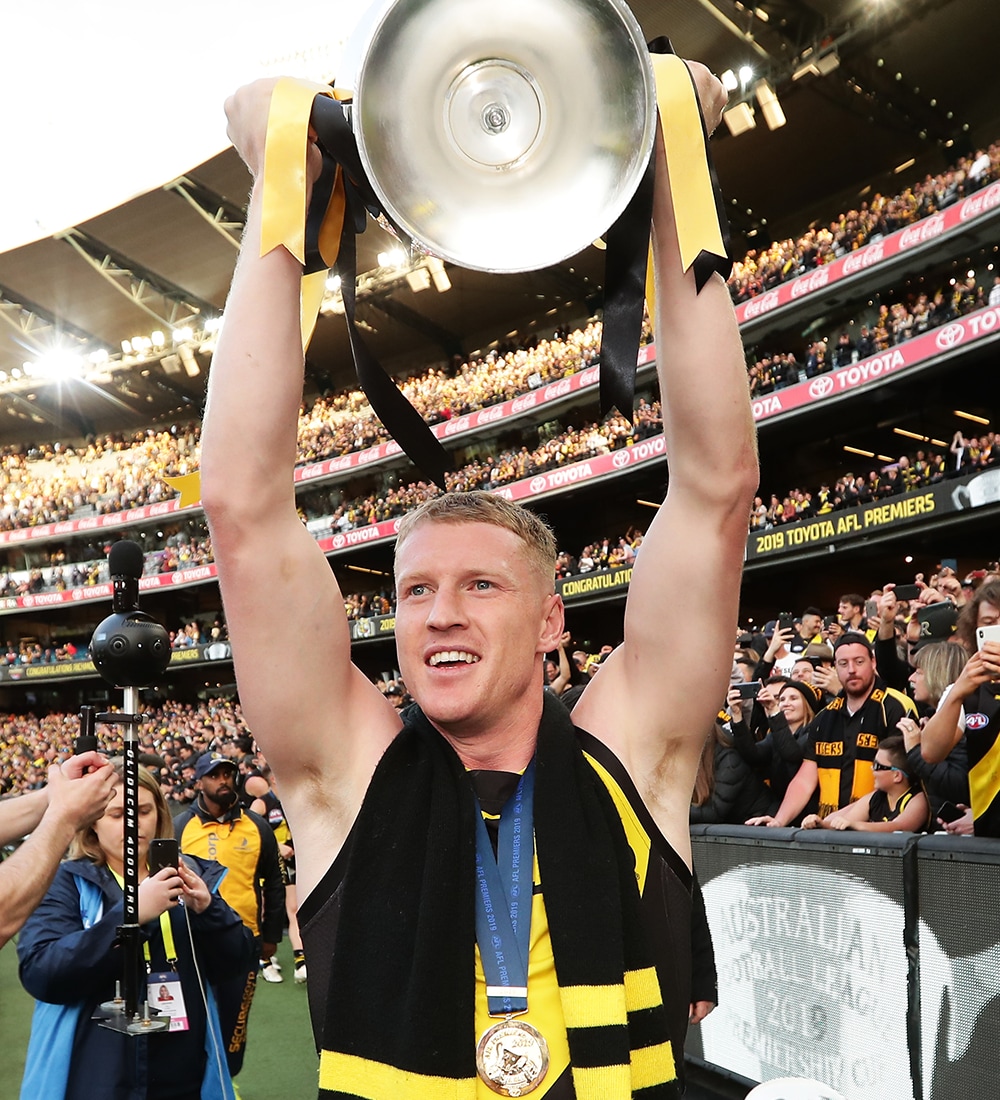 First sense that Richmond had secured the flag
"It's really enjoyable to be able to play a game when – and you never quite let yourself think too far ahead – but you kind of know you're in control of the game and you can enjoy the moment. I said to Shorty (Jayden Short) about halfway through the last quarter, 'you're a premiership player now' and he looked at me and said 'stay concentrated' so that was pretty funny. It was really fun to be out there…It was nice to be able to take it all in and just enjoy it."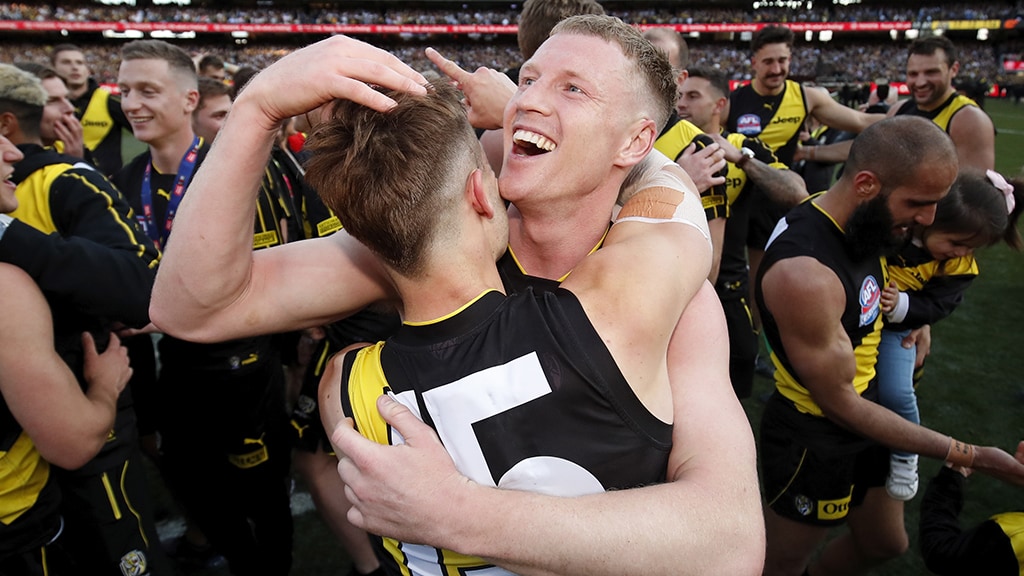 At the final siren
"The ball had just been bounced and I was on the wing, so I sprinted in. Dion (Prestia), Nank (Toby Nankervis), Cotch (Trent Cotchin) and Shedda (Shane Edwards) had already jumped on each other so I jumped on and we had a bit of a stacks on…Next thing, I was cuddling Aartsy (Jake Aarts) on the ground. It was so good to see all the (Richmond listed) boys out there with their jumpers on, it was pretty special."
View this post on Instagram