The VFLW Tigers enjoyed a memorable weekend in Darwin as part of their Round 6 clash against NT Thunder.
Richmond was successful in bringing the four points back to Melbourne, securing a win against a star-studded NT Thunder outfit on Saturday afternoon.
MEMBERSHIP Become one of the Club's first inaugural Women's Football Foundation members
While the win proved to be the pinnacle of the trip, there were plenty of highlights across the three days in the Top End.
Following their arrival in Darwin early Friday morning, the Tigers partook in a final training session as they acclimatised to the Northern Territory heat.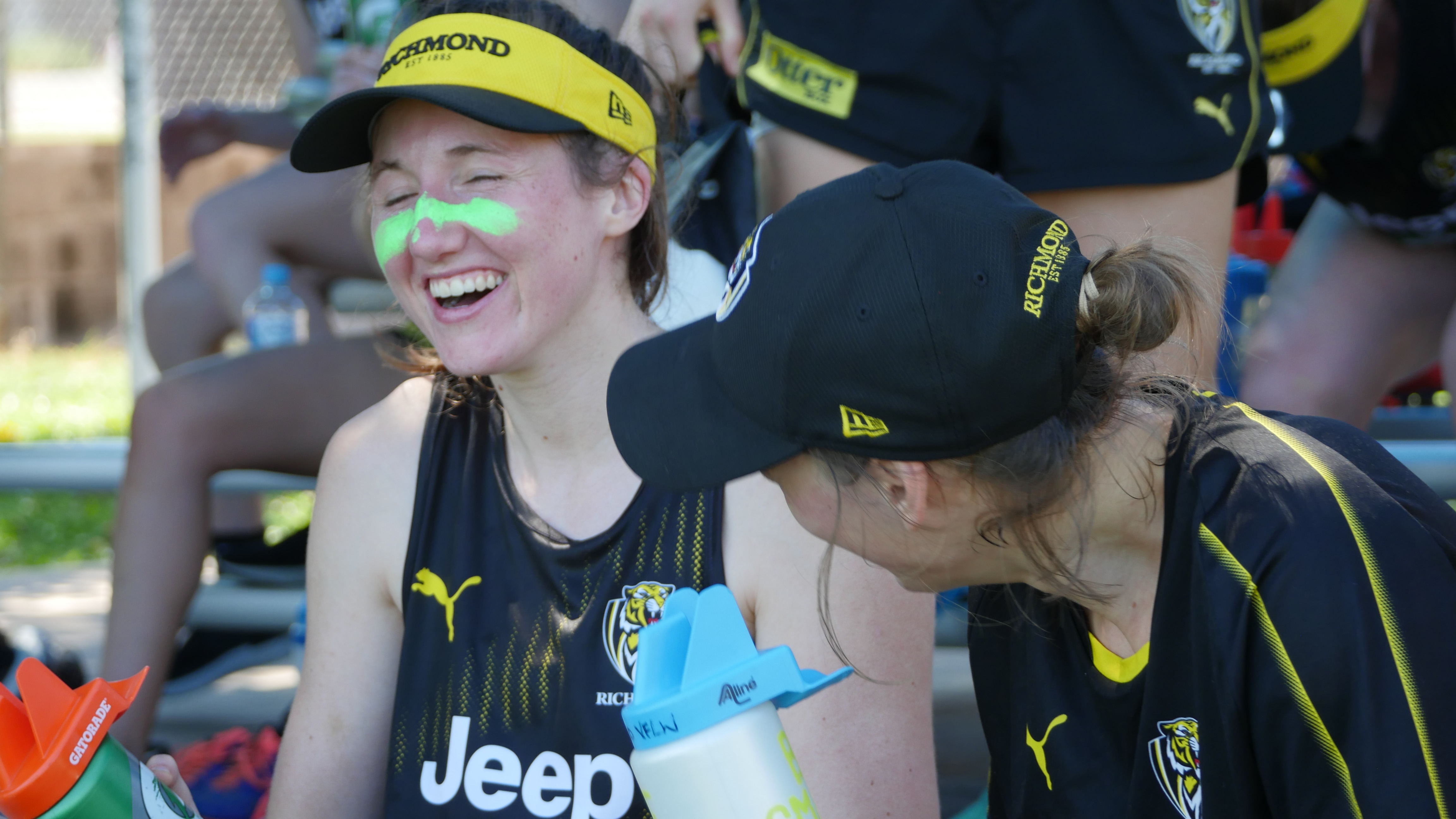 After lunch and recovery was a visit to Mindil Beach for a special Welcome to Country by Uncle Robert Mills and Smoking Ceremony by Joe Raymond of the Larrakia people.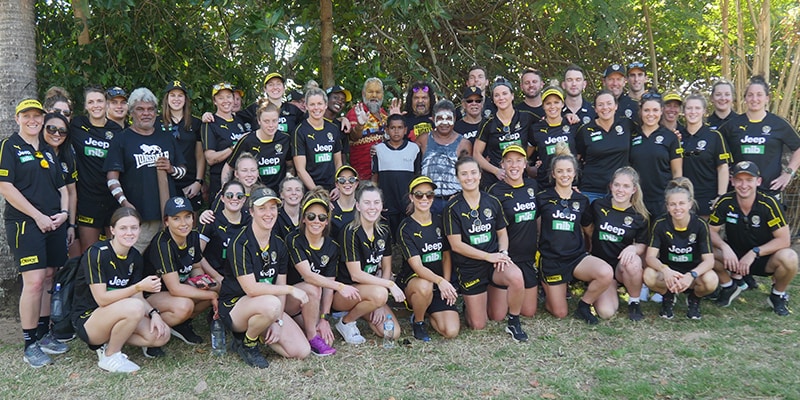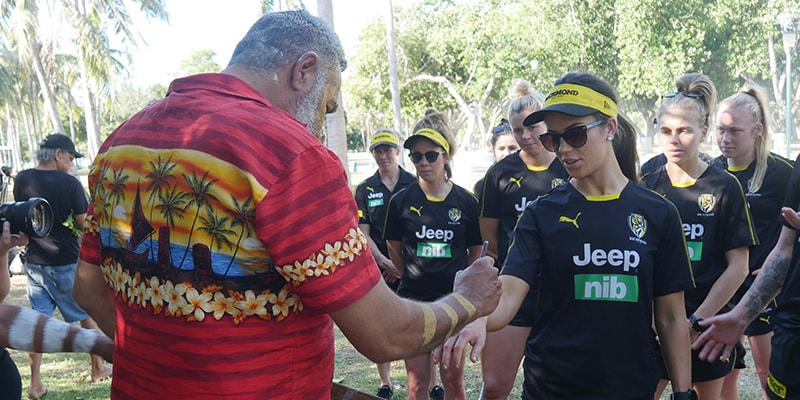 On Sunday, the Tigers spent the afternoon at the Bagot Community, sharing stories and playing football and basketball with the local community.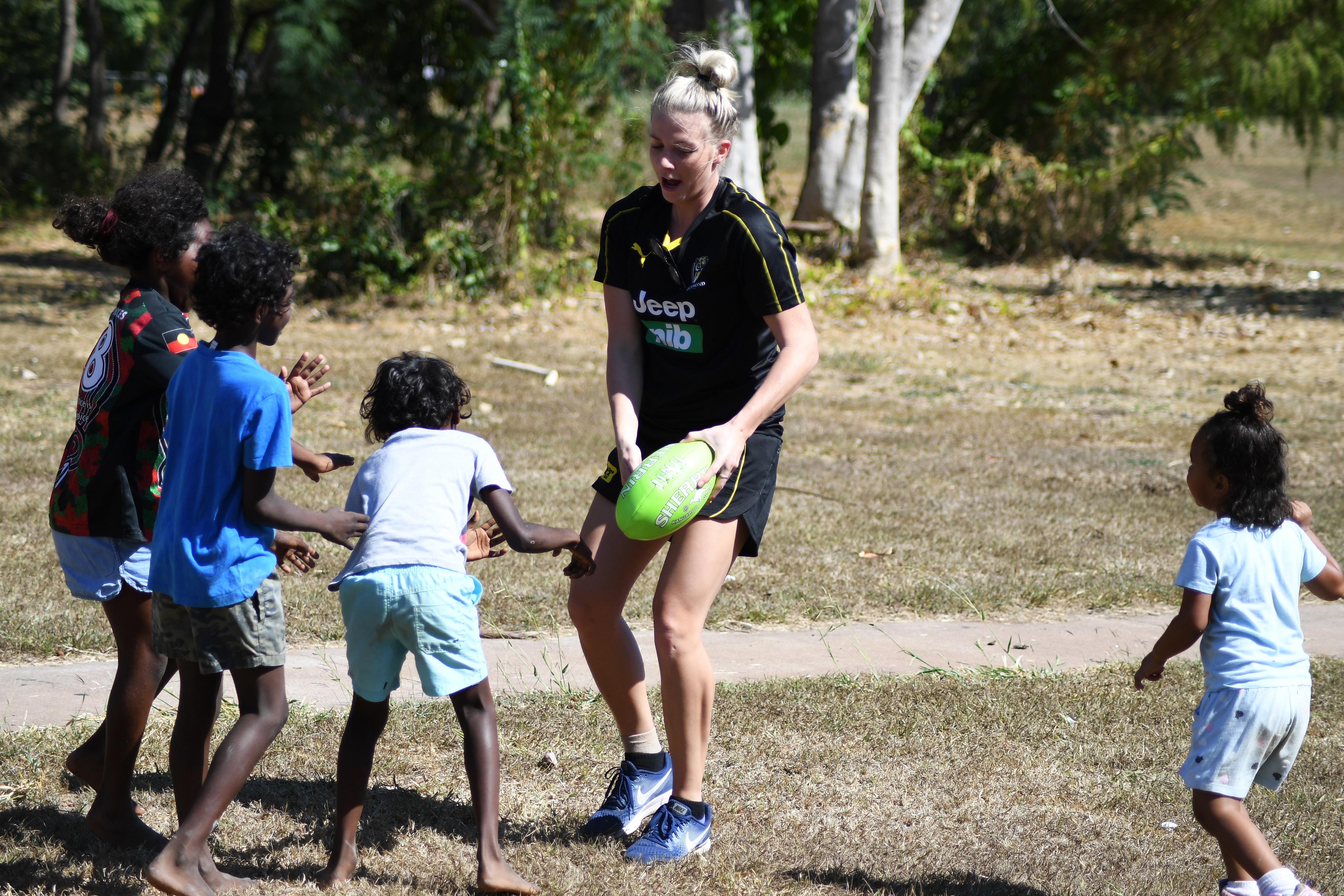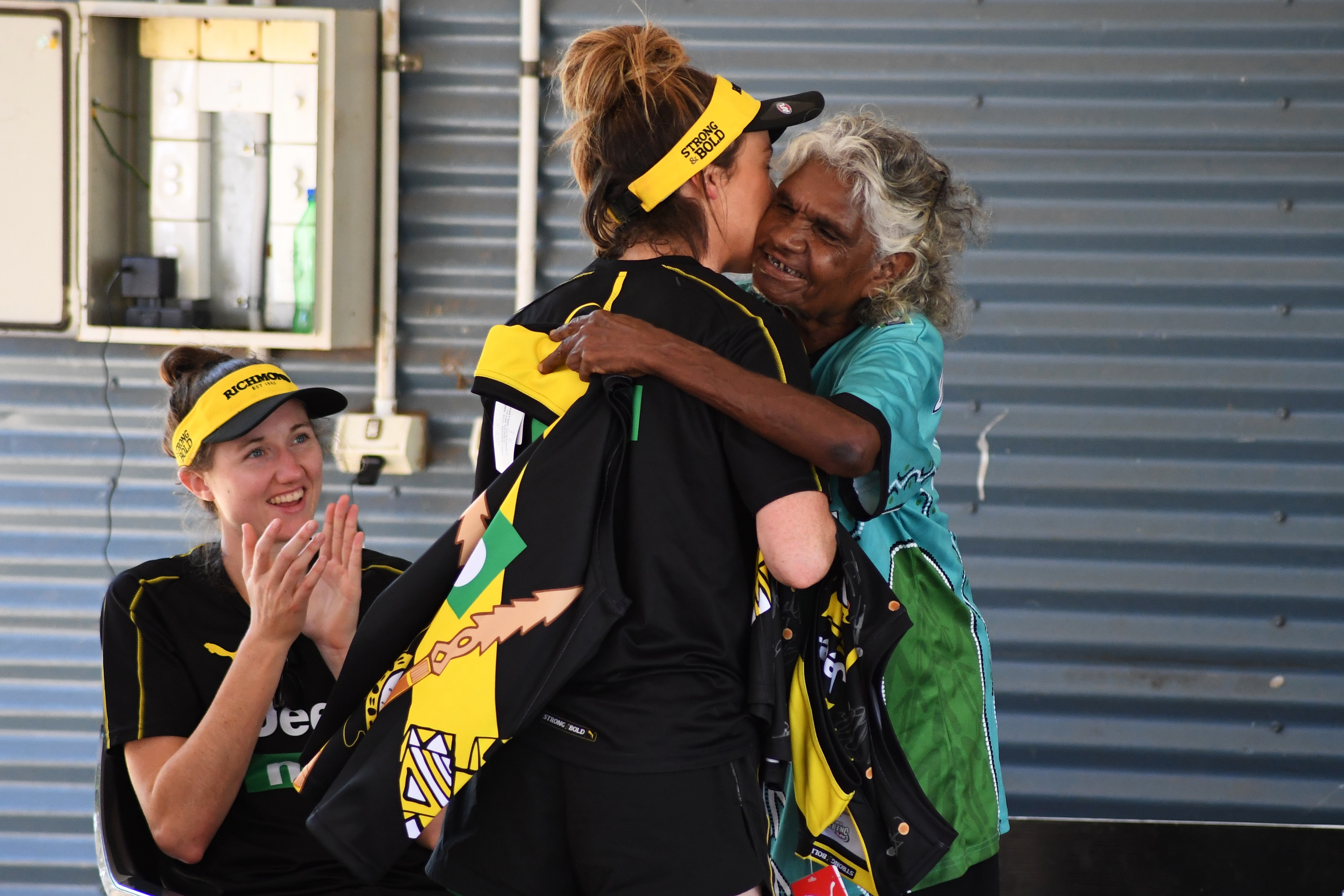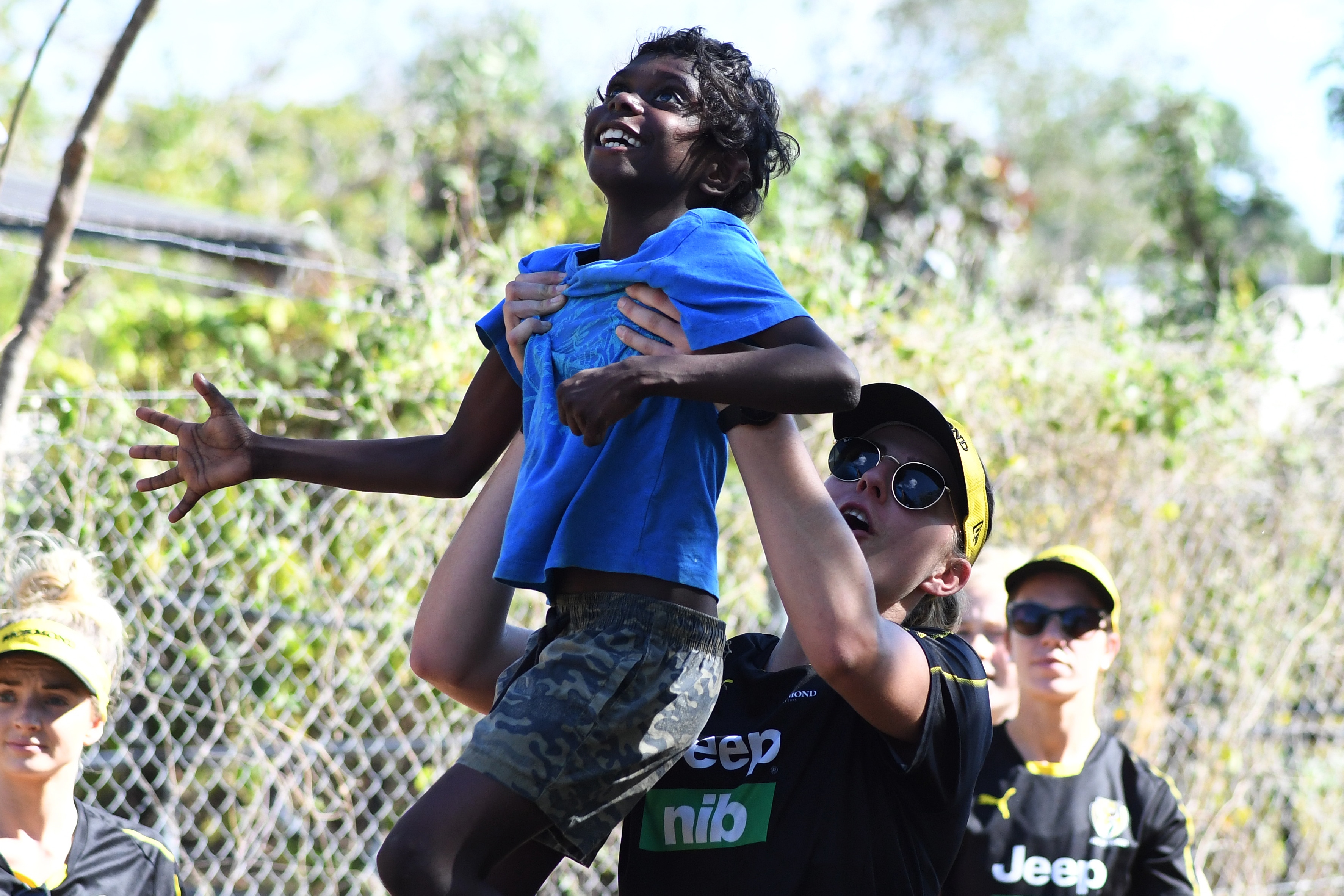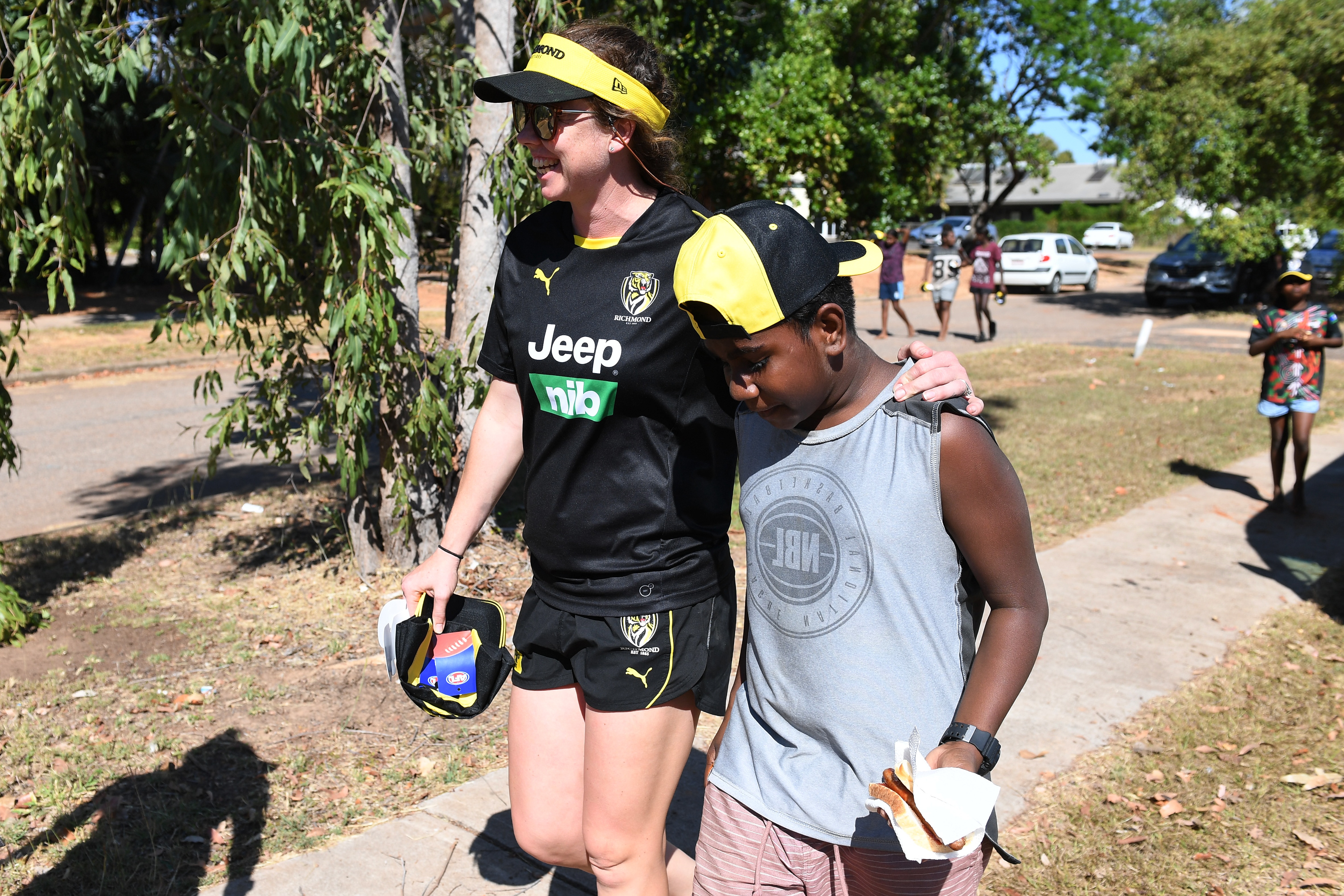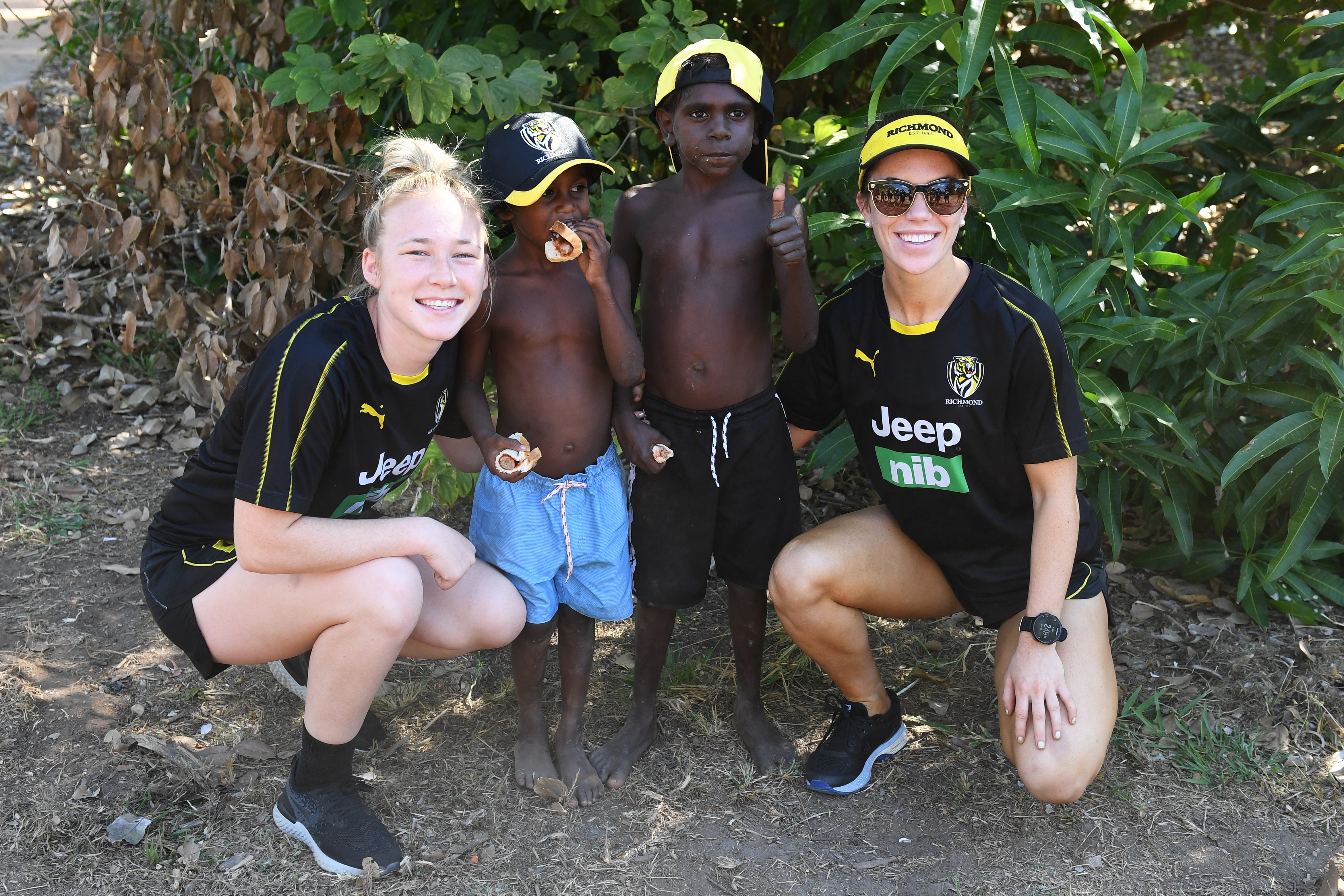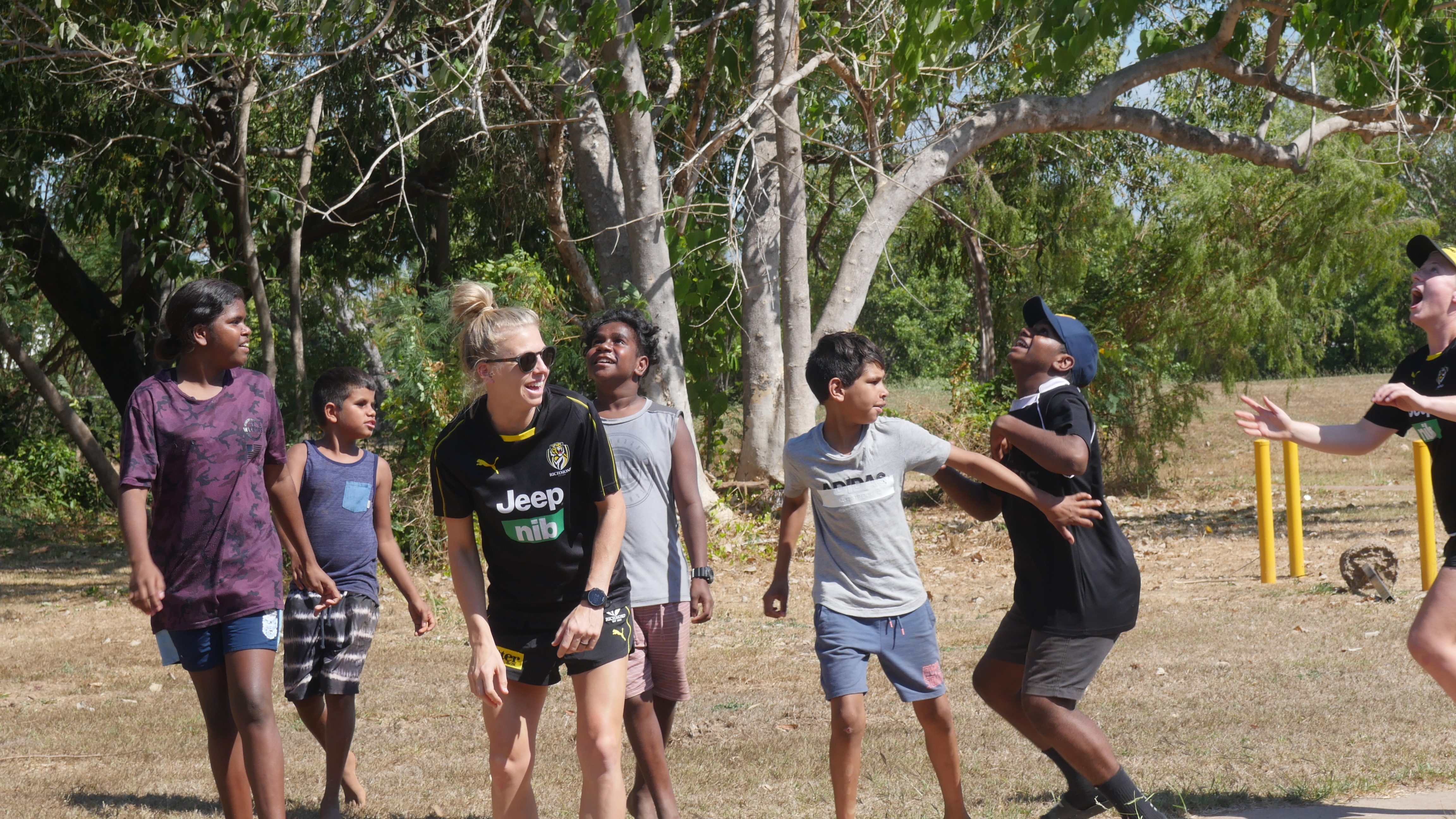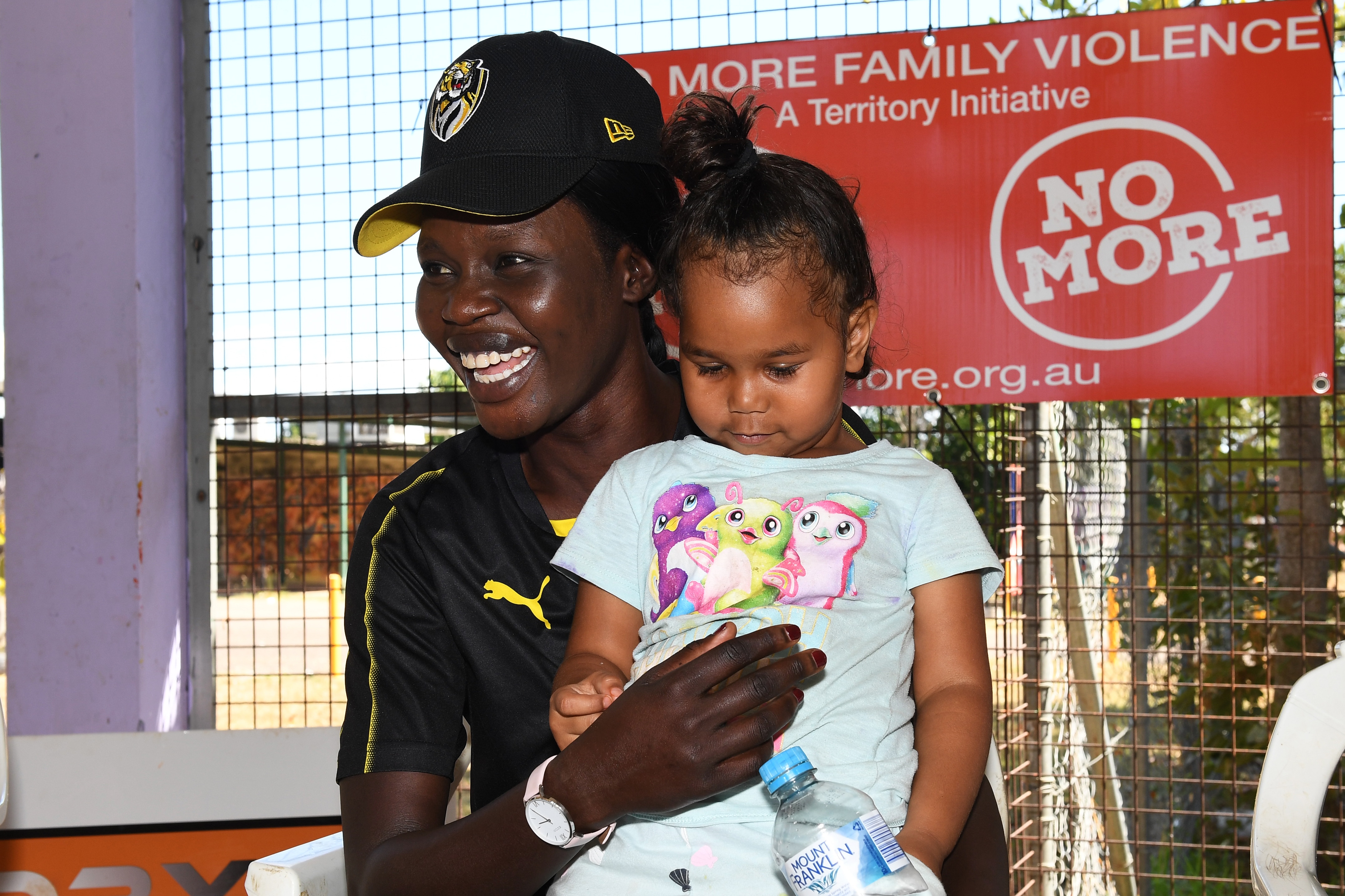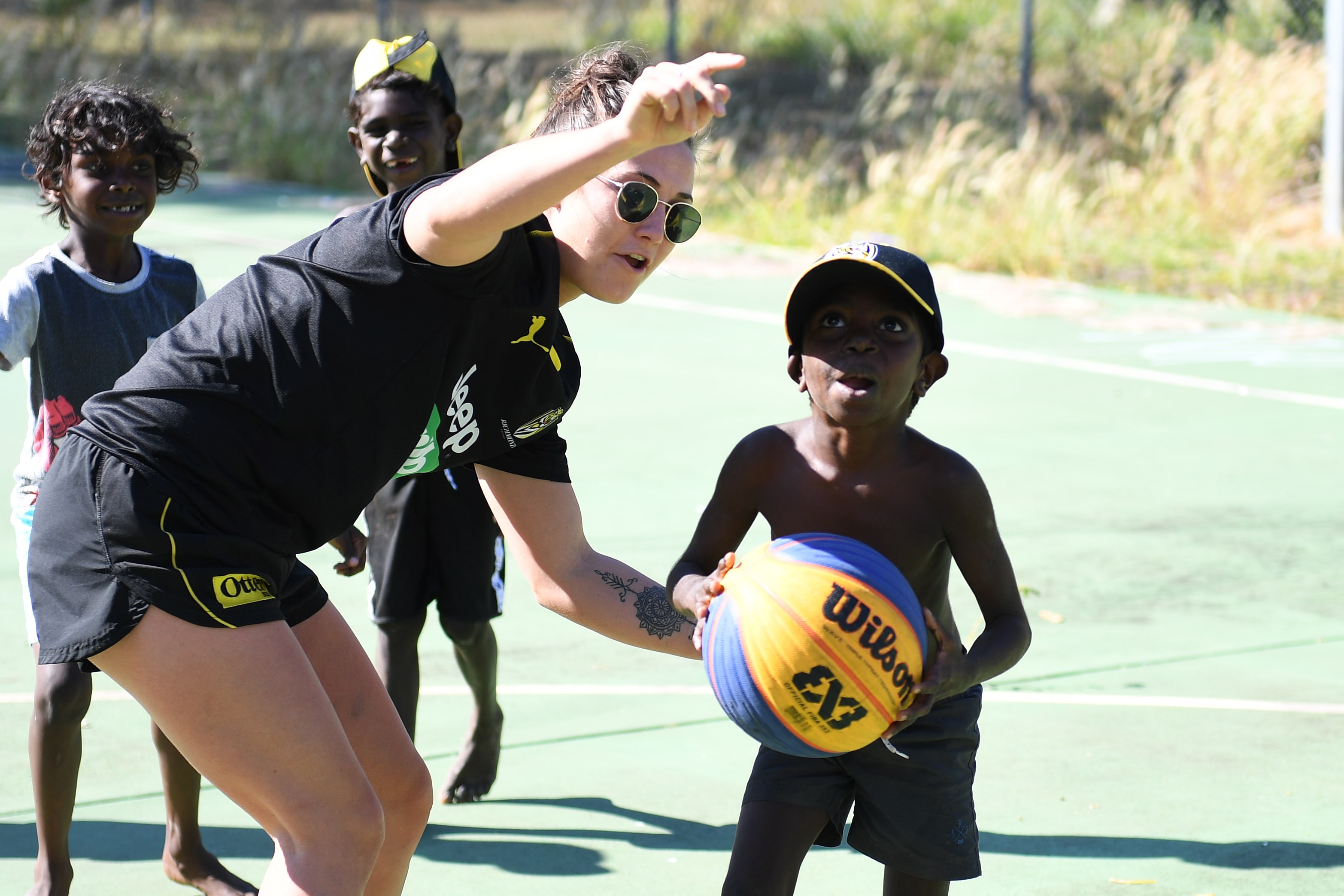 The group also spent time with 1969 premiership player Michael Bowden and his son Patrick, ahead of the 11th edition of the Big Bike Ride, a 122km charity ride from Mandorah to Karama.
Following Michael's diagnosis with motor neurone disease last year, this year's ride raised funds for FightMND.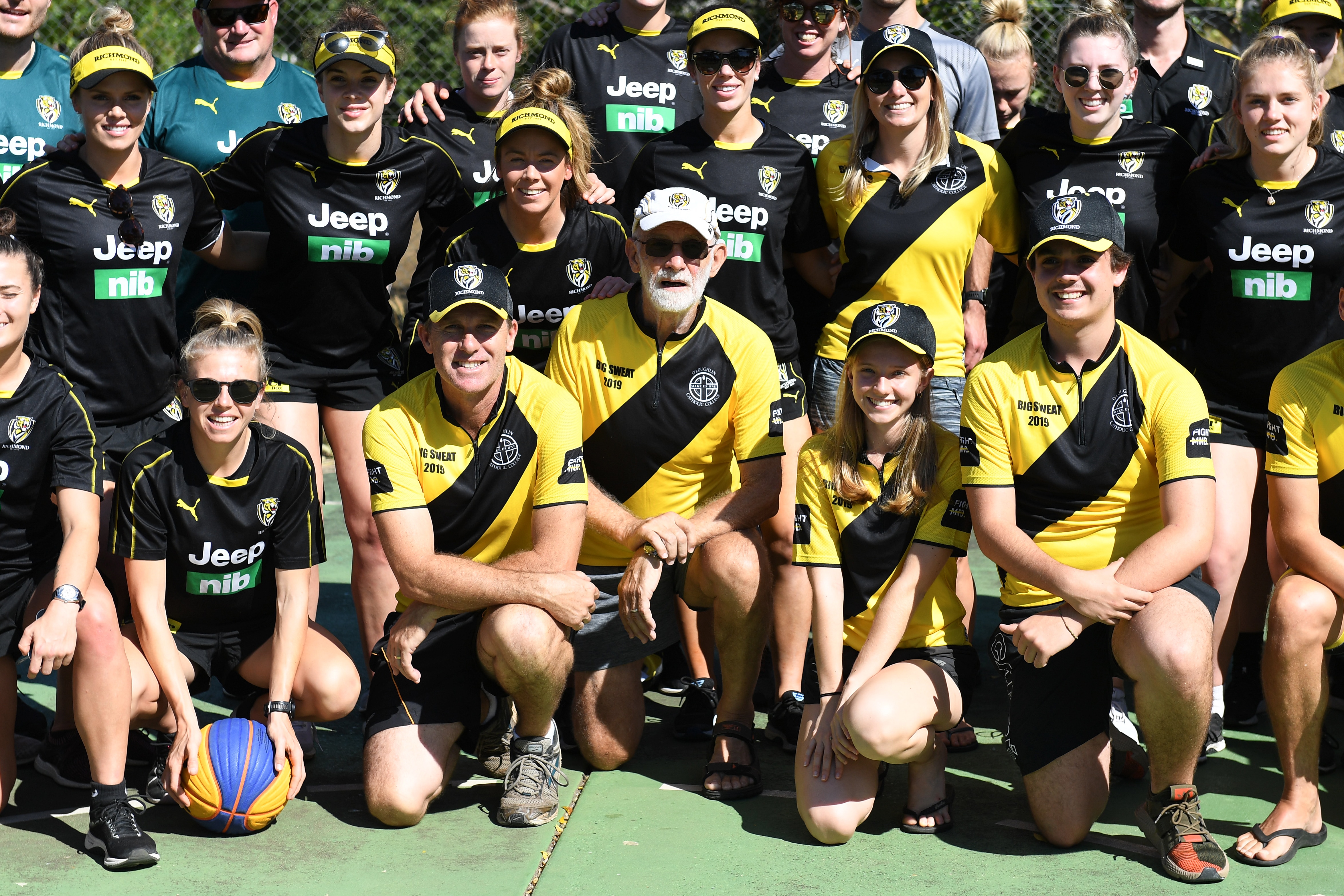 VFLW skipper Jess Kennedy said the Tigers flourished in the bonding environment, enjoying the chance to spend quality time together.
"It's been great. The girls have loved it, the support staff have been incredible, we're really privileged to spend this time away together," she said.
"It's been a nice opportunity to mingle with teammates outside the training or game day environment, just simply chatting to someone over breaky or dinner has been a really wonderful experience and I think it will bring us together.
"We're stronger with our connections, with our support staff, and our wider Richmond team."
The Tigers also relished the opportunity to exercise travel as a team, a practice particularly important to those joining Richmond's 2020 AFLW side.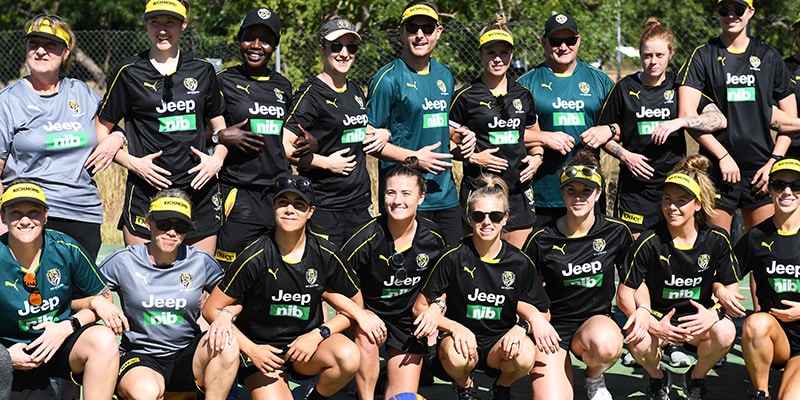 Saturday's match was testing, with the Tigers losing several key players through injury.
A proud captain, Kennedy said the win unified the side, and highlighted the team's capacity to overcome adversity.
WHAT'S YOUR FINAL 5? Attend any five of our last seven games at the 'G
"Yesterday's game really brought us together as a group, to know that against a quality opposition, when the chips were down, we were able to fight through and come out with the win," she said.
"I'm pretty proud, and I know the group is really proud of what they were able to put out."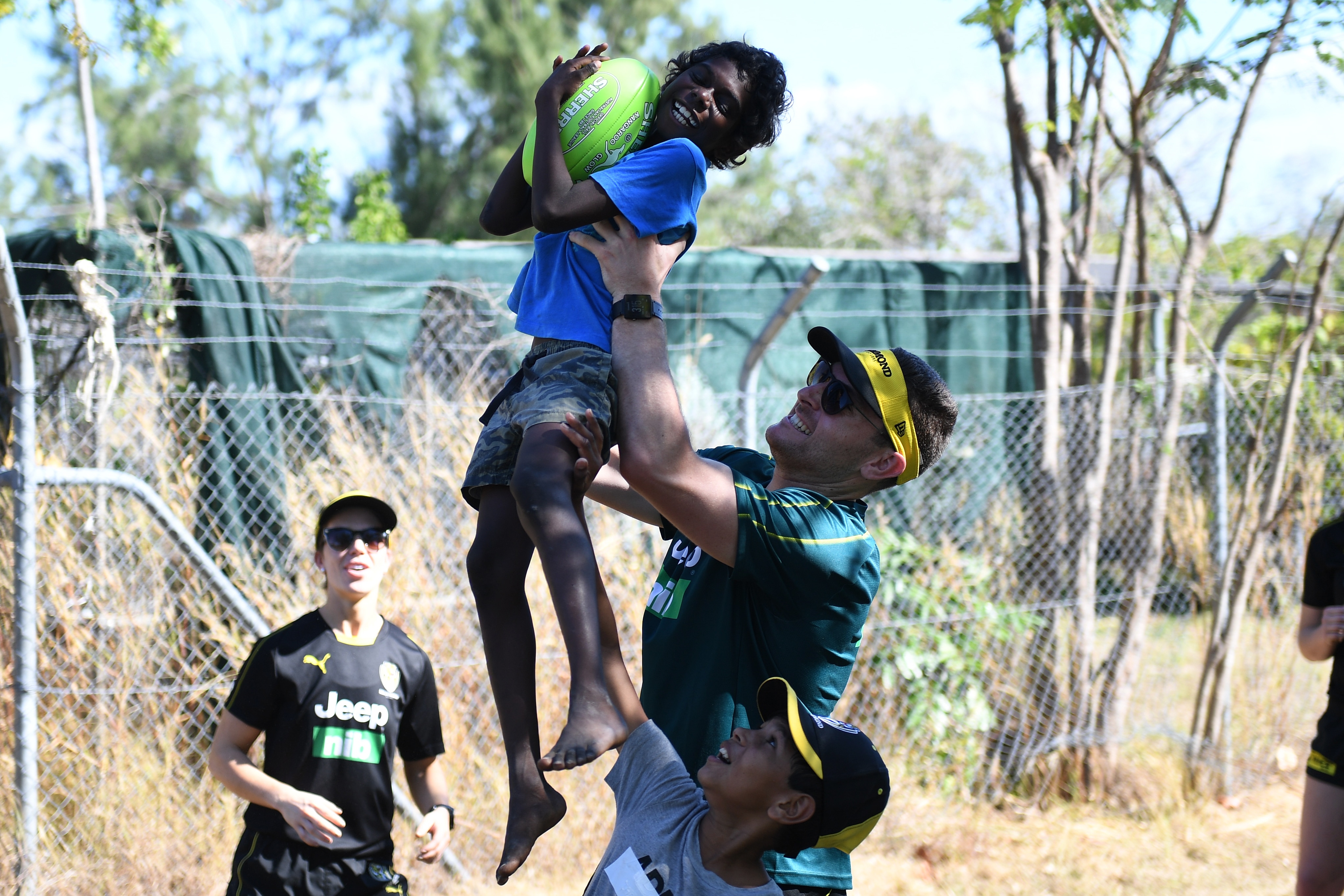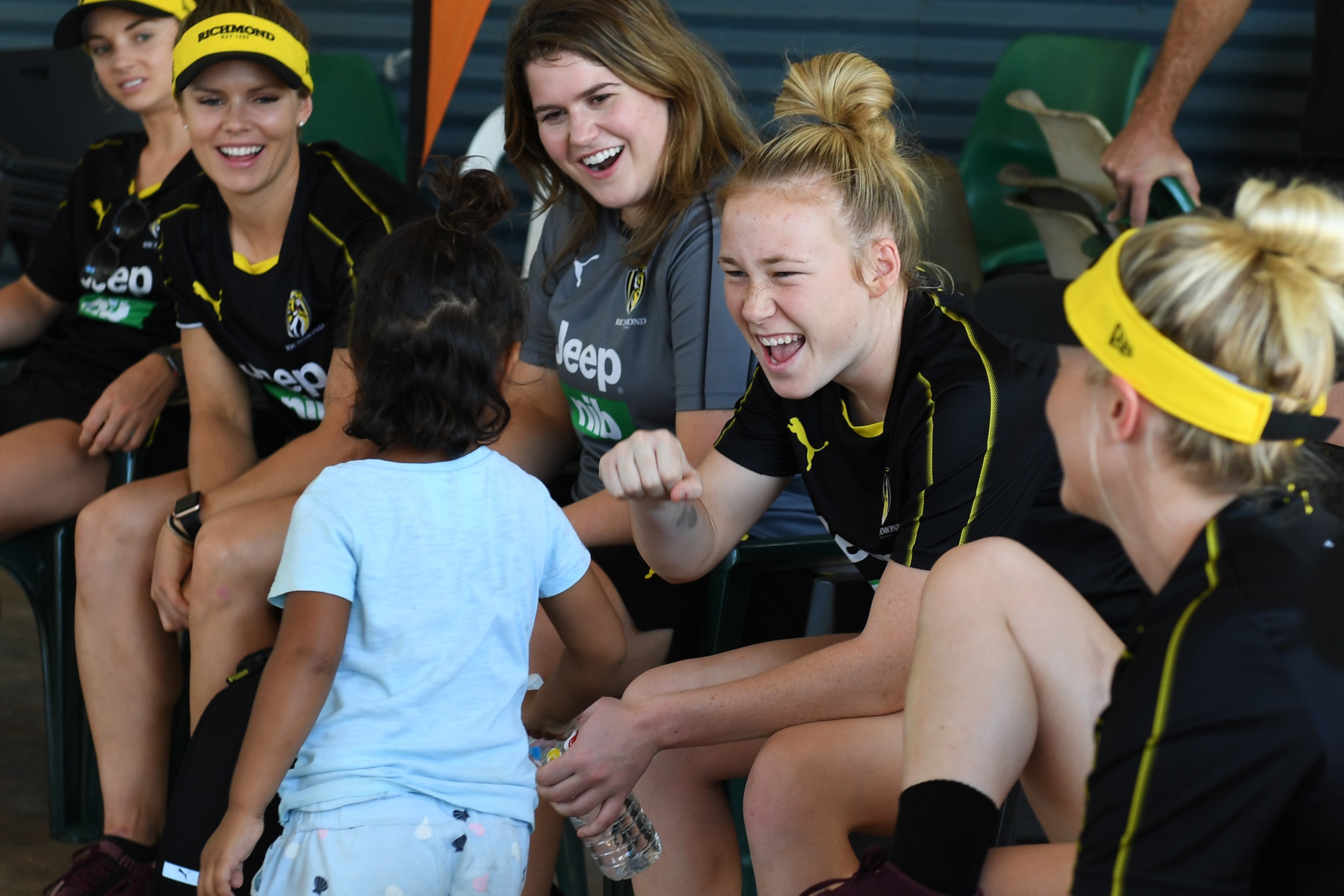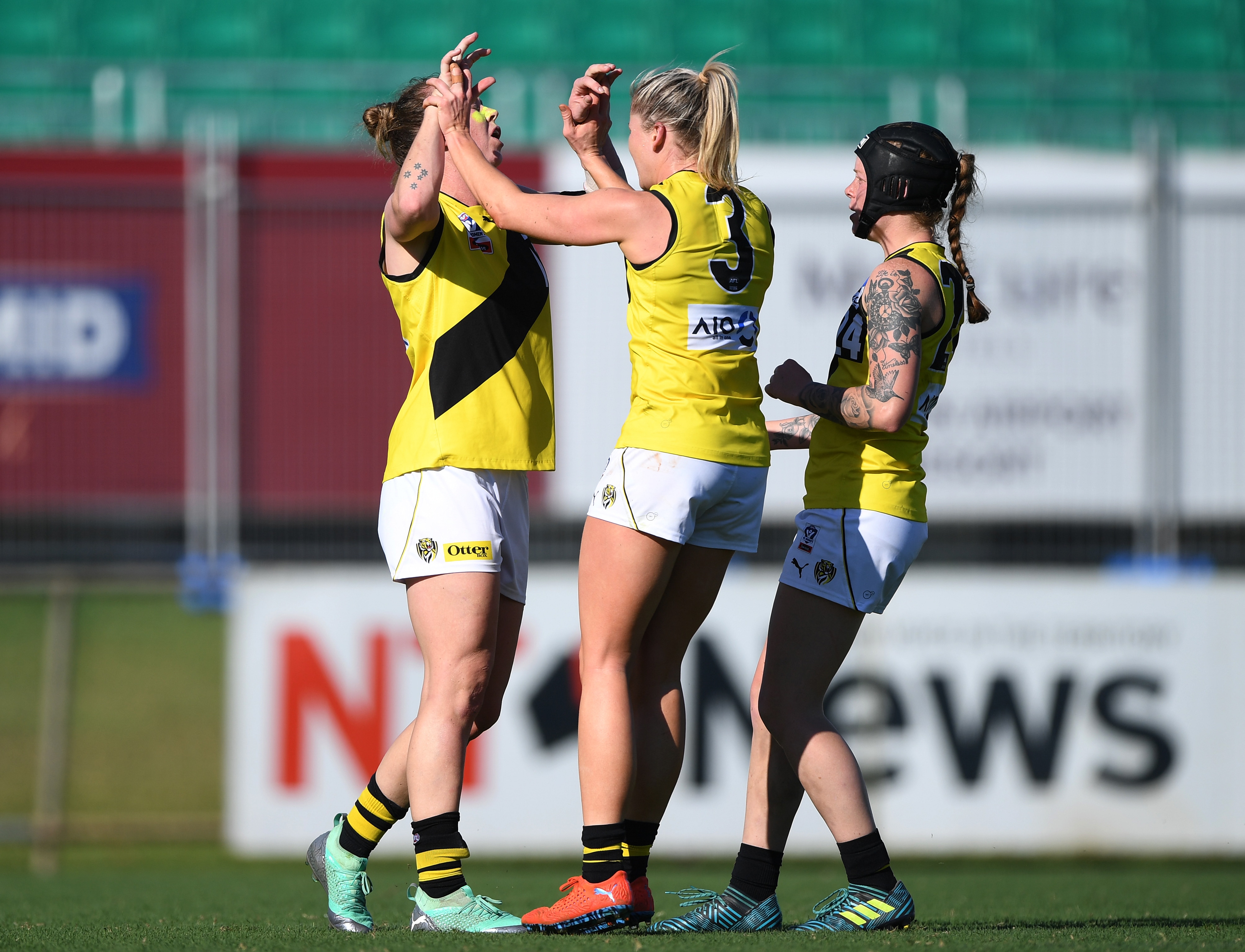 Photos by Richmond Media and Felicity Elliott/AFLNT Media